Food
Treat or trick? Dunkin' debuts a ghost pepper donut for Halloween
Sweet, spicy, and maybe a little spooky.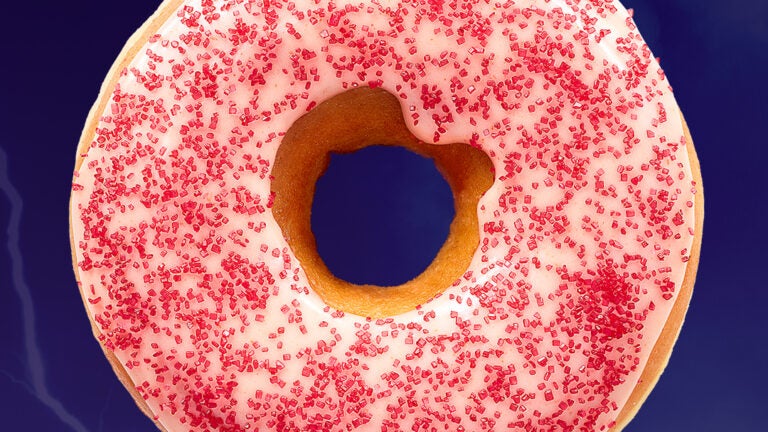 Beware the haunting allure of the box of donuts in the break room this Halloween. You might get more heat than you can handle.
Dunkin' has debuted a Spicy Ghost Pepper Donut, which is available at participating locations starting Wednesday. It's topped with strawberry flavored icing blended with cayenne and ghost pepper, along with a sprinkling of red sanding sugar.
The new offering is part of Dunkin's Halloween-themed line-up, though whether it's as spooky as an actual ghost will depend on your heat tolerance. Stay on alert in case someone tries to trick you with this treat—ghost peppers are among the most potent of all the hot peppers. They can hit over a million Scoville heat units, whereas your everyday jalapeño maxes out at just 10,000.
The spicy confection will be available across the country until December. Dunkin' is also offering a spider donut (a chocolate Munchkin forms the body) and DIY donut decorating kits for the Halloween season.
https://twitter.com/dunkindonuts/status/1316354101052137472