Food
How to make the perfect Jack Rose cocktail
Calvados are on the recipe list this week as we make classic apple brandy cocktails with the Boston.com Cocktail Club.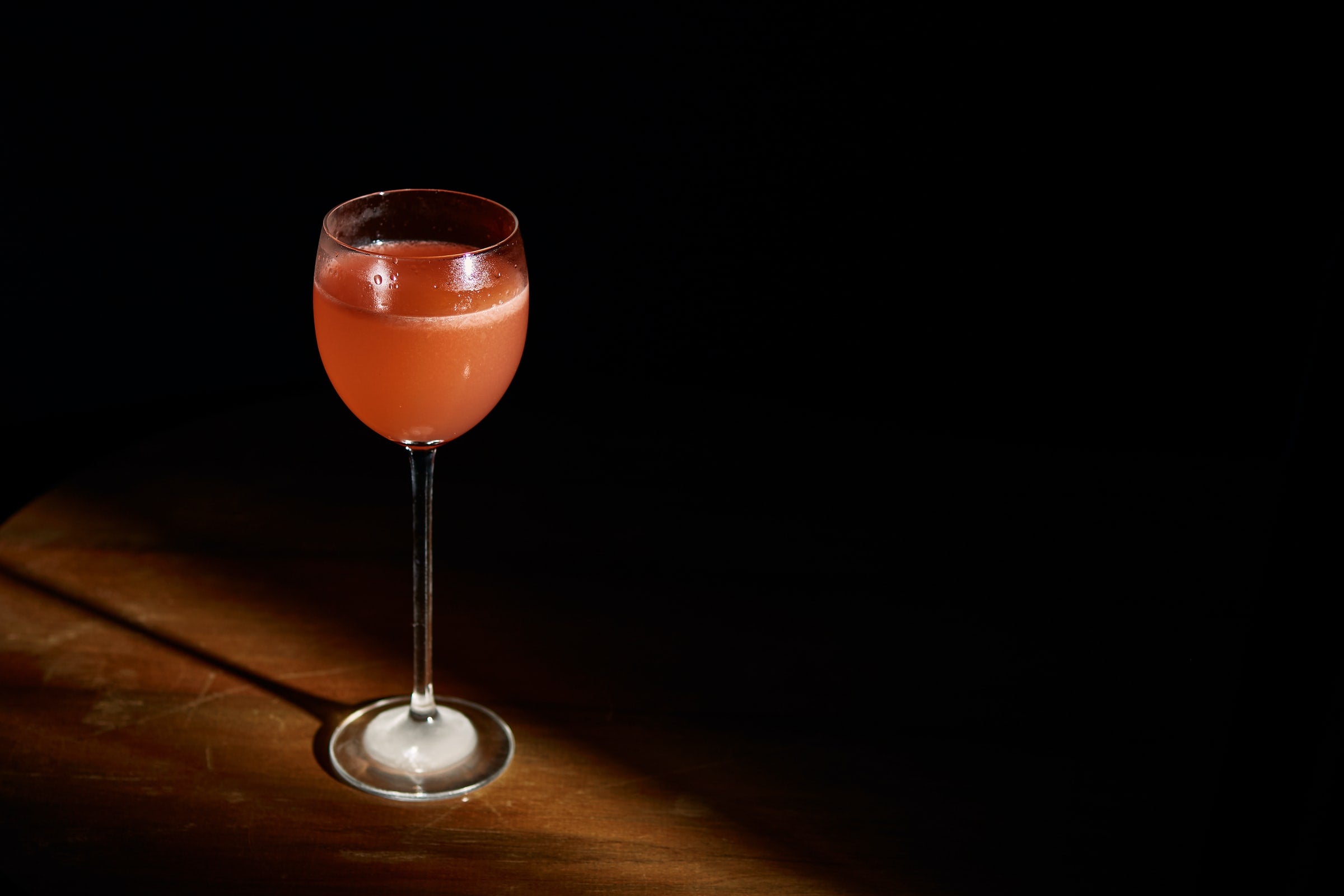 We're excited to introduce the Boston.com Cocktail Club, a weekly subscription box and event series highlighting local bartenders who will mix a drink of the week with host Jackson Cannon of Eastern Standard and The Hawthorne. Sign up for our newsletter and join us every Thursday evening to learn about mixing your own cocktails, the local bar scene, and how you can support the industry during COVID-19. 
I've been obsessed with the Jack Rose cocktail from even before I was bitten by the cocktail bug. Growing up in a family of writers, Ernest Hemingway's writing loomed large and from the first time I read the "Sun Also Rises" I identified with expatriate Jake Barnes and his chronic ducking out for a Jack Rose in a Parisian bar. Pursuing and perfecting this delicate recipe has been a lodestar for me. Although the original is made with Applejack (an American amalgamation of apple brandy and grain spirit) I've come to adore this drink with Calvados, the venerable, French apple brandy of Normandy. 
What you'll need:
Jack Rose
2 oz Calvados or Applejack
¾ oz grenadine
¾ oz lemon juice
1 dash Peychaud's bitters
Shake over ice and strain into a chilled cocktail glass. Garnish with lemon oil, discarding the twist after.
Homemade Grenadine
Here's a grenadine recipe we use in the bar, in case you like to do things yourself.
2 cups (two parts) 100% pomegranate juice (juiced fresh or Pom Wonderful is great)
1 cup (one part) sugar
⅛ tsp (3 to 4 drops) orange blossom water (optional)
— Combine juice and sugar in a saucepan and place over medium heat.
— Stir frequently and bring to just under a boil.
— Reduce heat and continue to stir occasionally for 20 minutes (never let it boil)
— When the syrup has darkened and thickened slightly, take off heat.
— Add orange blossom water (optional) and stir.
After it has cooled, store in the refrigerator until ready to use.
Notes:
I first made a recipe similar to this from a Bon Appetit magazine spread for entertaining at Thanksgiving. There was a big push on pomegranates in the early 2000s and I think the menu suggested the juice for a glaze, the seeds for a salad and this preparation to make a sparkling cocktail to kick off the feast. When I saw a notice in Gary Regan's "The Joy of Mixology" (2003) that touted reputable brands and a DIY recipe very similar to this I realized the key to a great Jack Rose (and other classics) lay in using an excellent version of this bartender's staple.
Order the cocktail kit:
The purchase of each cocktail kit provides income to a local restaurant worker, who prepares a warm meal for a Boston frontline workers or resident in need through Off Their Plate.
For next day local area delivery, order by January 13 by 3 p.m. Please allow at least 24 hours in advance for in-store pickup.
Watch our virtual cocktail class:
On January 14, the Boston.com Cocktail Club featured special guest Ted Kilpatrick. Host Jackson Cannon and Kilpatrick made Jack Rose and Corpse Reviver #1 cocktails with calvados, the famed apple brandy of France, caught up about the state of the Boston restaurant and bar scene, and shared tips the pros use to make great drinks at home.