Food
A cocktail that cures a hangover? The Corpse Reviver #1 is your drink.
"The Corpse Reviver was a title given to drinks that could wake the dead, shake the cobwebs off, or, less poetically, help with a hangover."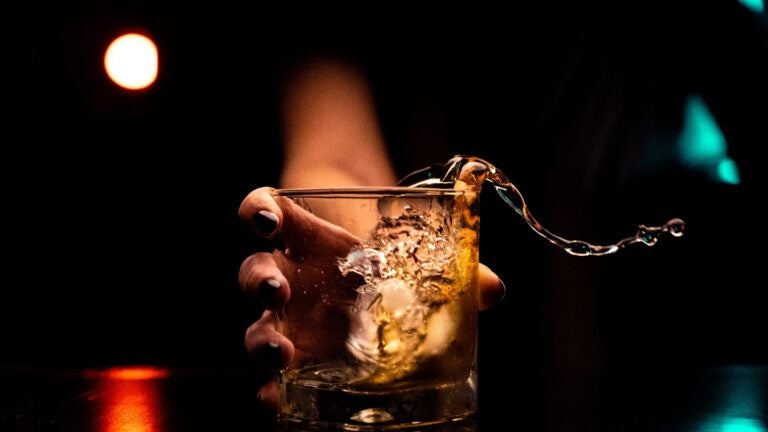 We're excited to introduce the Boston.com Cocktail Club, a weekly subscription box and event series highlighting local bartenders who will mix a drink of the week with host Jackson Cannon of Eastern Standard and The Hawthorne. Sign up for our newsletter and join us every Thursday evening to learn about mixing your own cocktails, the local bar scene, and how you can support the industry during COVID-19. 
At a simpler time in cocktail history, almost every drink fell into a greater family of cocktails. Fizzes, Sours, Daisies, Rickeys, Flips, Cobblers, Juleps, and the list goes on. Drinks were getting fancier and fancier and this categorization allowed a barman to truly play Mr. Potato Head (a term that refers to swapping one ingredient for another within a recipe or template) with whatever handful of bottles they had at their disposal.
"What booze do you have?"
"Brandy, rum, or rye."
"Great, I'll have a Brandy Sour."
Bars used to be simpler operations — they lacked the massive back bars flush with bottles that we've become so spoiled by today. One didn't lead with a brand ("Do you have Grey Goose? No? What about Tito's?"). They arrived, likely, with a simple cocktail in mind.
The Corpse Reviver was a title given to drinks that could wake the dead, shake the cobwebs off, or, less poetically, help with a hangover. Could this umbrella term be considered a family of drinks unto itself? In 1930, Harry Craddock's "The Savoy Cocktail Book" postulated that yes, it could. It put in print for the first time the Corpse Reviver #1 and Corpse Reviver #2, two drinks that could not be more different.
But what were the parameters that allowed entry into this family? A Sour is sour, a Fizz is fizzed, a Flip has a whole egg, what made a Corpse Reviver a Corpse Reviver? Certainly there must be some defining characteristic in the recipe itself that earns its title. If we compare the Corpse Reviver #1, a stirred, austere, would-be Manhattan variant, to the Corpse Reviver #2, a tart, floral, absinthe-laced sour, then the answer is no.
If a Corpse Reviver can be anything from the #2 to the #1, then there are no rules within this category. Chaos? I'd argue evolution. The Corpse Reviver family adhered to no templates, they were fancy drinks, "Beta Cocktails." A bridge from the rigid uniformity of drink families to the fancier, sometimes too-fancy, drinks of today.
The Corpse Reviver #2 is probably the better known of the two printed in "The Savoy" which makes sense, it's fun and flirty, easy drinking, and approachable. The Corpse Reviver #1, however, with its wine-like complexity, is the one I'd call for in the chillier months that we're currently in.
What you'll need:
1 oz cognac (anything Dupont works beautifully)
1 oz calvados (I prefer Pierre Ferrand 1840)
1 oz sweet vermouth (a robust one, like Carpano Antica Formula)
Add all ingredients to a mixing glass, add ice, and stir.
Order the cocktail kit:
The purchase of each cocktail kit provides income to a local restaurant worker, who prepares a warm meal for a Boston frontline workers or resident in need through Off Their Plate.
Watch our virtual cocktail class:
On January 14, the Boston.com Cocktail Club featured special guest Ted Kilpatrick. Host Jackson Cannon and Kilpatrick made Jack Rose and Corpse Reviver #1 cocktails with calvados, the famed apple brandy of France, caught up about the state of the Boston restaurant and bar scene, and shared tips the pros use to make great drinks at home.
Ted Kilpatrick is the co-owner and beverage director of Chickadee restaurant in Boston.