Food
Cocktail Recipe: Bring the beach vibes home with this tropical rum cocktail
Here's how to mix a Rum Tonic from Blossom Bar's Will Isaza.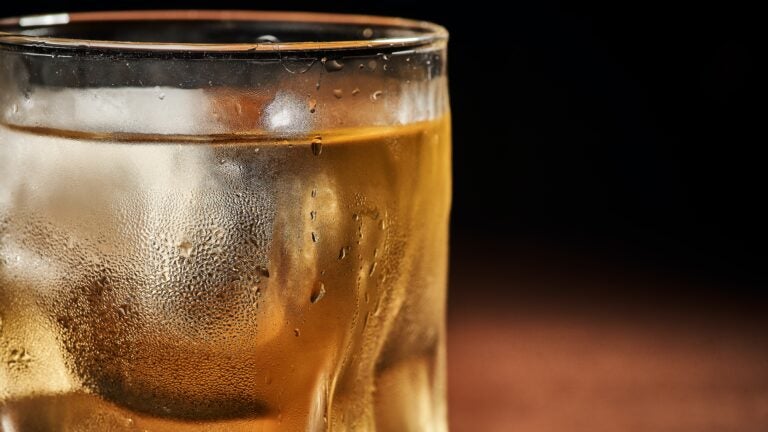 We're excited to introduce the Boston.com Cocktail Club, a weekly subscription box and event series highlighting local bartenders who will mix a drink of the week with host Jackson Cannon of Eastern Standard and The Hawthorne. Sign up for our newsletter and join us every Thursday evening to learn about mixing your own cocktails, the local bar scene, and how you can support the industry during COVID-19.  
The Rum Tonic became a quick favorite of mine about three years ago upon opening Blossom Bar. After taking a few trips to San Juan, Puerto Rico, I noticed that this highball/long drink was perfect for the beach and staying tropical while not necessarily going into the overly fruity umbrella drinks, like a Piña Colada or Mai Tai—which are just as delicious!
I love to build this drink like a traditional highball. Take a chilled long glass and fill with ice. Ice is one of the most important components of this drink! Make sure to fill your ice trays at home to the top to have a nice dense and full piece of ice. Pour 2 oz. of your favorite aged rum over the ice and give it one or two stirs to start the dilution and chilling process. Crack open a fresh bottle/can of chilled tonic. This will be your second most important component of your drink, make sure your tonic is as cold as possible to maintain carbonation and not overly dilute your ice once poured. Pour roughly 4 oz. of tonic into your glass and once again stir once or twice to fully incorporate.
I like to taste my rum in a highball so I tend to lean toward 4 oz., however don't be afraid to add a little more tonic to your liking. Once fully incorporated, garnish with a lime wedge and enjoy. Express lime wedge to your liking for a little extra citrus boost, not necessary but having the option there is always a good idea.
What you'll need:
Rum Tonic
2 oz. aged rum (white or dark)
4 to 6 oz. tonic
Lime wedge
Watch our virtual cocktail class:
Will Isaza is a local bartender who was born and raised in East Boston, and a first-generation Colombian American, dedicated to promoting the Latin voice in the hospitality industry. He is currently Director of Operations at Ivory Pearl and Blossom Bar in Brookline, with the actual fanciful title of Master Chief Mascarpone.