Food
How to make the perfect Manhattan cocktail
"It's a drink that really has stuck with me through my whole career," Lone Star's Sabrina Kershaw said.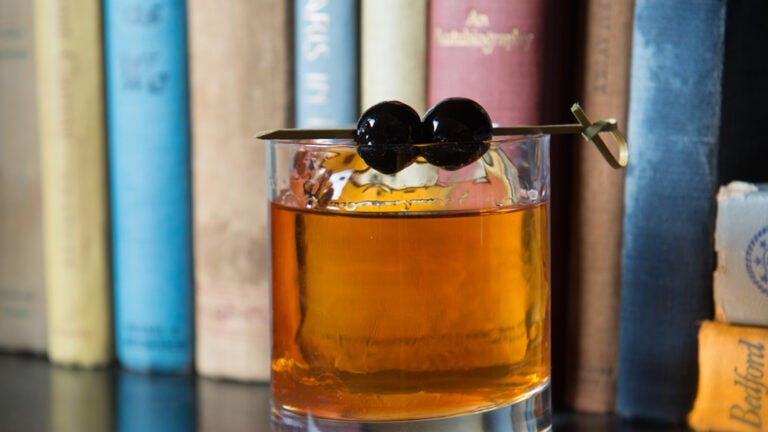 When I first stepped behind a bar I didn't really know anything about classic cocktails, or what a classic cocktail even was to be honest. I thought I would make some drinks, make some money and probably move on, and well, that was 17 years ago. About four years in I found myself diving head first into the world of bartending, classic cocktails, and the history of everything booze related. One of the first "real drinks" most bartenders learn to make is the Manhattan, and it's a drink that really has stuck with me through my whole career.
You could very well ask 10 different bartenders at 10 different bars for this same cocktail, and get 10 very different drinks. That was one of the reasons this cocktail has always piqued my interest. I wanted to know where it actually originated,  and what are the ideal ingredients and proportions. I thought it was a drink that really encompassed the cocktail culture and the resurgence of cocktail bars that was happening in Boston at the time. The first time I put my name on an original cocktail, it was a Manhattan variation.
There are a few different stories about where and when this cocktail was first created, and no one claims to know with a 100% certainty what the real story is. What is almost universally decided on is that it was created in New York City sometime in the late 1800s (between the 1870s and 1880s) and was most likely made with rye whiskey, although it is now commonly made with bourbon.
Like most cocktails, the foundation starts with quality ingredients. Many recipes call for a much larger amount of whiskey to vermouth, but I prefer a 2:1 ratio, and I think you will find that if you use good whiskey and vermouth, this recipe will yield a delicious, and well-balanced cocktail.
The last thing to think about when preparing this recipe is your bitters and garnish. Angostura bitters is classic and for good reason, although a nice twist on the recipe is a few dashes of orange bitters or perhaps a couple dashes of each. The maraschino cherry is the most recognizable garnish, I suggest a Luxardo cherry if the cherry is your garnish of choice. A lemon or orange twist is another garnish route and can brighten up the cocktail in a nice, subtle way. This is easily one of the most timeless classics, and with the right ingredients and a few steps, it's a great go-to for at home cocktail enthusiasts. Cheers!
What you'll need:
Manhattan cocktail
2 oz. rye whiskey
1 oz. sweet vermouth
Dash of Angostura Bitters
Stir over ice. Strain into a chilled cocktail glass. Garnish with a cocktail cherry.
---
Watch our virtual cocktail class:
Watch host Jackson Cannon and special guest Sabrina Kershaw as they make cocktails with rye whiskey, the star ingredient in the Golden Age of American Cocktails, catching up about the Boston restaurant and bar scene and sharing tips the pros use to make great drinks at home. On deck are the classic Old Fashioned whiskey cocktail and the ever elegant Manhattan.
Sabrina Kershaw has nearly two decades behind the bar in New Hampshire and Boston, and has spent the past six years has behind the stick at Lone Star Taco Bar in Allston.