Food
Mix this classic rye whiskey Old Fashioned cocktail recipe
Make an Old Fashioned with this star ingredient from the golden age of American cocktails.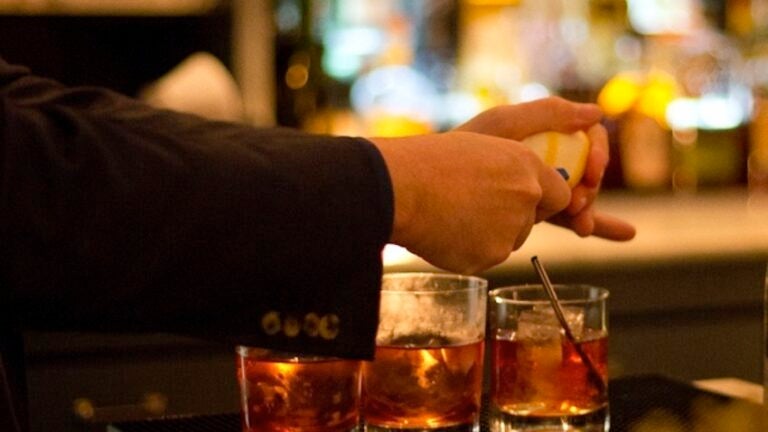 The first time cocktails and cocktail bars hit as a fad was in post-Civil War America, bursting up in the urban centers of New York, New Orleans, Washington D.C., Boston, and San Francisco. The seeds were cast internationally to far flung capitals in Havana, Lima, and Tokyo.
The bartenders — mostly men at that time — grew rich and fat on the profits gaining the nickname, "Jupiters of the bar." But if you'd been drinking cocktails your whole life and didn't go in for fancy garnish, flaming drinks, or innovative ingredients, then, as an old-timer you'd claim your place at the bar by asking for the "Old Fashioned Whiskey Cocktail." With that order, you'd avoid the hoopla and be drinking a cocktail with roots that ran deep back to the early 19th century and even the colonial period before that. Now the Old Fashioned is once again the litmus test for proper technique and a monument to the simple recipe of bitters, sugar, water, spirit.
What you'll need:
Old Fashioned
2 oz. rye whiskey
¼ oz. simple syrup
2 dashes Angostura bitters
Stir over ice in a mixing glass. Strain into a double old fashioned glass on fresh ice. Garnish lemon twist.
---
Watch our virtual cocktail class:
Watch host Jackson Cannon and special guest Sabrina Kershaw as they make cocktails with rye whiskey, the star ingredient in the Golden Age of American Cocktails, catching up about the Boston restaurant and bar scene and sharing tips the pros use to make great drinks at home. On deck are the classic Old Fashioned whiskey cocktail and the ever elegant Manhattan.
Jackson Cannon is Boston.com Cocktail Club's host and bar director for Eastern Standard and The Hawthorne.