Food
Here's what you need to make a Tom Collins gin cocktail at home
Mix this delightful gin and lemonade drink with the Boston.com Cocktail Club.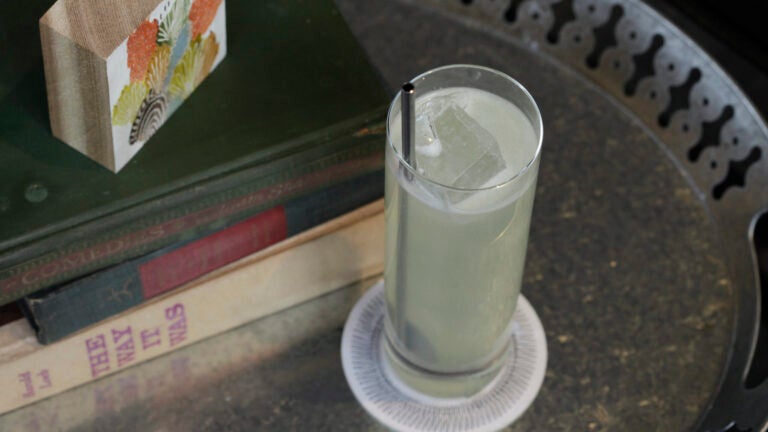 The Tom Collins has a long and lustrous history. First among the tall drinks, this highball was referred to as far back as the 1870s by "Professor" Jerry Thomas as a delightful drink of "gin and sparkling lemonade."
It was originally created with Old Tom gin, a mixing friendly, sweeter version of the now more popular London Dry style. And while it is worthwhile to occasionally mix the more historically accurate and well-textured original version, I hold an abiding preference for the more modern, lean, and linear version with the piercing notes of juniper and bitter lemon that have helped this classic hold sway in era after era of  American imbibing. Though the British may claim this drink as their own and the architecture of the drink bears resemblance to the refined gin punches found in the London gentlemen's clubs of the early 19th century, the exact origin stories put forth have all been debunked. The more likely story of its evolution, recorded in early American cocktail books, is one of it being inspired from afar and perfected here to be sent back out into the cocktail-verse in this enduring presentation.
What you'll need:
Tom Collins
1 ½ oz. London dry gin
¾ oz. simple syrup
¾ oz. lemon juice
Shake the above ingredients over ice. Strain over fresh ice in a highball. Top with soda water.
Pro tip: Keep everything but the gin as cold as possible — chilled glass, lemon juice, simple syrup, and especially the soda water. The colder all those ingredients are, the better the drink will hold its carbonation.
---
Watch our virtual cocktail class:
Jackson Cannon is Boston.com Cocktail Club's host and bar director for Eastern Standard and The Hawthorne.