Food
Recipe: A perfectly refreshing cocktail to make at home during the pandemic
Shake things up with a Brown Derby cocktail from Salt Raw Bar's Ashley Sullivan.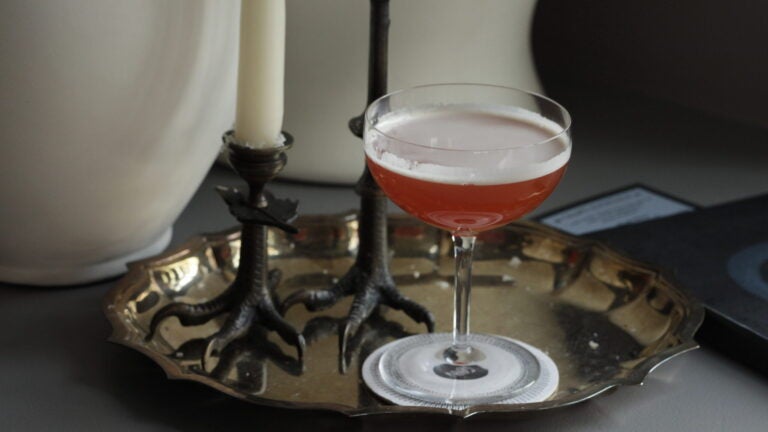 The first time I made the Brown Derby was at the start of the pandemic. I was researching cocktails with a grapefruit base as I had a bunch of grapefruits on hand, and wanted something refreshing.
The simplicity of the three ingredients sold me and the combination had me intrigued so I had to try. While researching this classic cocktail it seems there is a bit of discrepancy on its origins. One story tells of the cocktails name originating from a restaurant in Hollywood that was shaped like a big Derby hat. The other, from "The Savoy Cocktail Book" by Harry Craddock in which the cocktail is named De Rigueur.
To make this cocktail you will need to start by preparing your honey syrup. To do this you mix equal parts honey and warm water. After that you will add 3/4 ounce to a shaker tin filled with ice. Add 3/4 ounce of fresh grapefruit juice if you have that on hand, but bottled grapefruit will work fine as well. Lastly you will add 1 1/2 ounces of the whiskey of your choice. Shake well, then strain into a chilled coupe. Garnish with a twist of grapefruit and enjoy this refreshing cocktail.
What you'll need
Brown Derby
1½ oz. bourbon
¾ oz. grapefruit juice
¾ oz. honey syrup
Shake over ice and strain into a chilled cocktail glass. No garnish.
---
Watch our virtual cocktail class:
Ashley Sullivan is bar manager at Salt Raw Bar and Fine Cuisine in Plymouth.