Food
Cocktail Recipe: Find the sweet spot in this vodka gimlet
A drink recipe that serves as "a welcoming entry point" for anyone interested in modern craft cocktails.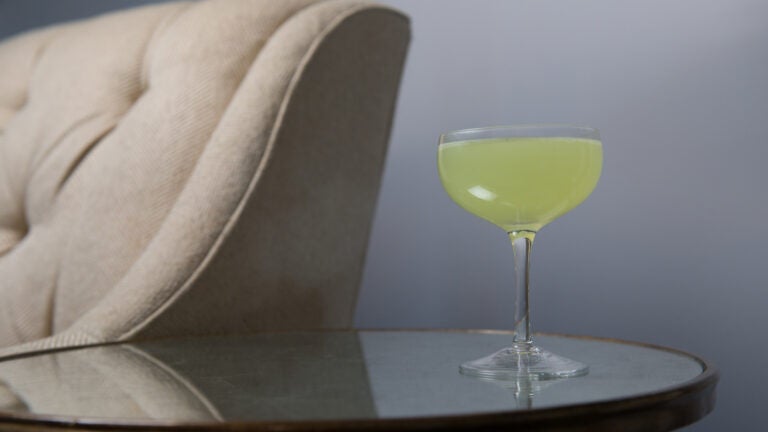 A quick search of the internet on any device will render dozens of gimlet recipes and somewhat conflicting versions of the ethos of this drink and what the balance of sweet, tart and crisp, clear booze is ideal for the modern cocktail enthusiast. Like many of our classics, the exact origins of the name are yet unproven but this drink's roots as a gin, sweet-lime tincture of the British Royal Navy have been well documented. Many of the classic cocktails (collins, martini, gimlet) have vodka variations borne of that spirit's popularity which steadily rose through the 1960s and 70s gaining a dominance in the 1980s that it has never relinquished.
While I adore the bursting botanicals of a well-crafted gin gimlet, something very special happens in its simpler vodka variant. The quality of the spirit is on full display and the delicate nature of the balance between lime, sugar, and spirit creates a welcoming entry point for the uninitiated to become familiar with modern craft cocktails. This path into the world of well-crafted drinks can sport many subtle variations. The addition of seasonal herbs like mint, thyme, or basil is one path, substituting blood orange or grapefruit for lime another. On all of these offshoot branches of the gimlet tree, the initiant is comforted by the safe choice of a quality vodka while being enticed into a world bursting with botanical and citrus flavors.
But what is the ideal ratio for that pure vodka gimlet? Do we draw from Raymond Chandler's "The Long Goodbye," that this drink is one part base spirit and one part sweetened lime? This would lead us to a two parts vodka, one part each simple syrup and fresh lime juice. Or do we follow from David A. Embury's "The Fine Art of Mixing Drinks" through to Gary Regan's "Joy of Mixology" and "How's Your Drink?" by Eric Felten, and surmise that we should be thinking that a gimlet is well served at four parts or even eight parts base spirit? I find the truth, the sweet spot is in between these recorded recipes. It's a refreshing push of the two parts spirit to one part each sugar and citrus that lets the elegance of an exceptional vodka tickle and dance on the palate.
What you'll need
Vodka gimlet
2 oz. vodka
3/4 oz. fresh lime juice
3/4 oz. simple syrup
Shake over ice and strain up or on the rocks. Garnish with lime wheel if on the rocks.
---
Watch our virtual cocktail class:
Host Jackson Cannon and special guest Brother Cleve make cocktails with vodka, the number one selling cocktail ingredient in America for the past 50 years, caught up about the Boston restaurant and bar scene, and shared tips the pros use to make great drinks at home. They mix a classic vodka gimlet and the underestimated Kangaroo cocktail (spoiler alert: it's a vodka martini).
Jackson Cannon is Boston.com Cocktail Club's host and bar director for Eastern Standard and The Hawthorne.