Food
Blue Ribbon to bring three 'culinary concepts' to Kenmore Square, replacing Eastern Standard
"We couldn't be any more excited to bring our love for hospitality and cuisine to Kenmore Row."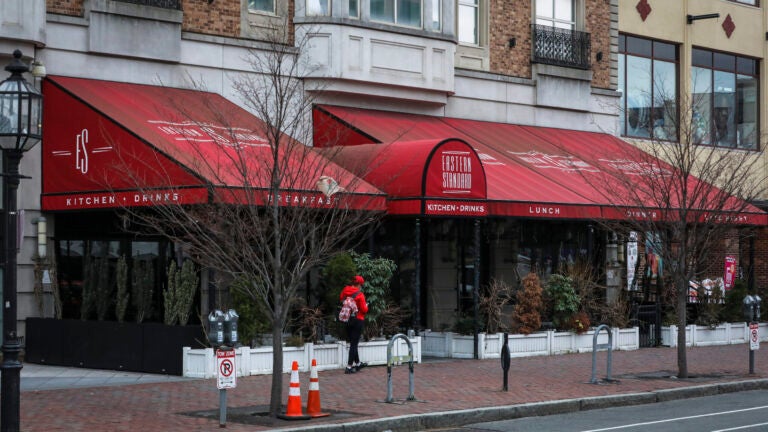 Many are still lamenting the loss of Eastern Standard, but there's finally some news on how those restaurant spaces will be filled.
On May 20, building owner UrbanMeritage announced it had selected Blue Ribbon Restaurant Group to take over the restaurant spaces that were formerly Eastern Standard, Island Creek Oyster Bar, and the Hawthorne. Blue Ribbon is set to open the first of its three restaurants in the fall.
Blue Ribbon was founded by brothers Eric and Bruce Bromberg, who started their first restaurant in New York City in 1992. They have since expanded to operate 20 restaurants in New York, Los Angeles, Miami, Nashville, and Las Vegas. This will be their first foray into Boston.
So far, there's only one hint as to what that restaurant is: it will be in the former lounge space at Kenmore Row and draw inspiration from the brothers's beloved original neighborhood sushi bar.
"The entire focus and guiding principle of Blue Ribbon is to build lasting and enduring relationships and restaurants," said chef and owner Bruce Bromberg in a press release. "When we were asked to put our hats in the ring for the opportunity to be part of such an iconic project, there was never a doubt in our minds that we were going to be doing just that. …We couldn't be any more excited to bring our love for hospitality and cuisine to Kenmore Row."
According to UrbanMeritage, Blue Ribbon was selected after a rigorous 18-month process that focused on attracting neighborhood and food centric, accessible concepts with exceptional quality and taste.
"We couldn't have been more pleased with the quality of interest in Kenmore Row," said Principal of UrbanMeritage Michael Jammen. "Boston has always been an underrated culinary city and through this process, it's once again proven to be a very competitive destination among some of the best chefs and restaurateurs in the world."
This announcement ties a bow on a complicated journey for these spaces. A four-year dispute between UrbanMeritage and Garrett Harker, who owned the trio of restaurants in the Hotel Commonwealth, ended with the three restaurants's closure after lease renewal negotiations fell apart during the COVID-19 pandemic.
Newsletter Signup
Stay up to date on all the latest news from Boston.com