Food
Where to find locally roasted coffee in Boston
Here are a few of the noteworthy cafes in the Boston area brewing up coffee with their own locally roasted beans.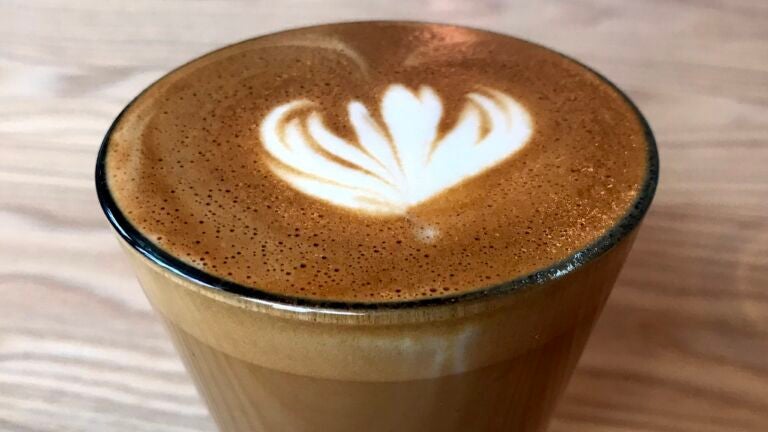 While it's no Seattle, Boston has more than a few impressive coffee shops, from the small and cozy to the big, bright, and trendy.
Not all Boston coffee shops roast their coffee locally, but here we've highlighted a few that do.
These types of coffee joints are more than just a spot where locals can get their caffeine fix on the way to work, or students can study in peace — they tend to focus on finding sustainably and ethically sourced coffee beans.
They roast these beans with industry best practices and then get them to customers or into a coffee drink sometimes the very next day.
The following cafes serve some of the most thoughtful cups of coffee in town.
Pavement Coffeehouse
What started as a humble bagel shop in Boston in the '90s is now a chain of humble bagel shops — with some of the best bagels and coffee around. Pavement roasts their coffee at their Brighton roastery, in a huge machine on full display through a glass window. The coffee that they roast is imported from "family-owned farms and regional co-ops located across the world," says their website, and is distributed to their eight Boston-area cafes and also sold by the pound.
Broadsheet Coffee
Located right by Harvard Yard, Broadsheet is Cambridge's only coffee roaster. The small operation, founded by Aaron MacDougall, focuses on roasting their responsibly sourced coffee in small batches with the highest standards. They sell bags of single origins plus one signature blend on their website or at their brick and mortar on Kirkland Street, where you can also grab a hand-crafted coffee drink for the full experience.
Flat Black Coffee Company
Founded in 2003, Flat Black Coffee gets its name from the Australian term for an americano (espresso and hot water). They roast their single-origin coffee at their roastery in Dorchester's Lower Mills. Customers can grab hand-crafted beverages at their café in the Financial District on Franklin Street, or whole bags of coffee at a few local grocers like American Provisions and Foodies. The company prioritizes sustainability and ethics in sourcing their coffee, but their quality is nothing to scoff at — Flat Black won second place in 2014's America's Best Espresso competition.
Gracenote Coffee
This roastery sells coffee drinks and freshly-roasted coffee beans from its popular café in the Leather District, adjacent to Chinatown, while their Cambridge coffee and wine bar in Kendall has recently permanently closed. The chic Leather District café serves a small, curated menu of espresso drinks, drip coffee, and rotating seasonal drinks. Gracenote also wholesales beans to local spots like Nine Bar Espresso and Harvard General Store.
Barismo
Barismo opened with a tiny roastery in East Arlington in 2008, founded by a group of baristas. Their flagship coffeebar opened on Broadway in mid-Cambridge in 2012 and has a full bakery. Now, they roast all their coffee up in Woburn, while the East Arlington location remains as a café. They offer several different coffee subscription services on their website, like gift subscriptions and office packages.
George Howell
The man behind The Coffee Connection, the regional chain sold to Starbucks in 1994, founded his namesake coffee roastery in 2004. The Acton roastery produces small batches of coffee daily, sold at their three cafés in Newtonville, at the Boston Public Market, and at the Godfrey Hotel. You can also find their coffee at countless cafes and shops throughout the state and even the country — their website has a full list. The site also has tons of coffee education resources — find out how they source their quality coffee, how it's prepared and stored, and how to brew the best cup of coffee using your preferred method.
Newsletter Signup
Stay up to date on all the latest news from Boston.com