Food
A sampling of local hard cider makers
Check out the local hard ciders made here in Massachusetts.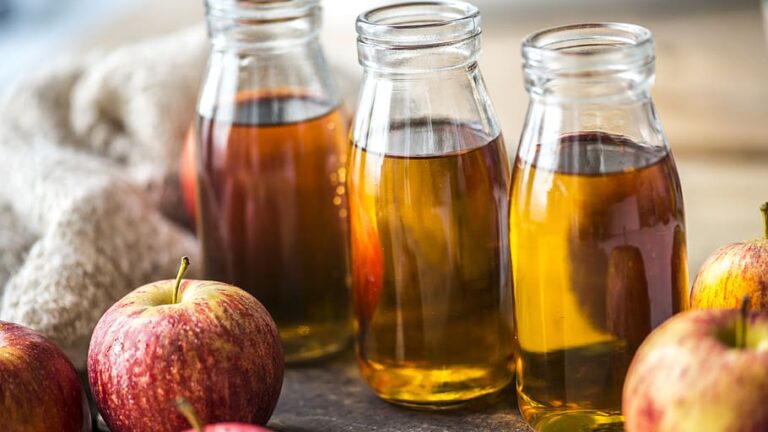 Here in the States, cider doesn't come close to rivaling beer's popularity. But that gap has started to close just slightly in recent years.
Local producers like Downeast have spearheaded the cider revival in the U.S., reminding the country of a time when cider was the most widely available alcoholic beverage.
Today, cider's benefits are undeniable — their flavors are simple and refreshing, they take less energy to produce than beer (which must be heated, or brewed), and many are made here in Massachusetts.
"People may not want to admit this, but for every person who wants a double secret, double-barreled, triple-hopped, craft IPA, there are 10 who want something sweet, easy, and refreshing — that's still high quality," said Pete McCoubrey, Downeast's brand manager. "Ciders provide that accessible quality."
The following cideries produce the hard beverage in Massachusetts, often with their own apples and in small, handcrafted batches. For sustainability, for a sense of place, or simply to change it up, these ciders are worth checking out.
Downeast, East Boston
What started in Maine in 2011 is now one of the country's leading cider companies—and it's based right here in Boston. This year Downeast celebrated its ten-year anniversary, continuing to grow as the cider category expands, too. "We're proud of the company's growth," said McCoubrey, "and we feel, as one of the nation's top cider companies, we're responsible for the growth of the category as well." While their pop-up bar right outside their cider house in Eastie's shipyard just closed for the season, they serve flights inside the taproom on Marginal Street (no tours still for now!). Downeast can also be found at stores as far west as Colorado, and they ship nationwide. 256 Marginal St., No. 32, East Boston.
Artifact Cider Project
Produced out in Western Massachusetts, Artifact Cider Project now has a sleek taproom in Cambridge's Central Square that opened a year ago. "The Station" features over a dozen ciders in a 3,000-square-foot space, all made out in Florence where the company has its other taproom, which debuted in 2014. Artifact makes cider in the Northeast, for the Northeast—respecting the tradition of cider making but bringing the process into the modern era. 438 Massachusetts Ave., Unit A, Cambridge
Far from the Tree
Owners Al and Denise Snape developed their cider-making chops when they were living in England in the 2000s. Far from the Tree ages cider in their cellar/tasting room on Salem's Jackson Street. The cidery focuses on dry, apple-forward ciders, and they wholesale throughout Massachusetts. Far from the Tree carries a couple of year-round ciders, and they also release seasonal iterations monthly—Ectoplasm, their September release, is a spooky lime green color, while their summer releases feature fruity flavors like peach and cherry. 108 Jackson St., Salem
Stormalong Cider
Stormalong's cider has a lot of legacy behind it. It's made in Sherborn, which used to be home to the largest refined cider mill in the world between 1880 and 1930, even exporting cider out to England at the time. The cidery takes its name from Captain Alfred Bulltop Stormalong, an American folk hero originating in Massachusetts. While Stormalong doesn't have a local taproom, they wholesale throughout New England. And they're currently growing their own orchard on their Sherborn farm. For a list of vendors, check out their website.
Lookout Farm Brewing and Cider Co.
Lookout Farm in South Natick is one of the country's oldest continually operating farms. They're known for pick-your-own fruit and cider donuts during the fall, but in recent years they've started a brewing and cider company. Lookout crafts their beverages with ingredients grown right on their farm and power from solar energy. This weekend, as their outdoor restaurant closes for the season, they're launching their winter onsite dining experience: The Greenhouse. Cider is also available to grab from their farm store. 89 Pleasant St. South, Natick
Bear Swamp Orchard
This small cidery out in Ashfield doesn't stop at just cider — they also distill brandy. They often make other goods onsite, too, like vinegars and jams. They use only their own apples, meaning the ciders might vary based on the year or where they are in their aging process. "At Bear Swamp Orchard," reads their website, "we love the notion that cider produced on every property, by every maker, is different, and that it will also vary throughout its aging continuum." This weekend the farm hosts its final tasting room and bottle shop hours for this year — but there will be more to come. 1209 Hawley Road, Ashfield
Carr's Ciderhouse
Carr's farm store in Hadley, currently open Thursdays through Sundays, sells hard cider along with vinegars, cider syrup, and their Ciderhouse Cookbook. Their ciders are handcrafted with apples from their orchard overlooking the Connecticut River Valley. They don't use herbicides or pesticides on their orchard, and the hard cider is fermented naturally (nothing added, and nothing taken out). 295 River Drive, Hadley
Cider Hill Cellars
While the North Shore farm was recently named the #1 apple picking spot in the country by Yelp, their award-winning hard cider continues to rack up acclaim. They exclusively use apples grown on their farm and press and bottle everything onsite. Their cider inventory includes dry, sweet, and dessert ciders, and their seasonal ciders, like raspberry and strawberry, rotate throughout the year. One of their staple varieties, "summer," took home first place in the sweet category at the Great Lakes International Cider and Perry Competition in 2018. 45 Fern Ave., Amesbury
Newsletter Signup
Stay up to date on all the latest news from Boston.com