Food
Where to find Feasts of the Seven Fishes in Boston this year
These local eateries are serving up their own versions of the traditional Italian Christmas Eve feast.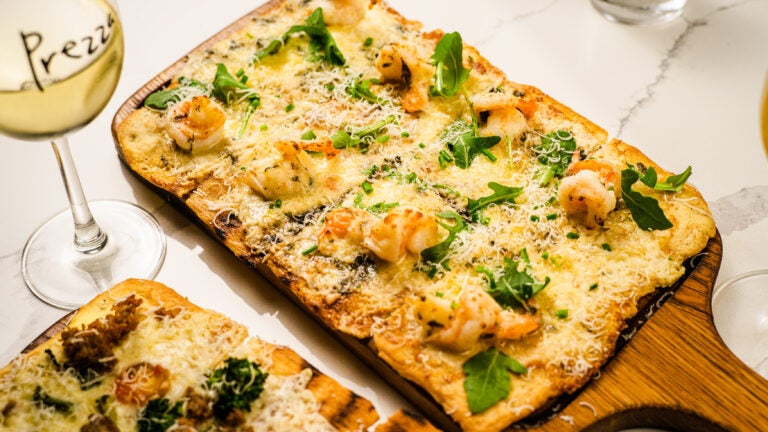 Known as La Vigilia (the vigil) in southern Italy, the Feast of the Seven Fishes is a classically Italian way to celebrate Christmas Eve, first introduced to the northeast in the late 1800s by Italian immigrants.
The meal's roots come, ironically, from fasting. Catholic tradition dictates meatless fasts before major holidays — but in the American way, the Christmas Eve fish dinner has turned into a celebration all its own.
While some of Boston's Italian restaurants will serve a more customary version of the feast sometime between now and Christmas, often featuring seafood like salt cod, calamari, and fish soup, other local hotspots have gotten in on the action, offering twists on the traditional Italian meal.
Below are a handful of Boston restaurants doing a Feast of the Seven Fishes this year.
The North End eatery doesn't limit their Feast of the Seven Fishes to just Christmas Eve — now through Dec. 24, they're featuring a December specials menu with seven seafood dishes, like fried smelts with lemon caper aioli, shrimp scampi flatbread, and linguine with littleneck clams. Guests can feast on all seven dishes, or just pick their favorites a la carte.
The coastal Italian spot once again serves up its annual Feast of the Seven Fishes, this time on Dec. 23. For $120 per person, plus optional $55 wine pairings, the South End eatery will offer seafood fare like lobster ravioli and bay scallop crudo with tangerine and Asian pear. Reservations are available online.
Available for dine-in and takeout, the North End restaurant's Feast of the Seven Fishes includes eats like baked stuffed clams, crab meatballs, and a cream of vegetable soup with scallops gratin. The a la carte menu, designed for two to share, lets guests pick and choose a couple of their favorites or enjoy the full experience, complete with dessert and a wine add-on.
On Christmas Eve, Coppa in the South End hosts a traditional Feast of the Seven Fishes, with course after course of seafood dishes. The feast starts at 5 p.m., and costs $95 per person with wine pairings for an additional $45 — reservations can be made by emailing [email protected].
The Union Square bistro serves their Feast of the Seven Fishes after Christmas this year, from Dec. 27-31. They're adding a French twist to the Italian cuisine, promising "plenty of bubbly" and "certainly more than seven fishes." They urge guests to book reservations ASAP, as tickets for the annual feast usually sell out.
The Seaport spot serves up its Feast of the Seven Fishes menu this year on Christmas Eve. Guests can expect soup with salt cod, fennel, and cinnamon, and a pan-seared halibut with creamy polenta and leeks, plus a panettone for dessert. Restaurants across the Tuscan Brands will serve the La Vigilia feast, including their locations in Burlington, Salem, and Newburyport.
Located in Downtown Crossing, wine bar Haley Henry specializes in natural wine and tinned fish. For their Feast of the Seven Fishes, however, they highlight some choice seafood dishes like an uni handroll, shrimp toast, and torched mackerel. Guests can find this pre-fixe menu at Haley Henry on Dec. 21-23 at 6:30 p.m., for $90 per person.
At Earnest Drinks near Kendall Square, chef Amanda Lowry will cook up a Feast of the Seven Fishes with five courses and five drinks pairings for $120 per person. Lowry opens her new restaurant, The Ford, in 2022, but until then, guests can find her at the occasional Earnest Drinks popup. Guests can purchase tickets here for the 6 p.m. fishes feast on Dec. 22.
Newsletter Signup
Stay up to date on all the latest news from Boston.com