Food
Hook + Line will bring New England seafood to the Seaport
The neighborhood spot will feature a fresh fish market.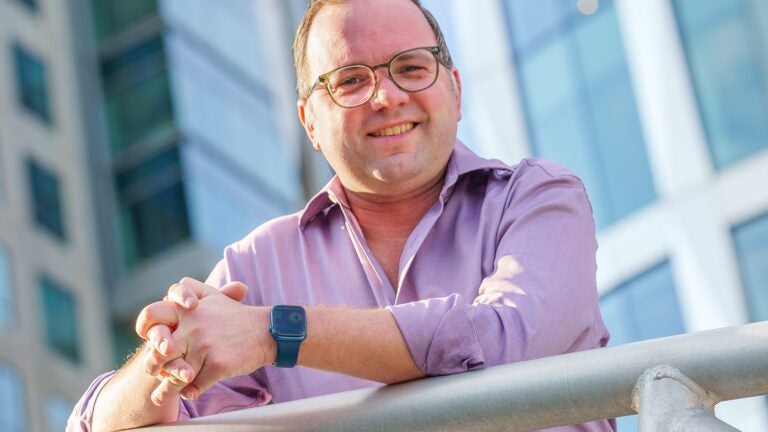 A new restaurant that embraces the region's seafood culture is coming to the Seaport.
Hook + Line, a new concept from Tom Schlesinger-Guidelli, owner of the West End's Alcove, will arrive in the neighborhood's dining scene before the end of the year. The eatery will feature New England seafood and a wood-fired grill. It will also house a standalone fish market called H + L Market. Schlesinger-Guidelli said that this type of cuisine is part of his history.
"I've worked in New England seafood for a long time," he said, reminiscing about his youth spent working at East Coast Grill and The Back Eddy in Westport, both originally opened by his uncle. "It's kind of a return to my roots."
While the menu is still being created, highlights will include New England favorites, such as lobster rolls, clam chowder, and fried clams, as well as some "fun updates." The beverage program will include coastal-focused cocktails, like the Salt Washed, which features Hendrick's Neptunia gin and infused celery juice. The wine list will emphasize whites, rosés, and sparkling wines.
H+ L Market will bring guests fresh fish to customers who may find cuts they weren't familiar with before, as well as everyday staples. Seasonally appropriate seafood will be sold, such as striped bass and bluefish in the summer, and halibut, when available. There will also be a number of hand-crafted to-go dishes, like salads and shrimp cocktails.
"It's the kind of place where if you want to grab a lobster roll and a salad to go for lunch in the neighborhood, you can do that, but then you can also come in and have fresh fish butchered for you to order," Schlesinger-Guidelli said.
The space will be split up into four quadrants. There will be H + L Market, and a 100-person main dining room featuring the grill, a raw bar, and an open kitchen. There will also be a 40-person private dining room, and visitors can also enjoy a 40-person bar with lounge seating. The design will be warm, welcoming, and inviting, Schlesinger-Guidelli said.
The Seaport neighborhood developed faster than anyone expected, Schlesinger-Guidelli said, and he is excited to be joining the area's booming restaurant scene. In particular, he admires independent operators like Nautilus Pier 4 and Lola 42. While the Seaport is known for being fairly expensive, Schlesinger-Guidelli said that he wants Hook + Line to feel comfortable and accessible.
"Anytime you enter a neighborhood, you go in first and ask the neighbors what they're looking for. You try to make sure you're bringing something of value," he said. "We want people who are working down there to feel comfortable coming in, whether it's for a sit down lunch or to grab something from the market."
Hook + Line, 10 Fan Pier Blvd., Boston
---
Share with us: Do you have a favorite restaurant in the Seaport District? Let us know about your favorite spot and what you like to order there. Fill out our survey below or e-mail us at [email protected], and your response may be used in an upcoming Boston.com article and/or its social media channels.
Tell us: Do you have a favorite restaurant in the Seaport District?
Sign up for The Dish
Stay up to date on the latest food news from Boston.com.