Food
Here's how to make the best blueberry muffins in Boston
The New York Times reports on the recipe.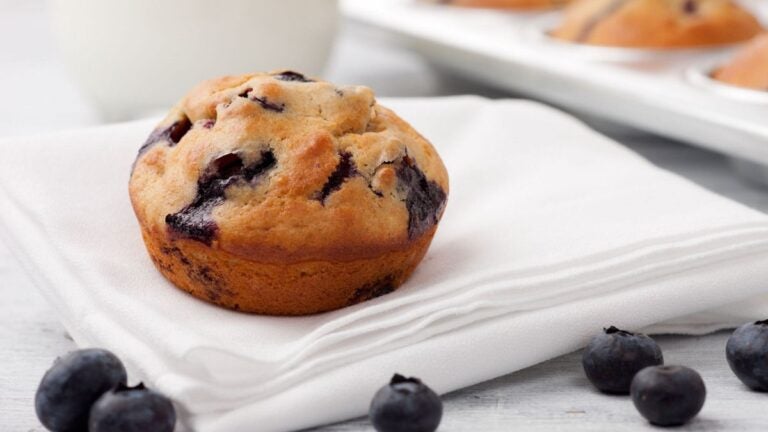 It turns out that Boston is where a particularly noteworthy blueberry muffin recipe originated. The New York Times reported today that in 1985, they published a recipe that had been served in Boston's Ritz-Carlton hotel. Food columnist Marian Burros called those muffins the best in the city. Later, a reader told Burros that the most delicious blueberry muffins in Boston were served at the Jordan Marsh department store.
For a long time, it was uncertain how the Jordan Marsh blueberry muffin had originated. But Sam Sifton, author of the New York Times article, wrote that he recently heard from Mara Richmond of Vermont, who said that her father, Arnold Gitlin, had created the recipe. It was an adaptation from one featured in "The New England Economical Housekeeper, and Family Receipt Book" by Esther Howland.
What's special about this recipe? It uses more sugar and butter than the Ritz-Carlton muffin. It also doesn't have as many eggs. The baked good is particularly moist and stays fresh longer. The recipe requires you to mash a half cup of berries, before adding them to the batter. To see how to make the Jordan Marsh blueberry muffins, click here.
Sign up for The Dish
Stay up to date on the latest food news from Boston.com.