Food
Peaceful Meadows Ice Cream in Whitman will go up for auction
The flagship location will close at the end of the summer.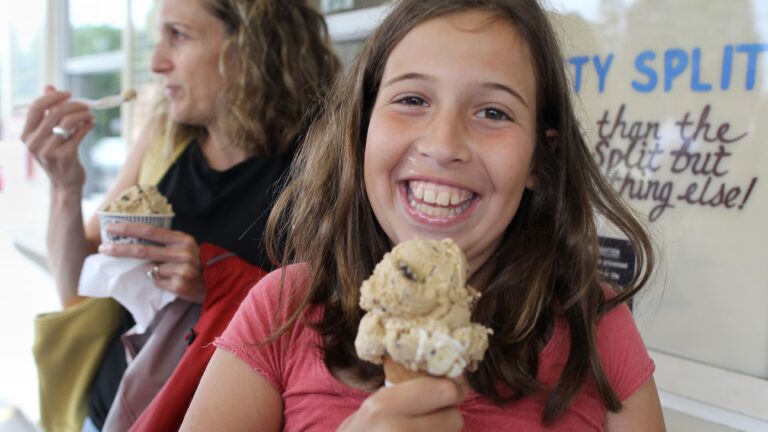 Lovers of frozen treats may be disappointed to learn that a branch of a longstanding ice cream business will be closing before the season ends.
Peaceful Meadows Ice Cream's flagship Whitman location, which has been open since 1962, will be auctioned off on August 29, according to the website of JJManning Auctioneers. The spot is known for serving ice cream, sundaes, and frappes and began as the company's flagship shop. The website and the auctioneers' Facebook page said that the family who owns Peaceful Meadows will be "voluntarily selling" the Whitman location and property, along with other parcels being offered "individually and in the entirety." The four parcels being sold include the ice cream stand and accompanying barns, homes and offices, and equipment, 55 acres of agricultural land, a single-family home, and a two-family home. As of this writing, the company's management could not be reached for comment regarding the announcement.
Peaceful Meadows has a second location in Plymouth that will remain open for the foreseeable future, according to Justin J. Manning, president of JJ Manning Auctioneers. Its Middleborough outpost permanently closed in August 2022, according to an article by WBSM. Local ice cream shop Tom & Jimmy's took over the location.
Last year, we asked readers for their favorite places to get ice cream in Greater Boston, and Peaceful Meadows made our list. An anonymous reader said that the shop is "quaint and very good," pointing to pistachio as their favorite flavor. More recently, it was recommended by readers as a place to get the best frappes in Massachusetts.
---
Do you have a favorite memory from Peaceful Meadows in Whitman? Share them with us in the form below or e-mail us at [email protected]. We may feature your response in a future article or on Boston.com social media channels.
Tell us: Do you have a special memory of Peaceful Meadows' Whitman location?
Sign up for The Dish
Stay up to date on the latest food news from Boston.com.