Health
Chicken of the Sea recalls tuna over possible illness concerns
Bumble Bee Tuna recently recalled their tuna over a similar issue.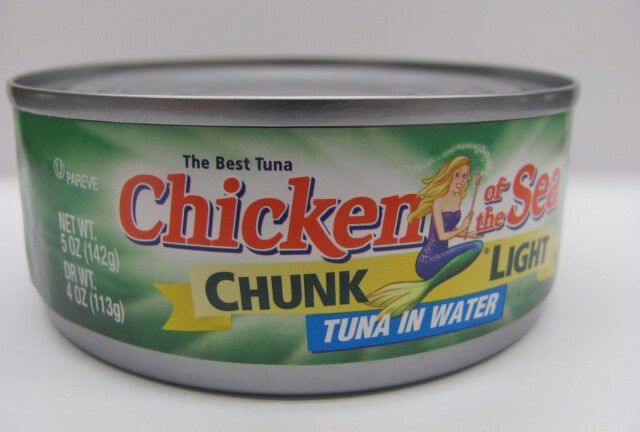 Chicken of the Sea is recalling their chunk light tuna in water and oil because it may have been undercooked and could lead to a "life-threatening contamination,'' according to the FDA.
The specific products being recalled were sold nationwide between February 10 and March 16, and can be identified by UPC codes and best by dates listed on Chicken of the Sea's website.
Customers can return the product to the store at which they purchased it for a full refund, and call Chicken of the Sea's recall information line at 866-600-2681 for more information.
The Chicken of the Sea recall comes just one day after Bumble Bee Foods recalled more than 30,000 cases of tuna due to possible spoilage. A call to the FDA to see if the recalls were related was not immediately returned.
Tri-Union Seafoods LLC, which owns Chicken of the Sea, announced Thursday that they are recalling 2,745 cases—equal to 107,280 cans—of Chicken and the Sea brand chunk light tuna in five ounce cans.
The tuna may have been undercooked due to an equipment malfunction, according to the company. This could result in contamination "by spoilage organisms or pathogens,'' which could lead to life-threatening illness if consumed, according to the FDA.
There have been no reported illnesses to date connected with these affected products, the company said.
"The health and safety of our consumers is our number one priority,'' said Shue Wing Chan, president of Tri-Union Seafoods LLC, according to a release. "As soon as we discovered the issue, we took immediate steps to initiate this voluntary recall, alerting our retail customers that received the product and instructing them to remove it from store shelves.''