Lifestyle
12 experiences to give as gifts this year
For the skydiver, skier, and everyone in between.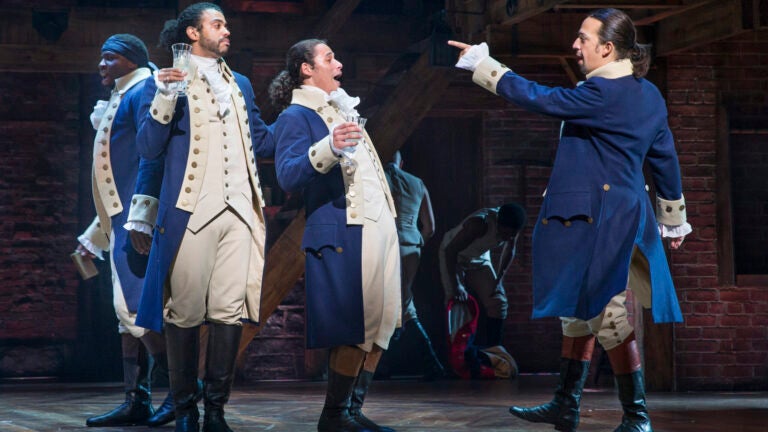 Memories can last a lifetime, which is probably why a recent survey found that millennials are buying "experiences" over "stuff." So this year, when it comes to giving presents, ditch the random gift card or trendy sweater that will be out of style in six months, and opt for an adventure your giftee will still be talking about next year.
For the beer lover
The After Hours Tour at City Brew Tours ($99 per person) is a five-hour excursion through four local breweries, distilleries, and cider houses. You'll sample a selection of 16 beers, with food pairings and transportation included. For a more wallet-friendly option, take the Orange Line to the Samuel Adams Brewery (30 Germania St, Boston; 617-368-5080). The history-filled tour is free—a donation to charity is encouraged—so it does get crowded on Saturdays, but with a brand new taproom now open to the public, you'll hardly notice.
For the snow enthusiast
The leaves may still be falling, but the trails on Wachusett Mountain (41 Mile Hill Road, Westminster; 978-464-2300) are already white. For the local who loves the snow, a season pass starts at $379. Located about an hour from Boston, Wachusett is open late—until 10 p.m. during prime season—which means it's easy to get in some post-work and weekend action. At the Blue Hills (4001 Washington Street, Canton ;617-689-1802), just 30 minutes south of the city, season passes start around $229. If you prefer your snow to come with a posh hotel and apres-ski drinks by the fireplace, New England has a slew of luxurious ski resorts offering winter packages.
For the adventurer
At SkyVenture New Hampshire (100 Adventure Way, Nashua, New Hampshire; 603-897-0002) you can go indoor skydiving (starts at $55 per person) in a state-of-the-art wind tunnel, where you'll float above a trampoline floor and experience a skydiving sensation, without, you know, actually having to jump out of an airplane. If floating in the air is just not high enough, book a private helicopter tour of Boston through Boston Helicopters (Lawrence Municipal Airport, 492 Sutton St., Gate 3, North Andover; 978-689-7600). The 45-minute tour ($195 per person, two- person minimum, third passenger $99) takes you into downtown Boston, offering a bird's-eye view of the Harbor, Faneuil Hall, Fenway Park, and more.
For the foodie
Even if you've lived in Boston for decades, walking around the historic, narrow streets of the North End can feel like a first-time adventure. Boston Food Tours has been serving up a North End Market Tour (starts at $57 per person) since 1994. The outing highlights the best and most healthful items to buy at popular markets and also takes you to hidden gems peppered throughout the neighborhood. There's even a gluten-free option. On the other end of town, Bites of Boston's Sweet & Savory South End Tour (starts at $59 per person) showcases tastings at six popular South End restaurants while you walk past the neighborhood's beautiful, bow- fronted Victorian architecture.
For the friend who can't put down the phone
If a digital detox is in order, The Spa at the Mandarin Oriental (776 Boylston St.; 617-535-8820) offers a Device Free Wellness Retreat (starts at $568; 4 hours, 20 minutes), aka a no-selfie- spa-day. After surrendering your phone upon check-in (you can do it!) this half-day escape includes a fitness class, body scrub, massage, facial, lunch, and more. There's also a slightly more budget-friendly option available called the Digital Wellness Escape (starts at $200; 1 hour, 20 minutes), which features treatments that focus on the shoulders, eyes, hands, neck, head, and other areas under stress from digital devices.
For the live entertainment fan
The only problem with gifting a VIP Fenway Park Experience will be how to top it next year. Starting at $699, the packages include two Red Sox game tickets on the Coca-Cola Deck, a tour of Fenway Park, memorabilia, a meet-and-greet with a current Red Sox player, and even more. Additional options include hotel stays and transportation. For an indoor entertainment option, Broadway in Boston offers a six-show subscription plan that starts at $245 and includes…wait for it…Hamilton!