Lifestyle
Ranking finds Price Rite and Market Basket are the cheapest places to grocery shop in the region
A locally based consumer group shopped for the same 154 items at numerous grocery stores.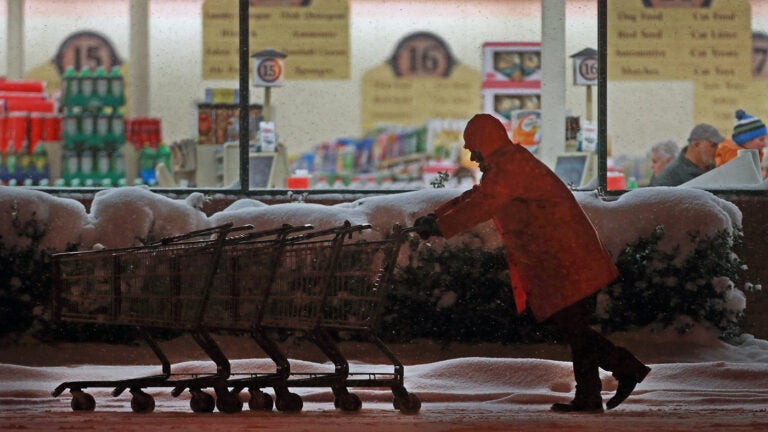 Boston-area shoppers are getting the most bang for their buck on groceries purchased at Price Rite, according to a September report by Boston Consumers' Checkbook, a nonprofit consumer watchdog organization.
When the organization shopped the same list of 154 popular items, including produce, meat, dairy, and non-perishable items, at more than a dozen stores, it found the most savings at Price Rite, said Kevin Brasler, editor of Consumers' Checkbook. The list represented what a family of four spending $200 a week at the supermarket would buy, he said.
At Price Rite, that family of four would spend $154 on the items, Brasler said. At Market Basket, which came in second, the same list of items would tally $164, he said.
"The thing about Price Rite is, it's not as if there are Price Rites all over the area," said Brasler. "It's a little more difficult to seek one out. I think the real story here, in terms of price, is Market Basket. It's widely available, at least in the North Shore. It offers very low prices. And it also gets very favorable ratings by its customers overall for service, which is a unique characteristic among supermarkets."
Rounding out the top five list of stores with best prices are Walmart and Trader Joe's, which tied with a bill of $166, Hannaford, where the bill was $182, and Target, where the items cost $184, Brasler said.
Wegmans also came in under $200; the items there totaled $194.
"[Wegmans'] prices aren't as low as Market Basket, but it is offering very high-quality products," he said.
The most expensive grocery store in the area is Whole Foods, Brasler said. Whole Foods was acquired by Amazon last year.
"Amazon has lowered prices at Whole Foods," he said. "The problem is, they haven't lowered them so much that they're a competitive store in terms of price. Whole Foods remains the most expensive option."
In terms of overall quality, the top-ranking stores — in order — were Wegmans, Whole Foods, Market Basket, and Roche Bros., Brasler said.
"Shoppers often judge the stores where they shop based on the produce quality more than anything," said Brasler. "The big differences lie in produce and meat quality, we find."
Brasler said the Boston area has benefited from the variety of grocery stores now available.
"It used to be that, in the Boston area, there weren't many options: Stop & Shop, Shaw's, Star Market," said Brasler. "Now there are all kinds of options, at different price points, different quality levels, and different shopping experiences. This has been good. It has forced the big players like Shaw's and Stop & Shop to up their game. All of this competition is a good thing for Boston-area shoppers."