Local
Auto magnate and philanthropist Ernie Boch Jr. leaves $2,021 tips at six Boston restaurants
"You don't have to go to restaurants to know that they're struggling," Boch said.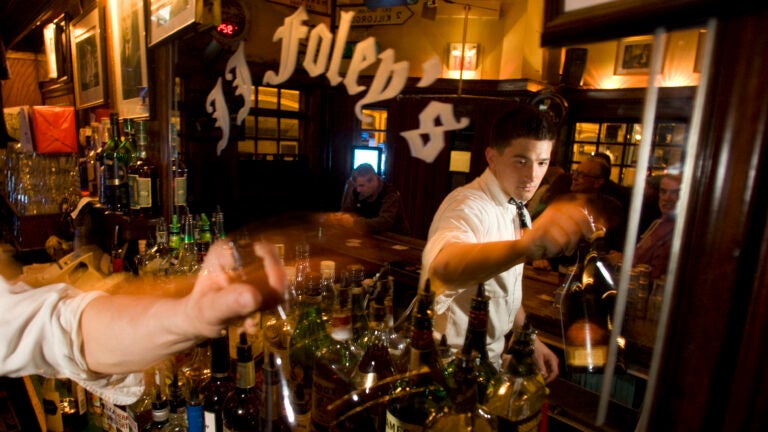 Servers at six Boston restaurants were surprised Wednesday night after receiving massive tips — $2,021, to be exact.
At each restaurant, the cash came in an envelope signed by a familiar name: Auto magnate and philanthropist Ernie Boch Jr.
"You don't have to go to restaurants to know that they're struggling," the Boch Enterprises CEO told Boston.com Friday. "I love bars, but I don't go to them that often, so I called up my friend, [radio personality] Greg Hill. I called him on Tuesday, and I said, Greg are you busy Wednesday? I said, I'll pick you up at 6 p.m. I have a secret mission."
Boch, Hill, and another friend visited six restaurants together on Tuesday evening, including J.J. Foley's Cafe, Lincoln Tavern & Restaurant, Loretta's Last Call, The Corner Tavern, Stats Bar & Grille, and The Hub Pub, leaving envelopes filled with $2,021 in cash at each one.
At each place, Boch said the friends ordered a drink and some food, got the bill, and, when the server wasn't looking, placed the envelope on the table and immediately left.
At Loretta's Last Call in the Fenway, general manager Myles Kopka told Boston.com that the server who found the envelope was shocked.
"What she told me was that she cleaned the table, and when she cleaned the table she saw the signed receipt and she was like, Oh, that's cool, he left a good tip," Kopka said. "And there was an envelope on the table as well and she was kind of confused. She looked at it and was really, really shocked."
Kopka told Boston.com that the server and the entire staff is grateful for Boch's actions, and that it enhances morale overall.
"As I always tell them, you never know who you're waiting on, so you want to give the best service you can possibly give," Kopka said. "You never know what you're going to get in return."
On Thursday night, Boch donated $1 million to The Barstool Fund, a fund created by Barstool Sports in support of small businesses affected by COVID-19. The philanthropist said he identifies with the businesses that the fund aims to help.
"My company started as a small business in 1938," he said. "I'm third generation. My grandfather started this business as a gas station on Route 1. … Small businesses and family businesses are the backbone of this economy. And we have to support them."
Wednesday's events weren't the first time Boch has left a generous tip at a restaurant. In February 2020, Boch left $5,000 for a server at Seaglass Restaurant in Salisbury, a response to Donnie Wahlberg's "2020 challenge." Boch said he encourages people to be generous at restaurants when they can.
"Please tip your server," he said. "Don't be afraid to go to [restaurants]; they're extremely clean, extremely safe. Support the small businesses."
Get Boston.com's browser alerts:
Enable breaking news notifications straight to your internet browser.