Parenting
A Boston-area mommy blogger suggests these 3 February break activities
Get out your family planner.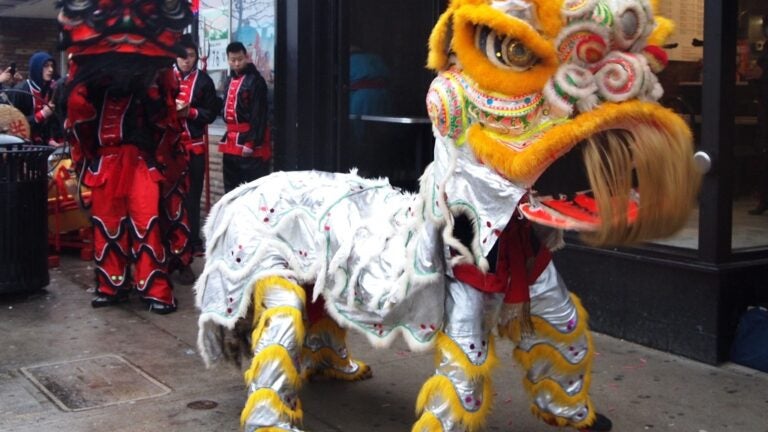 Children across the area are looking forward to a week off from school for February break. Parents are probably wondering how best to fill up the days.
"Don't stress out if you don't have a ton planned," said Kristin Quinn, a South Shore mother of three kids ages 6, 4, and 10 months who runs the nationally-recognized parenting blog Misadventures in Mommyhood. "There's so much to do and so much around you. We have so many resources here for kids."
Quinn and her family will travel to Florida to visit family and then round out the week with a ski trip to New Hampshire. Otherwise, she said these three Boston-area activities would be on her own family's calendar.
Learn about Chinese culture at the Lion Dance Parade
Quinn says that Boston is a great place for your family to learn about other cultures.
"Without having to spend a lot, you can just tour the city," she said.
Chinese New Year took place last Friday, Feb. 16, so Quinn suggests exploring Chinatown over February break. Families can attend the colorful and music-filled Lion Dance Parade for free on Sunday, Feb. 25 at 10 a.m., which will feature performances by the Chinese Consolidated Benevolent Association of New England (CCBA) and Oom Yung Doe. Between 11 a.m. and 2 p.m., families can also take part in free activities that include Chinese calligraphy and arts and crafts.
While in Chinatown, Quinn recommends taking the family for lunch at
Shojo
, which offers many small, shareable plates. Her family also loves the desserts at
Double Chin
.
Get sporty at the Children's Winter Festival
Quinn highly recommends taking the family to the annual Children's Winter Festival on the Boston Common on Wednesday, Feb. 21 from 10 a.m. to 3 p.m. The event is free, and energy-burning is pretty much guaranteed.
"They make really good use of outdoor space," said Quinn, who has attended the festival with her kids in the past.
This year's festival has an Olympics theme to coincide with the 2018 Winter Olympics currently taking place in South Korea. The Boston event will include a 45-foot-long toboggan tunnel, a 30-foot-high inflatable structure to climb and slide, and a snow maze. A DJ from Magic 106.7 will spin tunes, and kids can go on scavenger hunts and nature walks with the Appalachian Mountain Club.
Families can also ice skate on the Boston Common Frog Pond all week long for free, thanks to the Highland Street Foundation.
Book time at a hotel, even if you're staying in the city
If you aren't traveling for February break, you probably haven't thought about spending time in a hotel with your family. Quinn says you should.
"If you research downtown hotels, they offer a lot of fun things for February break," she said.
In the past, Quinn said her family has attended tea service at The Langham and spent the night at the Element Seaport Hotel because it's so much closer than her house to many kid-friendly spots like the Boston Children's Museum, the Boston Fire Museum, and the New England Aquarium.
This year, Back Bay's The Lenox is hosting a bunch of fun activities for families, Quinn said. While some are sold out, there's still space available in the cookies and crafts events on Tuesday, Feb. 20 and Friday, Feb. 23 from 2 to 4 p.m. The chef-taught cookie workshop costs $20, and families don't have to be guests of the hotel to participate.
For families seeking a staycation, several hotels are offering hotel packages that include room rentals and tickets to the Museum of Science, Quinn said. For example, the "Little Scientist" package at the Royal Sonesta Boston in Cambridge includes an overnight stay, four tickets to the museum, milk and cookies for the family, and access to the hotel's indoor pool.