Restaurants
This Chinatown spot is one of the best ramen restaurants in America, according to Time Out
Shojo isn't chef Mark O'Leary's first foray into ramen.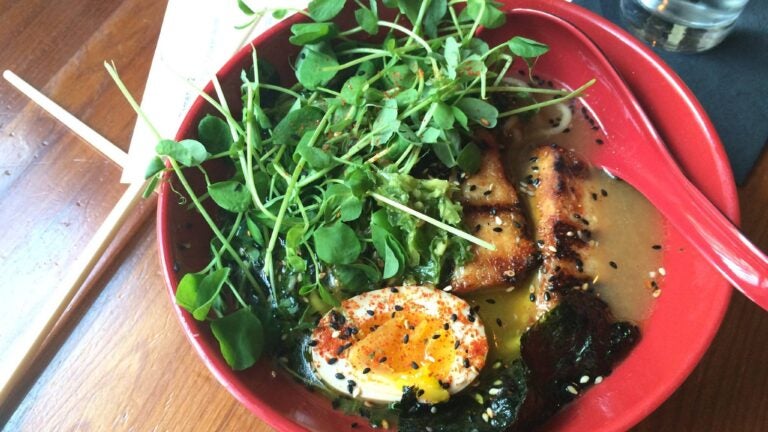 Ramen is way more than a college dorm necessity, and Boston has gotten pretty good at serving up big bowls of the Japanese noodle soup. In fact, some of the best ramen in the whole country is here, according to Time Out.
On Monday, Time Out released a curated list of the 15 best ramen restaurants in America, and Boston's own Shojo came in at number 10.
Shojo executive chef Mark O'Leary knows his noodles—he also co-founded Guchi's Midnight Ramen, a pop-up ramen shop where everything in the bowl was made from scratch and served—you guessed it—at midnight. It was an experiment with O'Leary's former colleagues from the award-winning restaurant O Ya.
Shojo is located at 9 Tyler St. in Chinatown. Keep on the lookout for O'Leary's next noodle adventure, Ruckus Noodles, a traditional soup destination that will be housed in the same building as Shojo, at 5 Tyler St.