Restaurants
The most popular places to order food from in Somerville, according to Grubhub
A sushi spot minutes from Tufts took the top spot.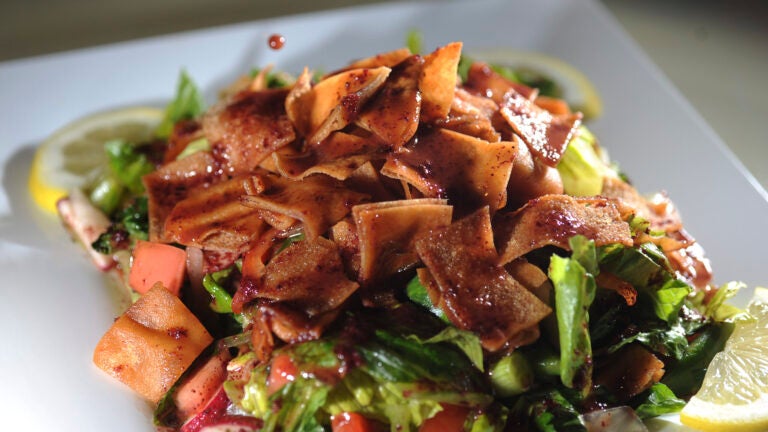 From authentic 1950s-style diners like Rosebud or Kelly's Diner to the ultramodern nine-course luxury dining experience at Tasting Counter, Somerville has a surfeit of excellent restaurant options. But after a week of low temperatures and plenty of precipitation — plus more cold weather predicted this weekend — it makes sense that some Somervillians might refrain from eating out and order delivery instead.
Thanks to data from online food ordering company Grubhub, we were able to find out the ten most popular delivery spots in Somerville that use the restaurant's mobile and online ordering platforms from Monday, March 28 to Sunday, April 3.
1. Yoshi's
132 College Ave., Tufts
Popular items: Edamame ($3.95), Chicken Teriyaki ($14.95), Dinner Bento Box ($16.95)
215 Highland Ave., Powder House
Popular items: Thai Rolls ($4.50), Pad Thai ($7.95), Drunken Udon ($8.50)
519 Somerville Ave., Spring Hill
Popular items: DC-10 ($13.29), Hangar 1 Combo Pack ($15.04), B-1 Bomber ($24.49)
136 College Ave., Tufts
Popular items: Chicken Shawarma ($11.49), Chicken Kebab ($12.99), Noor Trio ($14.49)
511 Broadway, Magoun Square
Popular items: Mozzarella Sticks ($3.95), Large 16' Cheese Pizza ($10.95), The Fenway Pizza ($10.95)
6. Thai Hut
93 Beacon St., Ward Two
Popular items: Thai Rolls ($4.95), Pineapple Fried Rice ($7.95), Green Curry ($8.95)
588 Somerville Ave., Spring Hill
Popular items: California BLT ($8.35), Buffalo Chicken ($12), Garlic Steak Tips ($14.75)
284 Broadway, Winter Hill
Popular items: Greek Salad ($9), Toasted Ravioli ($10), Mama Maria Pizza ($12)
9. Lotus Xpress
167 Broadway, East Somerville
Popular items: Pan Fried Dumplings ($3.75), Lo Mein ($7.95), Orange Sesame Chicken ($10.95)
10. Mama Gina's
19 Union Sq., Union Square
Popular items: Avalanche Sub ($8.95), Cheese Calzone ($9.25), Large Sicilian Cheese Pizza ($15.25)