Restaurants
It's a fresh seafood spectacular at the now open Back Bay restaurant from chef Jody Adams
Porto offers Mediterranean fare, from raw oysters to fried whole fish.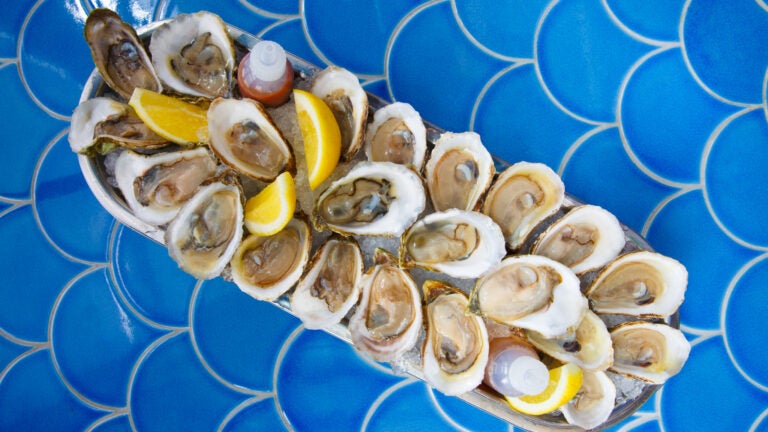 Chef Jody Adams is officially off on her latest culinary adventure with the opening of her new restaurant, Porto, in Back Bay on Monday.
Adams, who helmed the late Cambridge eatery Rialto for more than two decades, has partnered with Eric Papachristos—also Adams's partner at her recently-opened fast-casual Greek spot, Saloniki—and Sean Griffing from her team at Trade.
Porto—the shared Italian and Portuguese word for "port"—offers classic Mediterranean dinner service, with lunch and weekend brunch to come later.
Chef de Cuisine Jon Sanchez helped create the dinner menu full of fresh seafood. It's full of both raw and cooked dishes, like raw fluke with cucumber, sumac, and basil, and whole fried scup (an Atlantic fish) with turnip, okra, and aleppo (pepper) aioli. There's also lobster raviolo, grilled oysters, and seafood stew with squid, mussels, and scallops.
Along with seafood, Porto serves hearty entrees and seasonal veggies, from flat iron steak and smoked game hen to tomato salad with peach, arugula, rosemary, and yogurt. The menu will rotate its selection of east and west coast oysters and also feature seasonal vegetables.
Porto currently opens daily at 5 p.m. at 780 Boylston St., with an entrance on Ring Road next to Saks Fifth Avenue.