Restaurants
Peek inside Eataly Boston's 45,000-square-foot homage to Italian gastronomy
The massive food emporium opens in the Back Bay on November 29.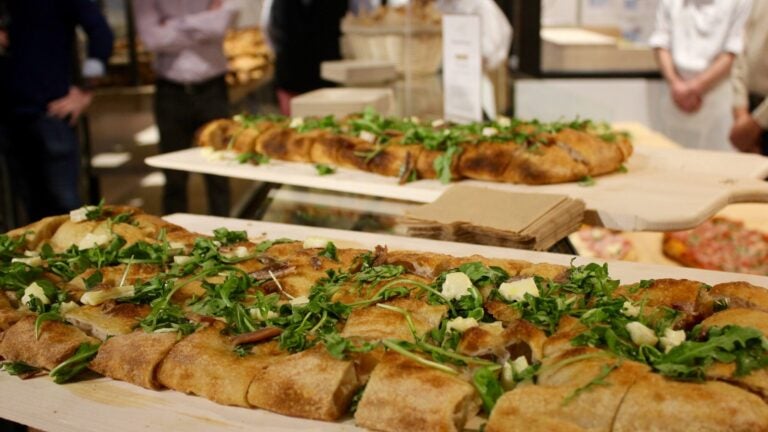 "It's the best thing that's happened to Boston in a long time."
That's how two-time James Beard Award-winning chef and Eataly Boston collaborator Barbara Lynch describes the Italian food emporium, which is slated to open November 29.
Eataly Boston, a 45,000-square-foot, multi-floor behemoth at 800 Boylston St. in the Back Bay, is home to four restaurants, 10 eateries, two cafes, three bars, five fresh production counters, 10,000 products, 500-plus employees, and a hands-on cooking school. You'll find enough cheese, bread, pasta, produce, seafood, meat, and wine inside its walls to make your stomach grumble about, well, 45,000 times over.
"This is experiential," said Mario Batali, celebrity chef and partner at Eataly USA, during a tour of the new location. "This is what you do for fun—not just when you have to get groceries for dinner. This is when you want to come and experience the Italian culture as taught to you by the masters of cheese or salami."
Boston.com got a sneak peek of Eataly Boston a week-and-a-half before it opens its doors to the public. Watch a video of the tour below, then scroll down for more photos of the emporium.
We're live from Eataly Boston! Join us for a sneak peek from Purchasing Director Dino Borri before the grand opening on November 29 at 800 Boylston St.

Posted by Boston.com on Friday, November 18, 2016
See more photos of Eataly Boston: