Restaurants
The next Friendly Toast location has an opening date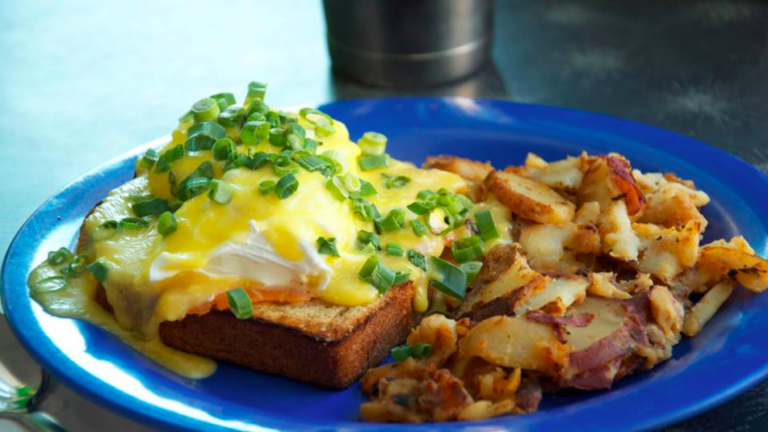 Fans of The Friendly Toast can soon order their Bennies in yet another Boston-area neighborhood: The restaurant's owners will open a new location in Brookline's Coolidge Corner this spring.
The new restaurant, which will replace the former Yasu at 1366 Beacon St., will serve 142 guests in a 4,000-square-foot space. Construction will begin in April, and the owners are hoping for a June 1 opening, said Eric Goodwin, who co-owns the restaurant with partner Scott Pulver.
"We wanted to be in Brookline, we wanted to be in Coolidge Corner, so we found a good spot," Goodwin said.
The eatery's three current locations are in Cambridge, Back Bay, and Portsmouth, New Hampshire.
Goodwin said Coolidge Corner is a perfect fit for the new restaurant because of the neighborhood's vibe.
"This sort of fits the mold for us," Goodwin said. "We're in a downtown-type of environment and accessible to public transportation. We like the energy of Brookline."
The menu will remain the same at the Coolidge Corner location, which means customers there will be able to nosh on favorites such as the meatloaf and smoked salmon eggs Benedicts and the "Sklarmageddon" omelet, which is loaded with meat and heat.
Goodwin said the new location will be bigger than the others, and the three-sided bar will be bigger, too. His team is busy plotting the decor, which typically involves unique paintings, statues, and other memorabilia plucked from estate sales, antique stores, and even a customer's grandmother's attic. Each spot has its own "flair and flavor," Goodwin said.
"We're looking for cool things all the time," he said.
https://www.instagram.com/p/BAvTHW2RqGB/?taken-by=the_friendly_toast