Restaurants
Flour Bakery + Cafe's newest Boston location opens today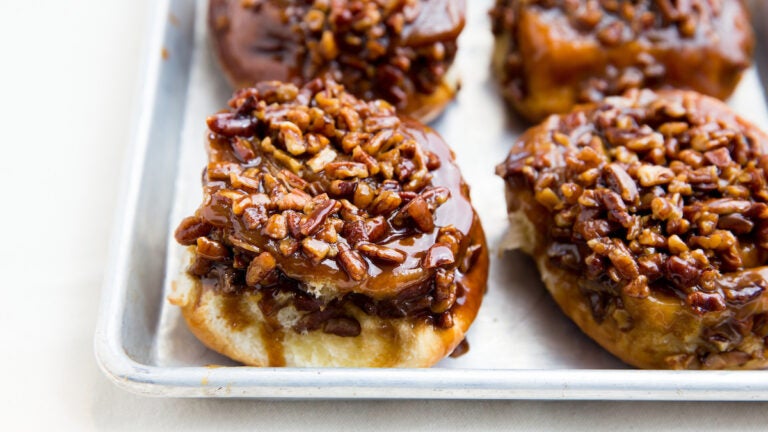 James Beard Award winner Joanne Chang's Boston bakery empire continues to rise. Flour Bakery + Cafe's newest location—and second in the Back Bay—opened on Dalton Street Monday.
This is the third of three new stores that Chang, Flour's pastry chef and owner, announced plans for mid-last year. Flour's Harvard Square location debuted in October and the Cambridgeport shop opened in December, joining Flour's four other existing stores.
This new bakery is posted behind the Prudential Center.
"I love being near a hub," Chang told Boston.com via email. "In this instance, Berklee and the Pru are our neighbors, and the residential neighborhoods tucked in between will give us that friendly home-away-from-home feel we love at Flour."
At the Dalton Street spot, expect similar offerings to the ones at the six other bakeries: sweet treats, specialty cakes, soups, sandwiches, salads, lunch specials, and, of course, Flour's beloved sticky buns.
However, Chang did want the spaces to feel different. She said this new location is distinct to its neighborhood.
"It's stunning and vibrant, and while the ceiling height is insane, it's still really cozy," she said. "There's an awesome drink rail that you'll find me at when I'm there."
What's next for Chang after Monday's opening?
"Sit back and relax," she said. "Just kidding. I'm focusing on making sure these newest bakeries are running smoothly and that all seven bakeries are as great as when we had just one."
30 Dalton St., Boston; flourbakery.com