Restaurants
This pair of New England seafood chefs just won the biggest award in the food world
And they're opening a restaurant in Boston later this year.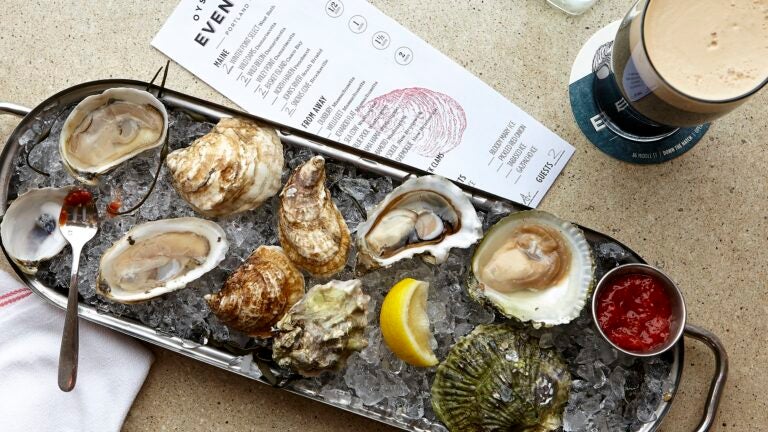 The owners/chefs behind one of the most critically acclaimed seafood restaurants in the country just added another accolade to their list: a James Beard Award.
Andrew Taylor and Mike Wiley, the owner/chef duo behind Portland, Maine's Eventide Oyster Co., took home the 2017 James Beard Award for Best Chef Northeast Monday night.
The news is exciting for Portland and Boston residents alike, as Taylor and Wiley plan to open an Eventide location at 1321 Boylston St. later this year.
Though several chefs and restauranteurs with local ties were nominated for the Oscars of the food world heading into Monday night's award ceremony, the only other winner based in New England was Legal Sea Foods CEO Roger Berkowitz, who was one of five honored as the "Who's Who of Food and Drink in America."
Prior to Taylor and Wiley winning the award on Monday, representatives for Back Bay sushi restaurant Uni announced that the chefs will hold a pop-up at Uni on May 15, offering some a la carte seafood items alongside Uni's usual dinner service. Earlier this spring, reservations disappeared almost immediately for another Eventide pop-up at wine bar Haley.Henry.
For the full list of 2017 James Beard Award winners, click here.