Restaurants
2 Boston University students are bringing their dorm sushi restaurant to New York next week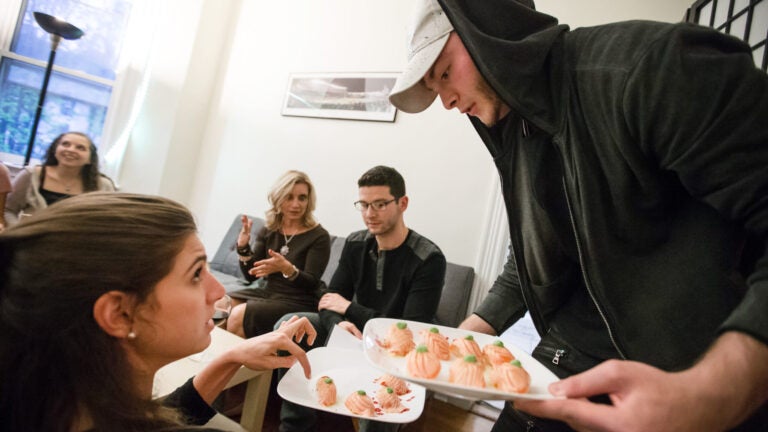 Two Boston University students who started a sushi restaurant out of their dorm room are bringing their success to a pop-up restaurant in Manhattan, according to the New York Post.
Jarrett Deutsch and Ethan Cole thought of the idea last semester after growing tired of school dining options. The 19-year-olds began cooking for themselves, then discovered other students would pay for sit-down meals.
Once or twice a week, around 30 customers a night paid up to $35 for a 10-piece nigiri experience at the unconventional omakase restaurant, named 803 after their dorm room number.
Deutsch and Cole eventually moved from prepping the elaborate dinners on their desks to cooking in "a friend-of-a-friend's off-campus apartment kitchen," according to a Boston Globe profile. They also decorated their room with color-changing lights and sheets to create a restaurant vibe.
While home in Manhattan for the summer, the students are taking business up a notch with a pop-up restaurant at Clancey from August 17-19. Lunch will range from $45 to $60 and dinner from $100 to $130, according to the Post.
The entrepreneurs even caught the attention of Late Night host Seth Meyers. During his monologue on Wednesday, Meyers joked, "Two Boston University students recently launched a sushi restaurant inside their dorm room while every other student's dorm room just smells like they did."
https://youtu.be/efn-tjswwec?t=2m9s