Restaurants
Dunkin' Donuts is reducing its doughnut menu at 100 Mass. locations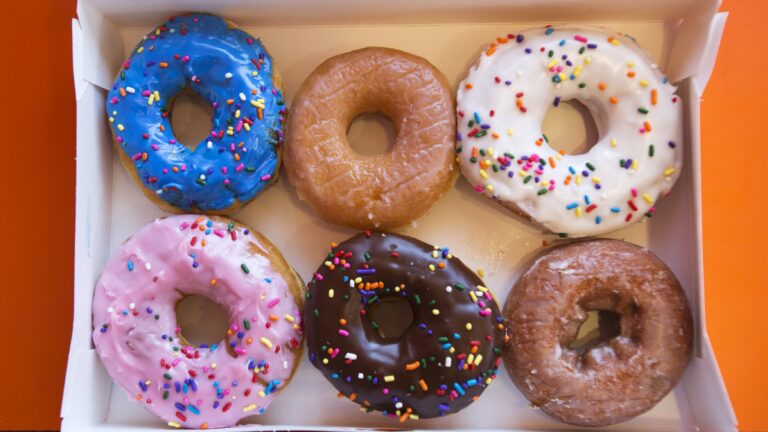 Dunkin' Donuts is testing an abbreviated doughnut menu at 1,000 locations nationwide.
A minimum of 18 "core" doughnuts will be available to customers at the chosen spots during a period of testing meant to simplify the menu and improve service. Then the company will analyze customer feedback to decide whether the move will be permanent, according to an emailed statement from the company.
"This test does not impact any Dunkin' Donuts restaurants in Boston at this time," the statement reads.
A company representative would not expand on which stores are considered part of that Boston market. However, the representative did confirm that the test will include about 100 restaurants in Massachusetts's Bristol County and locations in the Providence, Rhode Island, market.
In its statement, Dunkin' wrote that it will approach the testing period "very slowly and strategically."
"Our menu simplification effort is all about taking out complexities that have crept into our restaurants over the last several years," the statement reads. "We believe that simplifying our menu will result in faster, more accurate service and a more consistent consumer experience from store to store."
The statement did not indicate how long the testing period would be.
In an interview with Nation's Restaurant News, David Hoffmann, the company's U.S. and Canada brand president, said the decreased doughnut menus are part of an effort to get the company's "doughnut mojo back."
In August, Dunkin' announced it may drop "Donuts" from its name. The chain would still sell doughnuts, but wants customers to think of the restaurant as a coffee destination, the Associated Press reported. A name-change decision was not expected until next year.
In July, the company told The Boston Globe it was eliminating some menu items at select restaurants, including some in New England, but that the modifications would not impact the Boston market.