Restaurants
An award-winning bartender just opened a new cocktail bar in Brookline
Even in cold weather, Blossom Bar is blooming.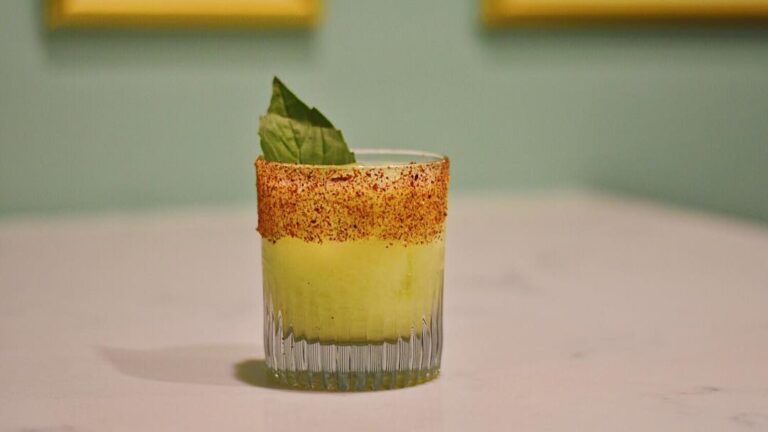 An award-winning bartender who runs a cocktail spot named one of Esquire's 2017 best bars in America just opened a new venture in Brookline.
Blossom Bar debuted amid the frigid chill last week. It's helmed by Ran Duan, who is also behind Baldwin and Sons Trading Co.;  the intimate, 45-seat cocktail bar in Woburn is located upstairs from Sichuan Garden II, a Chinese restaurant owned by Duan's parents. Duan also runs Baldwin Bar, another cocktail spot located on the first floor of the same old colonial mansion that holds Sichuan Garden II and Baldwin and Sons.
Much like his other spots, Duan's Blossom Bar has a symbiotic relationship with his parents' Sichuan Garden, as it's located at the longtime Washington Street location of Sichuan Garden I. However, Blossom Bar is fully replacing Sichuan Garden I, which ceased operations on Oct. 1. Luckily for Sichuan Garden fans, Blossom Bar's food menu has plenty of Sichuan cuisine among its 40-plus items, including dan dan noodles and pork dumplings.
While the cocktail menu has yet to be posted on Blossom Bar's website, Duan has teased a pair of tropical 'tails on Instagram, including a papaya-based cocktail named for a former Colombian beauty queen busted for running a smuggling ring.
And once again, Duan is turning heads nationally. Last week, Imbibe magazine featured the brand-new Blossom Bar on its annual Imbibe 75 list of "people, places, and directions that will shape the way you drink in 2018."