Restaurants
James Beard Award-winning Myers + Chang chef announces solo restaurant
Karen Akunowicz will depart Myers + Chang shortly.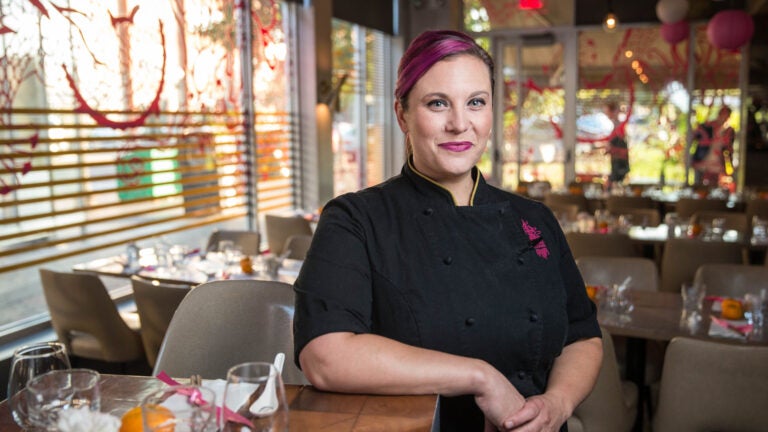 A top name at Myers + Chang is moving on.
Karen Akunowicz, the executive chef and partner at the Asian-inspired South End restaurant, will part ways with Myers + Chang at the end of June to open a restaurant of her own. She announced the news on Monday in a joint statement with Myers + Chang co-owners Joanne Chang and Christopher Myers.
"For the last year or so we have been discussing Chef Karen with her plans to leave M+C and open her own restaurant," the statement reads. "We are immensely sad to see her go but we support her 100% and are very happy for her in her next steps."
Akunowicz recently received the James Beard Award for Best Chef (Northeast), following nominations in 2015, 2016, and 2017. She also competed on Season 13 of "Top Chef" in 2015 and co-authored the Myers + Chang cookbook, released in September 2017.
There is no further information available at this time regarding Akunowicz's forthcoming restaurant.