Restaurants
This is Boston's best new restaurant, according to The Improper Bostonian
The spot specializes in farm-to-table cuisine.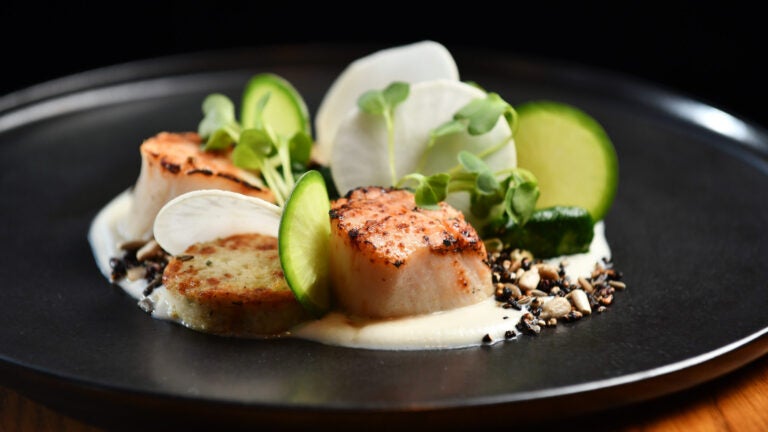 Just call this awards season.
Similar to Boston magazine's newly named "Best of Boston," The Improper Bostonian on Sunday released its "Boston's Best" for 2018. The Improper evaluated what Boston has to offer in arts and entertainment, bars and clubs, beauty and health, fashion, goods and services, weddings, and, of course, food.
As part of that last bundle, the magazine selected Downtown's Cultivar as its pick for best new restaurant. Located at the Ames Hotel in Government Center, the New American spot serves up sustainable, seasonal cuisine by Chef Mary Dumont. According to the Improper, this includes herbs, edible flowers, and "miniature abstract artworks for dessert" by executive pastry chef Robert Gonzalez.
"Lots of restaurateurs mouth the mantra of farm-to-table sourcing," the Improper wrote. "Cultivar lives it."
The Improper named 82 additional food and restaurant categories in its guide, ranging from West African cuisine to the place to hit up when money is no object. The entire "Boston's Best" list can be found on the publication's website.