Restaurants
3 major Boston restaurants are closing for good on New Year's Eve
Erbaluce, L'Espalier, and Shepard are heading into their final service, all on the same night.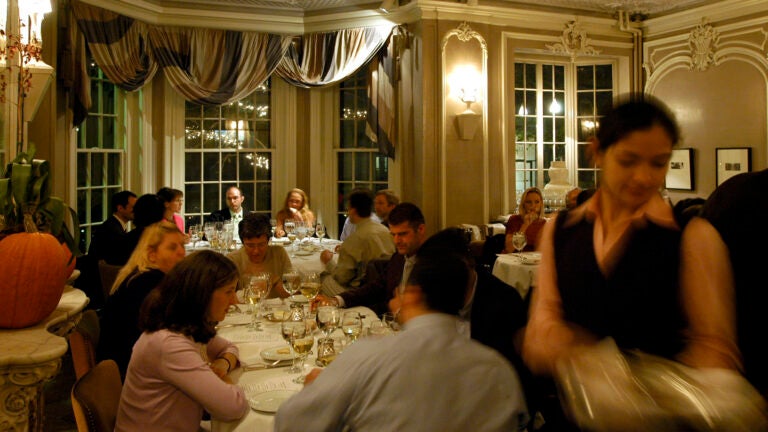 Consider it an evening of swan songs: This New Year's Eve will be the last day of service for three Boston-area restaurants that have played an indelible role in the city's culinary landscape.
Erbaluce announced in early October that the 10-year-old Italian stalwart would be serving its final meal on New Year's Eve. The reason behind the closure is one that has become all too familiar with Boston businesses: The Bay Village building where Erbaluce is located will be redeveloped into condos and, according to Boston magazine, chef-owner Charles Draghi and owner Joan Johnson were unable to work out a way to stay open while construction was going on. In memoriam, the restaurant has been rolling out "greatest hits" dishes in its final weeks. Craving Erabluce's spaghetti chitarra? New Year's Eve is completely booked, but the restaurant still has openings on Reserve from now until Dec. 30.
In what might be the biggest closing announcement of the past few months, L'Espalier revealed on Wednesday that the French fine-dining destination in the Back Bay would serve its final meal on New Year's Eve, as well. The closing was abrupt and came without warning; anyone with a 2019 reservation was called and told of the cancellation.
In an interview with The Boston Globe, chef-owner Frank McClelland said, "The lease is up, and I don't really have the desire to continue to do this and renew."
Now in its third location in the city, L'Espalier is regarded as a seminal entry in Boston's dining history, a place that utilized French techniques and New England ingredients to create beautifully executed tastings menus. Since the closing was announced, reservations have completely filled for McClelland's special Farewell Menu: an eight-course, $138 meal featuring dishes that pay homage to the farms, chefs, and patrons that helped L'Espalier run for the past 40 years.
And then there's Shepard. Shepard opened in 2015 and quickly established itself as a Cambridge success story, landing on Bon Appetit's 2016 finalist list for the Best New Restaurants in America. Three years later, though, it has decided to close up shop on New Year's Eve and reopen in January as a completely new concept. While proprietor Rene Becker couldn't share details about the new restaurant, he told Boston.com that the staff wants to celebrate Shepard's final meals with as much respect as possible.
"We just want for everyone to enjoy the last few days," he said, noting that diners can still order all of the classics, like the steak frites, cassoulet, and deviled eggs. "We've really been enjoying it, and we're all really excited about things to come."
Those who have gift cards for the restaurant can still use them in the new space, but if you want to experience one more dinner at Shepard — and celebrate with a Champagne toast — be sure to make a reservation.