Restaurants
After a year and a half, Cultivar has closed its doors
The downtown restaurant cited "unforeseen events" as the cause.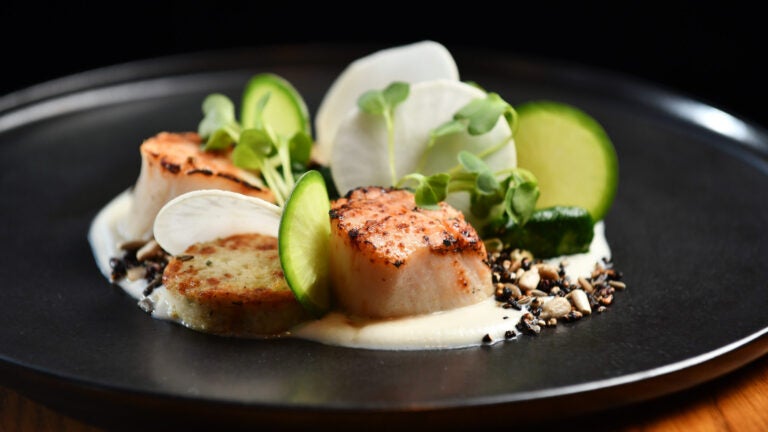 Another loss for the restaurant community came on Wednesday as Cultivar, the sustainably-driven restaurant located in the Ames Boston Hotel, announced that it was closing up shop.
In a Facebook post, owners Mary Dumont and Emily French-Dumont explained the shutter and thanked their staff, the Ames Boston Hotel, and Cultivar's guests.
"Due to a series of unforeseen events that have created the perfect storm, it is with a heavy heart we announce that today Cultivar will be closing its doors. Emily and I created a dream one day and began down the path that grew Cultivar. A place we love, filled with people we love, staffed by an incredible family of wonderful people. We are so grateful for our loyal staff, the Ames Boston Hotel, and our guests, many of whom have become part of our extended family. Everyone who has contributed to the great success of Cultivar holds a special place in our hearts. We thank all those who chose to make memories with us, and rest assured we are not finished making memories with you. Much love, Mary & Emily #cultivatewithus"
Calls to Cultivar were not returned.
Cultivar opened in May of 2017 and immediately drew praise for both its food and sustainable practices, which included a hydroponic garden. Chef Mary Dumont, who previously worked at Harvest in Cambridge, took home Eater's 2017 Chef of the Year award, and The Boston Globe's Devra First gave the restaurant two stars in an encouraging review.
The past few weeks have seen a handful of restaurant shutters in Boston, including the impending closure of Durgin-Park and the New Year's Eve demise of L'Espalier, Shepard, and Erbaluce.