Restaurants
The ultimate Boston neighborhood restaurant guide
Eat your way through the city.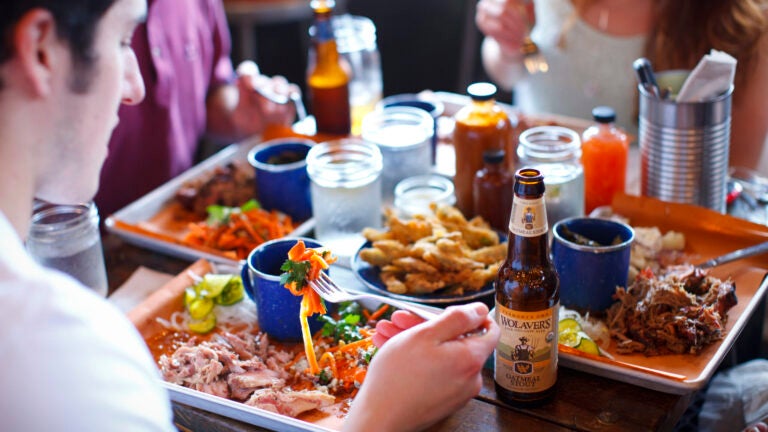 The city of Boston has 23 official neighborhoods, all of which have their own distinct culinary scene. Throw in the cities and towns just outside of Boston's borders with their own thriving restaurants, and even the most dedicated gourmand could spend a lifetime eating their way through the area.
With that in mind, we put together a list of Boston neighborhoods' essential restaurants (and we went a little beyond Boston, too). The spots below are where we recommend you dine wherever you find yourself, from Allston to Eastie, Hyde Park to Somerville.
Allston/Brighton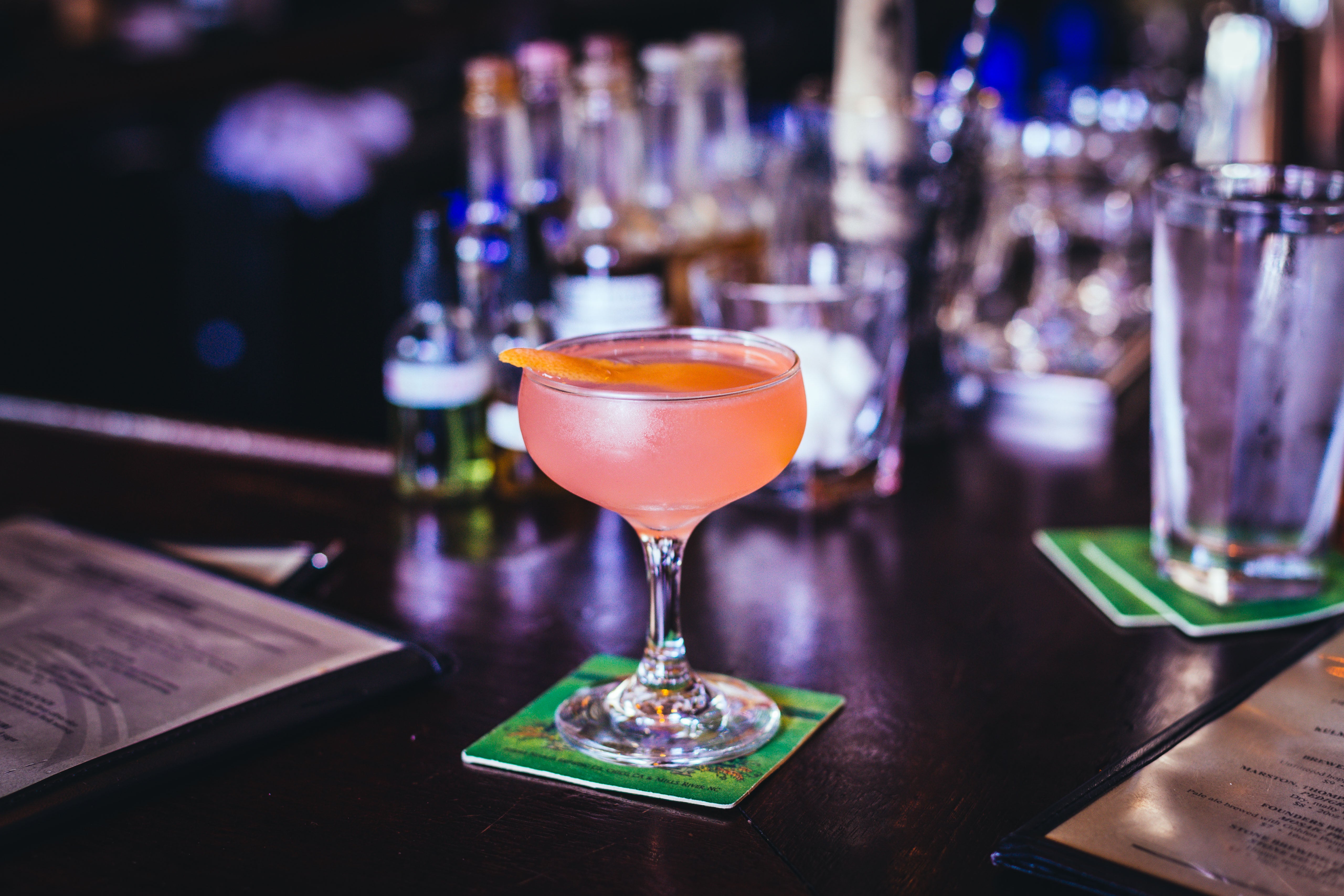 Deep Ellum
Take the beer snob in your life to Deep Ellum; blow them away with the extensive IPA and draft selection. In the warmer months, try to grab a seat with a big group on the tiny patio and pick at the house sausage plate or spice-rubbed chicken wings. If you're hungry at night, Deep Ellum's late-night menu kicks in every day at 11:30 p.m., aka the perfect time for a $6 burger nightcap. (477 Cambridge St.)
Garlic n' Lemons
At this hole in the wall/neighborhood icon of a Middle Eastern restaurant, the chicken shawarma is always perfectly tender, and the spiced version is still mild enough for the faint of heart. Grab a side of creamy baba ghanoush and bright, citrus-filled tabbouleh salad, and you've got one of the best dinners in the area for less than $15. (133 Harvard Ave.)
Shabu-Zen
Bostonians from all over trek out to Allston's Shabu-Zen location (the original is in Chinatown, but the sister spot is just as good) for its hot pot: Tom Yum broth, generous scoops of beef and vegetables, and fresh seafood. It's not all-you-can-eat like many other hot pot places in the city, but prices are reasonable enough that you can still go hungry and leave satisfied. (80 Brighton Ave.)
Back Bay/Bay Village
Bistro du Midi
Executive chef Robert Sisca creates crudo plates so artful, it seems a shame to dig into the delicate balance of light flavors and textures. Locally sourced fish and meats abound on a French bistro-inspired menu, but perhaps one of the most memorable reasons for dining here is the magnificent view of the Public Garden from both the upstairs dining room and more casual downstairs wine bar. (272 Boylston St.)
Eataly Boston
Those seeking the flavors of the Bel Paese need not trek over to the North End any longer — Eataly's restaurants, cafes, and counters (including well-stocked seafood, cheese, wine, and meat markets) provide a smorgasbord from every corner of Italy. Whether it's the wood-fired grill at Terra or La Pizza & La Pasta (which speaks for itself, of course), there's something for everyone at Eataly in the Prudential Center. (800 Boylston St.)
Grill 23 & Bar
Want the quintessential steakhouse experience in a three-decade-plus Boston institution? Filets, porterhouses, and swordfish steaks are all cooked with aplomb at Grill 23. Countless business deals have no doubt been inked over a winning drink list including Death & Taxes: cigar-infused bourbon, peach syrup, lemon juice, and fernet branca. (161 Berkeley St.)
Met Back Bay
It's a worldwide burger journey at the Met, where feasters can pick a city for a blend of toppings that scream Tokyo (wasabi), Paris (brie and fried egg), and Athens (tzatziki, hummus, and feta), and beyond. The cushy booths and brick townhouse façade are a favorite setting among locals and visitors alike. (279 Dartmouth St.)
Oak Long Bar + Kitchen
Far beyond the typical hotel cocktail lounge, Oak Long Bar + Kitchen is a destination in and of itself at the Fairmont Copley Plaza. Grab a tipple with one of the veteran bartenders at the, well, long bar. (138 St. James Ave.)
Saltie Girl
At Saltie Girl, find your seafood fresh, tinned, and smoked. The cocktails to pair these plates with are bright and herbaceous, and can be imbibed at an intimate, beautifully tiled bar. (281 Dartmouth St.)
Hokkaido Ramen Santouka
Ramen portions are huge here, but luckily, the price point is not, making for an ideal meal for college kids or just about anyone looking for a steamy escape from a frigid day. Flavor options are plentiful (including a soy-based vegan broth), but the biggest hit is the signature tonkotsu broth, simmered with pork bones for 20 hours. (66 Hereford St.)
Select Oyster Bar
It's fitting that Select is a fixture on Gloucester Street, with the same name as the city where the freshest of seafood has been plucked from local waters for centuries. That said, this bistro-style oyster bar offers a contemporary, international menu with ceviche and French classics like bouillabaisse. (50 Gloucester St.)
Sonsie
There may be no people-watching spot in Boston more traditionally cited than that by the large picture windows at Sonsie on a Sunday afternoon. Head back further into the buzzy space, however, and you'll find a pizza oven that serves as a warm hearth — this is especially great in winter, when the windows are closed. (327 Newbury St.)
Uni
Small plates equal big flavors at Uni, a contemporary izakaya helmed by chef-partners Ken Oringer and Tony Messina. You'll find Asian-inspired street food, sushi, an extensive sake list, and a late-night menu. True devotees swear by the ramen, available Fridays and Saturdays after 11 p.m. (370A Commonwealth Ave.)
Beacon Hill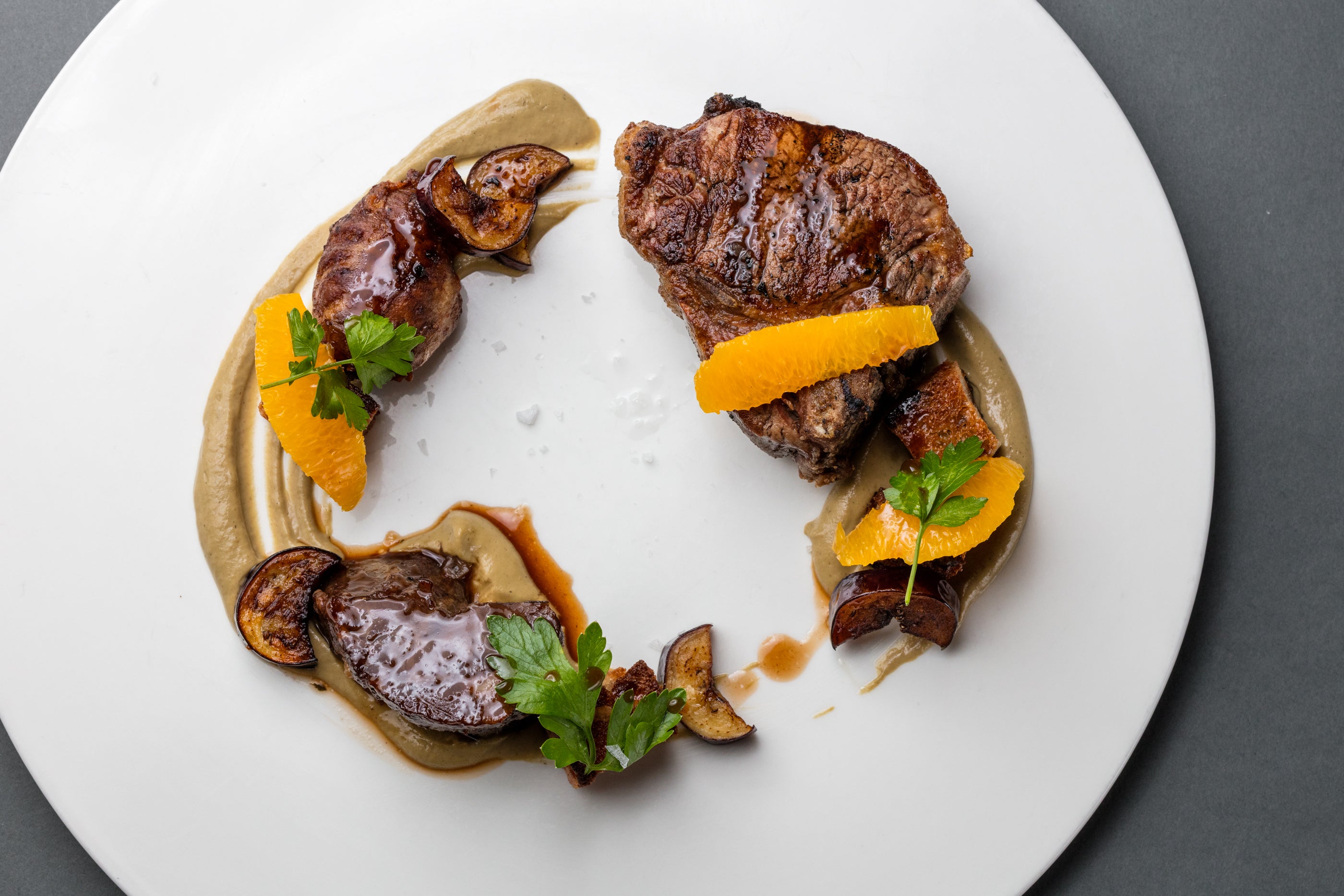 75 Chestnut
Tucked away on a side street amid the beautiful brick townhouses of Beacon Hill, you could almost miss the entrance for 75 Chestnut if you weren't looking for it. The cozy space turns out elevated yet distinctly approachable American classics with a New England bent, from clam chowder to crab cakes to burgers. (75 Chestnut St.)
No. 9 Park
One of Boston's quintessential restaurants is owned by Barbara Lynch, one of the city's culinary trailblazers. At the top of Park Street overlooking the Common, the French- and Italian-inspired food is refined, the setting is elegant, and the service is impeccable. (9 Park St.)
The Paramount
A neighborhood institution since the 1930s, Beacon Hill residents rely on this iconic hole-in-the-wall for breakfast, lunch, and dinner. The varied menu is built on comfort food done well, and has a loyal following for everything from its pancakes to nachos. (44 Charles St.)
Charlestown
Brewer's Fork
Industrial-chic Brewer's Fork is defined by inventively topped wood-fired pizzas on one end of the spectrum and small plates like curry mussels and Korean barbecue short ribs on the other. A thoughtfully sourced selection of craft beers from around the country has cemented its cult-favorite status. (7 Moulton St.)
Figs
Figs has been a Charlestown standby for years, and the proof is in the pizzas. They're thin-crusted, square-ish, smothered in toppings, and reasonably priced for their generous size. (67 Main St.)
Pier 6
Views of the Charlestown Navy Yard and the USS Constitution make Pier 6 tourist gold, but this multilevel, nautically-themed restaurant woos locals too. Its dinner menu reads like a seafood greatest hits list, from Rhode Island-style fried calamari to steamed mussels and crab cake. (1 8th St.)
Chinatown/Leather District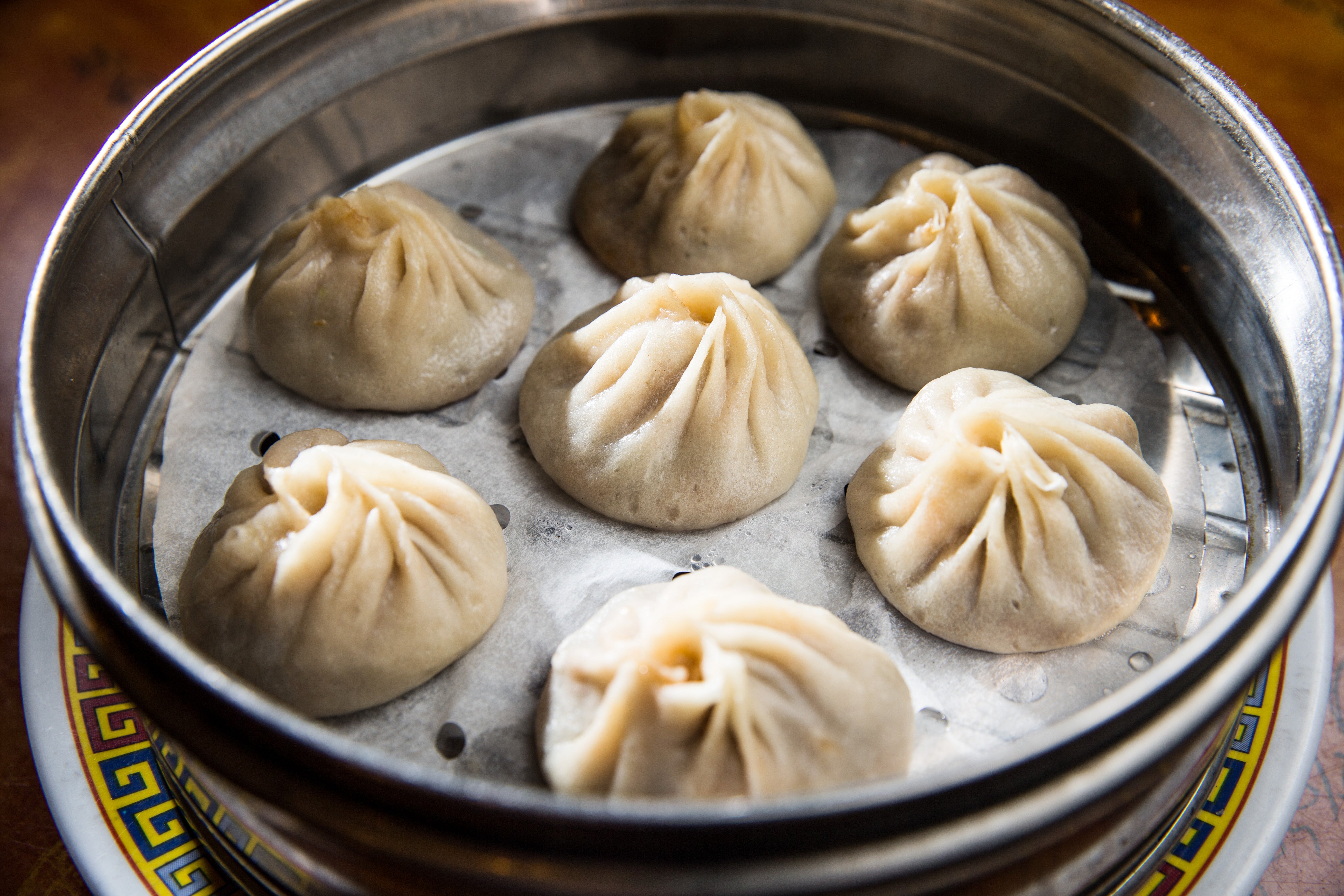 China King
If you want to indulge in China King's famous three-course Peking duck — crispy duck skin served with pancakes, a stir-fry of duck meat, and a soup conjured from what remains of said duck — you need to call a day in advance to request it. Twenty-four hours may feel like a long wait, but it will be worth it. (60 Beach St.)
China Pearl
China Pearl's sign is a Tyler Street landmark, but its second-floor dining room is hidden from street view. Once you ascend those stairs, you'll find an old-school, lantern-and-dragon filled dining room straight out of a Hollywood set. The weekends draw a big crowd for dim sum, which can be accessed via the menu, a rolling cart, or a table of hot-and-ready classics. (9 Tyler St.)
Gourmet Dumpling House
Low on frills and high on quality, this is Boston's temple of the soup dumpling. (But the rest of the menu shouldn't go unordered!) The restaurant is open until 1 a.m. and still almost always has a line out the door, which should tell you everything you need to know. (52 Beach St.)
Hei La Moon
This is the spot for a true dim sum experience: Steaming stacks of bamboo-sheathed snacks roll past your table, enticing you to try a little bit of everything. (88 Beach St.)
Shōjō
Beneath the neon glow of constant Asian cinematics on the television behind the bar, diners feast on innovative, modernized Asian dishes of fried eggplant baos and kung pao chicken sandwiches, and sip on concoctions composed of Japanese spirits. Dishes change with the seasons and are made for sharing, so it's best to bring along friends. (9A Tyler St.)
Dorchester/Mid-Dorchester
Ánh Hồng
You'd have a hard time not finding incredible Vietnamese food in Field's Corner, but humble Ánh Hồng deserves special credit. Essentials like pho and bun hit the spot. The Bò 7 món (beef seven ways) might be the city's most affordable multi-course experience, priced at $37.95 for two. (291 Adams St.)
Ashmont Grill
Wood-grilled steaks and pork chops, fried Brussels sprouts, and "trainwreck fries" doused in jack cheese, bacon, and sour cream — Ashmont Grill in far-South Dorchester is American food at its comforting best. A leafy patio has made it one of the nicest spots in the neighborhood for outdoor dining. (555 Talbot Ave.)
dbar
Restaurant-cum-nightclub dbar has managed to be both a comfort food-serving favorite and a hub of the local gay scene. It also launched the career of chef Chris Coombs (now of Boston Chops and Deuxave), whose touch remains on the menu in the form of stick-to-your-ribs favorites like veal bolognese and brick chicken. (1236 Dorchester Ave.)
Downtown
Boston Public Market
Take one part year-round farmers market and one part fast-casual food court, and you've got Boston Public Market, which celebrated its third anniversary at Hanover Street earlier this year. Highlighting a favorite dish is futile, as you could easily visit a dozen times and not eat the same thing twice. (100 Hanover St.)
Cultivar
A relative newcomer to the downtown area, chef-owner Mary Dumont's spot is plant-heavy, both through the menu and the botanical decor. There's even an on-site hydroponic garden. With an emphasis on fresh, locally grown ingredients, be sure to ask what's blossoming anytime you dine. (1 Court St.) [Update: Cultivar announced on Jan. 9 that it was closing.]
Explorateur
Built on the ground floor of the Grand Lodge of Masons, Explorateur's expansive interior gives off an impressive vibe. It's a place for many things, whether that's wowing a first date over coffee and avocado toast or meeting a friend for drinks at the bar. (186 Tremont St.)
James Hook and Co.
This no-frills lobster joint on the corner of Northern Avenue and practically everywhere draws a bustling crowd of downtown office denizens and first-time tourists. Don't make a rookie mistake, though: Skip the regular lobster roll and go for the large. (15-17 Northern Ave.)
JM Curley
As a favorite after-work spot for the downtown crowd, JM Curley is for big groups that don't mind a bit of a noisy atmosphere. If you're sitting down, definitely order the burger, topped with a mix of griddled onions, cheddar, pickles, and the restaurant's own blend of Russian dressing. (21 Temple Place)
Haley.Henry
Haley Fortier's wine bar is an intimate, sweet space that has depth in all the right places: thoughtfully sourced bottles, an eclectic playlist, a globally-inspired menu, and a lot of tinned fish from the Iberian Peninsula. It's tucked away on a side street, and it's the most legitimate excuse for a siesta this city has to offer. (45 Province St.)
Marliave
In a neighborhood brimming with history, Marliave stands out among the oldest of the city's restaurants, originally opened by Parisian Henry Marliave in 1885. You'll find classics like escargot and beef Wellington on the dinner menu, and a faster-service espresso bar also offering paninis, sandwiches, and more during the day. (10 Bosworth St.)
O Ya
Omakase loosely translates to "I'll leave it up to you," meaning the chef gets to experiment and shine. Contemporary Japanese restaurant O Ya's grand omakase tasting menu is the stuff of legends around these parts. The price tag — $285 plus $150 for a beverage pairing — maintains that elite feeling. (9 East St.)
Villa Mexico Cafe
Once a hidden gem located in a Beacon Hill gas station, Villa Mexico has since moved to the heart of the Financial District. What hasn't changed are the grilled burritos, the crispy tostadas, and the lunchtime favorite Taco Tuesdays, when you can get three fully loaded tacos for the price of two. (121 Water St.)
Yvonne's
Located in a side alley between the Common and Downtown Crossing, this modern supper club makes you feel like the coolest person around just by walking through the doors. If you can stop gawking at the Instagram-worthy atmosphere for a second, order the octopus for an especially delicious snack. (2 Winter Place)
East Boston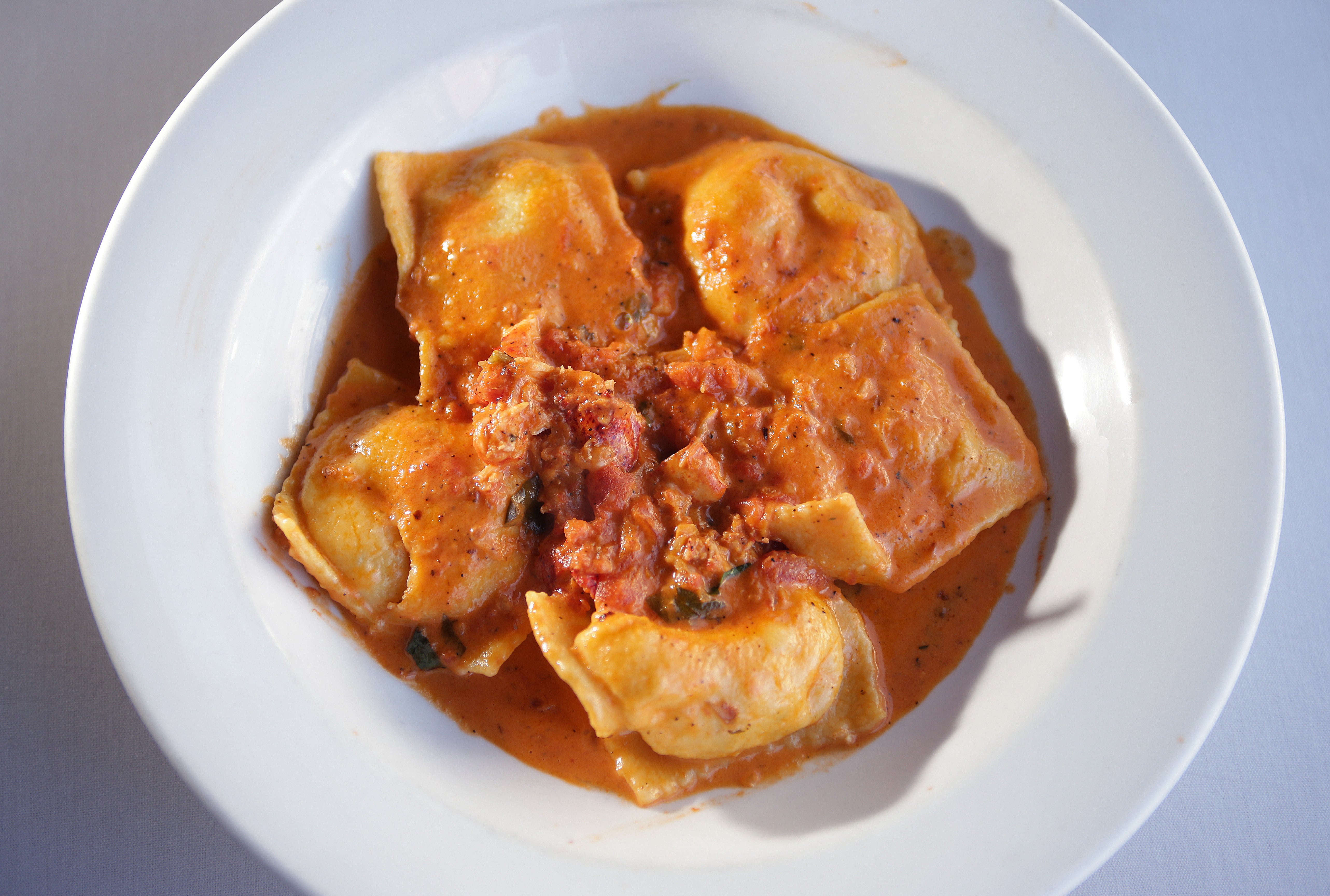 Rino's Place
Red-sauce Italian par excellence is served in Rino's folksy dining room via plates of generously sized (and priced) ravioli, shrimp scampi, and chicken parmigiana. But this moderately sized, Guy Fieri-anointed Italian-American favorite can be devilishly hard to get into. Reservations are only accepted for parties of six or more — otherwise, prepare to wait. (258 Saratoga St.)
Santarpio's
Salty service and inexpensive, gloriously cheesy pies mark this East Boston institution. Even if you haven't sat at a well-worn booth within its spartan interior, you've likely seen the iconic sign that announces its presence. (111 Chelsea St.)
Taqueria Jalisco
Tiny Taqueria Jalisco has become a favorite in a neighborhood filled with inexpensive Mexican and Central American fare. Its already succulent, flavor-filled tacos are served with a threesome of bright salsas based on tomato, tomatillo, and avocado-jalapeño for even more flavor. (291 Bennington St.)
Fenway/Kenmore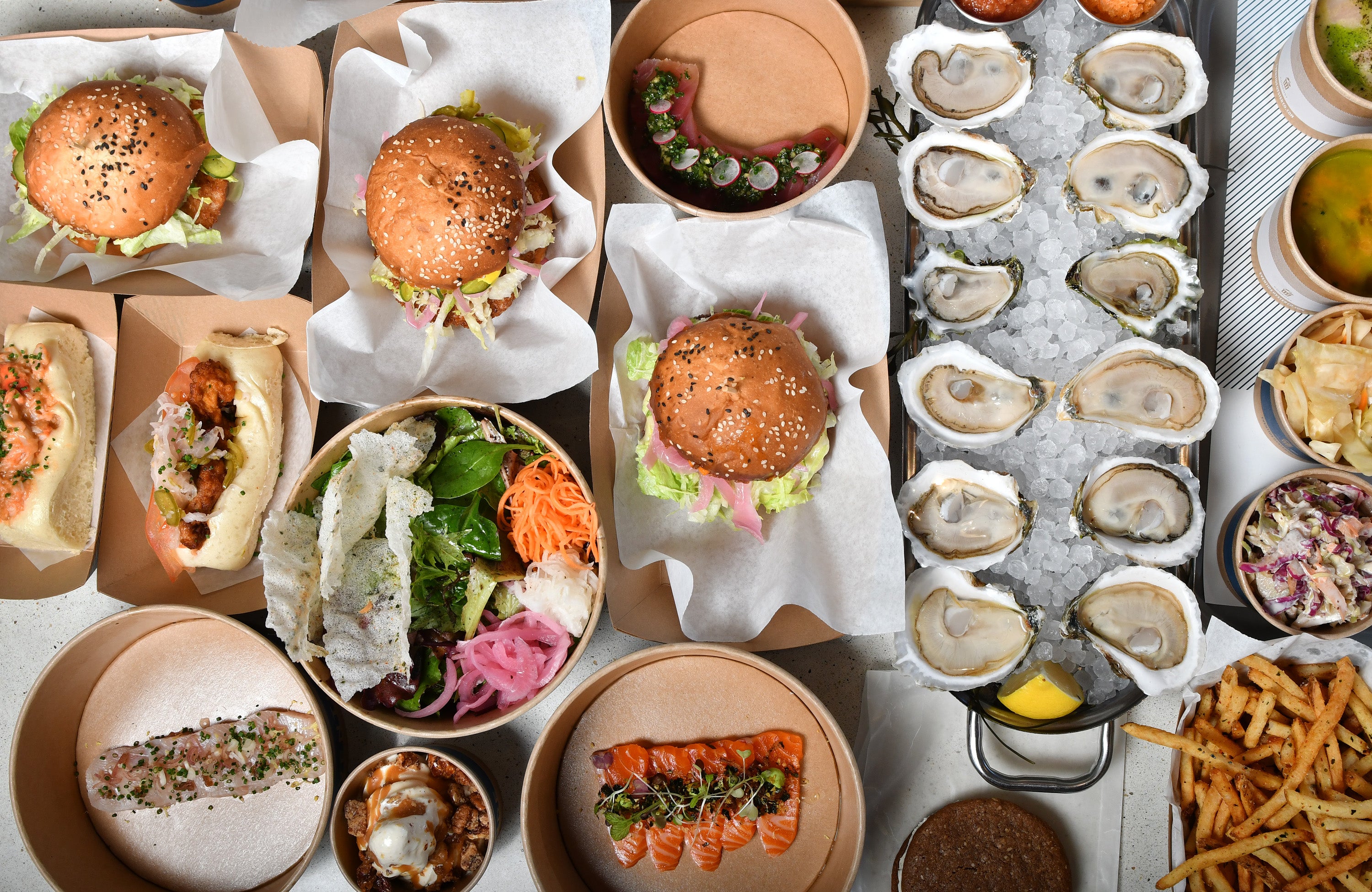 Cheeky Monkey Brewing Co.
So many watering holes near Fenway Park are sticky and crowded. Cheeky Monkey gets busy, but probably because of its hip space loaded with billiards, ping-pong, and shuffleboard; its surprisingly good street food-style plates; and house-brewed beers. (3 Lansdowne St.)
Eastern Standard
This sophisticated brasserie with a strong bar program is always a good choice. Devra First put it this way in The Boston Globe a few years back: "Eastern Standard is a perfect restaurant. Eastern Standard is not a four-star restaurant. So often stars are beside the point." (528 Commonwealth Ave.)
El Pelón Taqueria
Save yourself the headache of finding dinner on Lansdowne Street before a Red Sox game and hike a few blocks over to this Mexican spot. Be sure to order your burrito with fried plantains if you want to kick your sweet and savory game up a notch. (92 Peterborough St.)
Eventide Fenway
Expectations were high when Portland's award-winning Eventide Oyster Co. announced at the end of 2016 that it would be opening its first-ever outpost in Boston. The fast-casual version has lived up, serving an even bigger edition of its famous brown butter lobster roll, fresh crudos and oysters, and snacks like nori-dusted potato chips and brown butter soft serve. (1321 Boylston St.)
Hojoko
When you walk into Hojoko inside the retro Verb Hotel, you're transported to a place that feels like a funky, underground izakaya — and definitely nowhere near Boston. Try the shrimp toast, with Japanese milk bread, kabayaki, truffle kewpie, and lemon, and the Funky Chicken Ramen, with 48-hour broth, soy egg, menma, and robata-grilled koji chicken. (1271 Boylston St.)
Island Creek Oyster Bar
You can order a few namesake bivalves, but the raw bar list extends far beyond the Duxbury farm that started it all — as does the seafood-filled dinner menu. This sleek spot books up quickly, so be sure to make a reservation in advance. (500 Commonwealth Ave.)
Mei Mei
The Double Awesome (two runny eggs, Vermont cheddar cheese, and pesto sandwiched between two scallion pancakes) is the main attraction, but every item on chef Irene Li's carefully calibrated menu is a fun, original take on Chinese-American cuisine. (506 Park Drive)
Saloniki
James Beard Award winner Jody Adams is the chef and one of the co-founders behind this "tribute to the humble Greek sandwich shop." Fenway is a sea of fast-casual restaurants, but Saloniki stands out for its freshness and, particularly, its pita. This is the original location of three. (4 Kilmarnock St.)
Sweet Cheeks
At Tiffani Faison's barbecue destination, you can sauce up plates of pulled chicken and brisket and top them off with scoops of mac 'n cheese and farm salad. The biggest challenge is not filling up on the famous flaky biscuits and honey butter before your main meal arrives. (1381 Boylston St.)
Tiger Mama
One particular block of Boylston Street in Fenway became bona fide Faison turf when the acclaimed chef and restaurateur followed up Sweet Cheeks with this hot spot that serves up shareable Southeast Asian dishes. You'll know you've arrived by the disco ball elephant in the entryway. (1363 Boylston St.)
Hyde Park
Antonio's Bacaro
A Venetian bacaro filled with Northern Italian dishes like mushroom risotto and grilled swordfish, plus wine, Antonio's is one of the newer additions to Cleary Square and nearby Logan Square. The people behind the place, which was a big hit right off the bat when it opened a few years ago, are also part of the team behind Sophia's Grotto in Roslindale Village. (5 Fairmount Ave.)
The Fairmount Grille
This charming two-story neighborhood restaurant boasts a fireplace with a large, old-fashioned clock above it and a winding staircase that leads to a quiet dining area. American classics are the name of the game, including clam chowder, steak tips, and macaroni and cheese. (81 Fairmount Ave.)
ZAZ Restaurant
This eclectic cafe in Cleary Square offers a mix of New American and Caribbean fare for both dining in and takeout. Choose from such items as a crispy fish sandwich, a jerk salmon wrap, a turkey burger, and breakfast items all day long. (1238 River St.)
Jamaica Plain
Chilacates
The two JP Chilacates have earned a dedicated following for their authentic takes on Mexican street food, ranging from tacos with freshly made tortillas to salsa verde-smothered enchiladas. A brunch menu offers chilaquiles, egg-ham-and-cheese quesadillas, and huevos divorciados (tostadas topped with fried eggs and salsas). (224 Amory St.; 658 Centre St.)
Ten Tables
The intimately sized Ten Tables, where pasta and cured meat are made in-house, fuses a farm-to-table ethos with the laid-back feel of a neighborhood favorite. Order a la carte, or spring for the four-course chef's whim tasting menu, available in omnivorous and vegetarian iterations. (597 Centre St.)
Tres Gatos
Tres Gatos manages to be a neighborhood record store, book store, and tapas restaurant all at once. That third identity is marked by classic dishes like tortilla Española, Valenciana-style paella, and the fan-favorite: churros served with chocolate sauce. (470 Centre St.)
Mattapan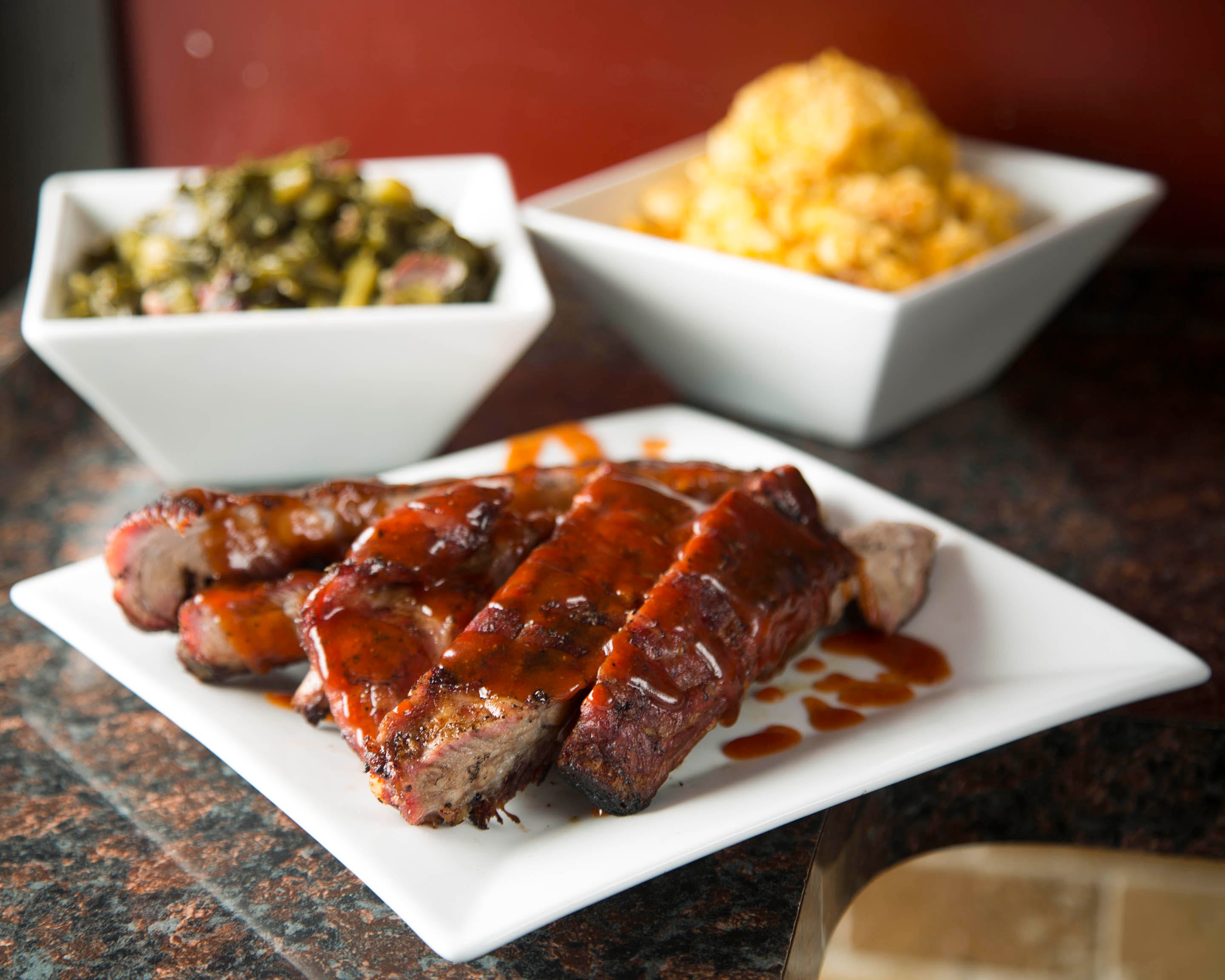 Ali's Roti Restaurant
Where Morton Street meets Blue Hill Avenue, you'll find Ali's, where the dishes combine the flavors of Trinidad and India, and curry options are front and center. While there are several Caribbean and roti spots in the neighborhood, this one stands out for its high-quality food and very large portions. (1188 Blue Hill Ave.)
Pit Stop Barbecue
Some of Boston's best barbecue options are hidden away far from the heart of the city. One such spot is the easy-to-miss-if-you-aren't-looking-for-it Pit Stop. But don't miss it. Head up to its counter for chopped pork, sausage, brisket, whole chicken, and pork and beef ribs, along with mac and cheese and cornbread. (888A Morton St.)
Simco's
In a city that isn't exactly known for its hot dog stands, Simco's has filled a niche for more than 80 years, offering foot-long dogs to those from Mattapan, and to other Bostonians in the know. The old-school walk-up spot also serves fried clams, burgers, and pizza, but the hot dogs are the thing. (1509 Blue Hill Ave.)
Mission Hill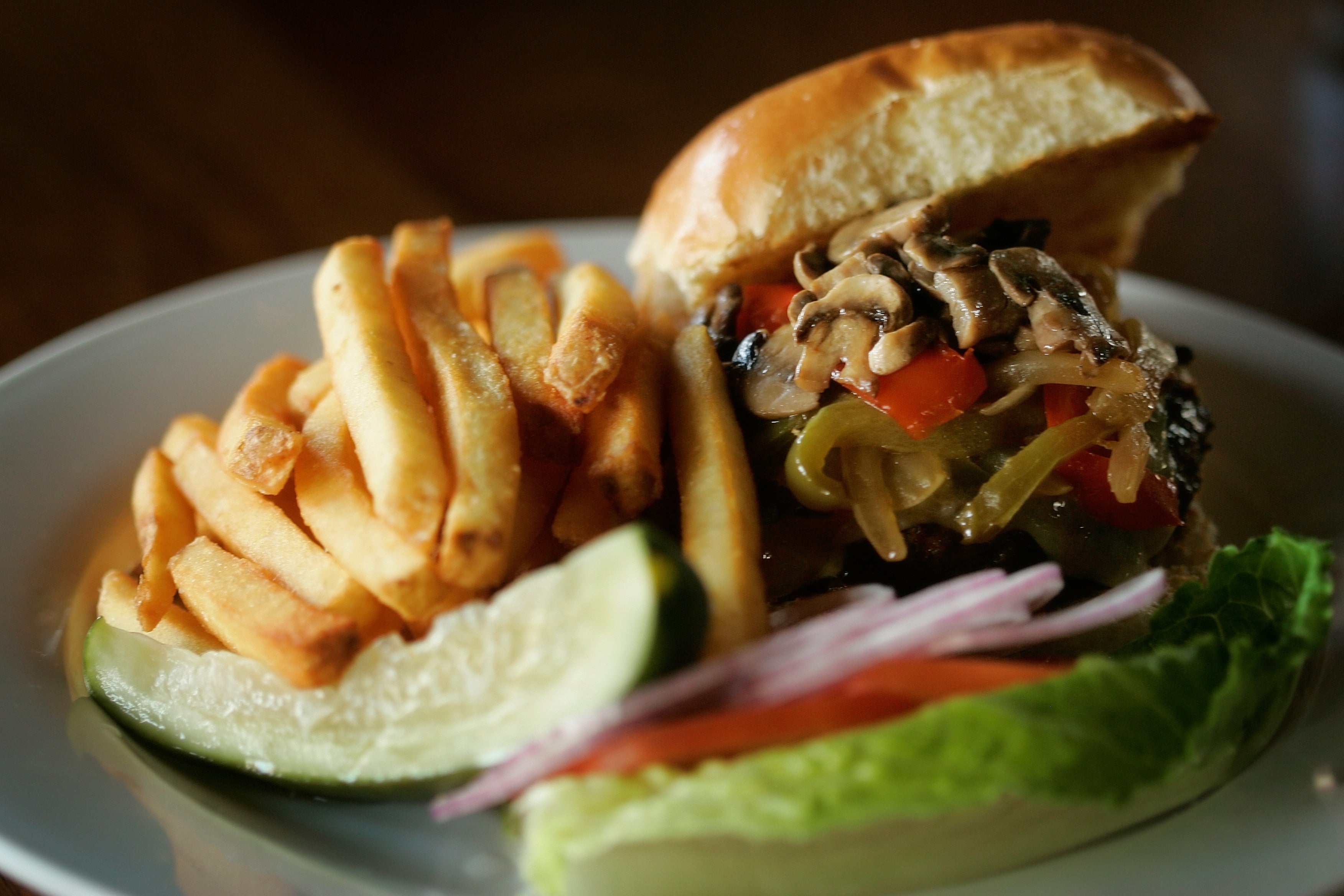 Flann O'Brien's
Between the fireplace and stone walls, the murals of Irish writers (Flann O'Brien was the pen name of Irish novelist Brian O'Nolan), and a menu of curry fries, fish and chips, and a BLT with Irish bacon, this laid-back pub feels like it wouldn't be out of place in Galway or Cork. (1619 Tremont St.)
The Mission Bar and Grill
Consider this neighborhood favorite a secret find of sorts, despite its location in the heart of Brigham Circle. It features satisfying takes on comfort food, including Bavarian pretzels, house-made hummus, steak tips, fish and chips, and bolognese. (724 Huntington Ave.)
Penguin Pizza
It's tough to say no to pizza and beer, and bustling Penguin Pizza does both well. Popular among college students, medical workers, and locals alike, the Brigham Circle eatery dishes out thin-crust pies like a margherita and a fig jam and prosciutto that patrons can wash down with any number of top craft brews. (735 Huntington Ave.)
North End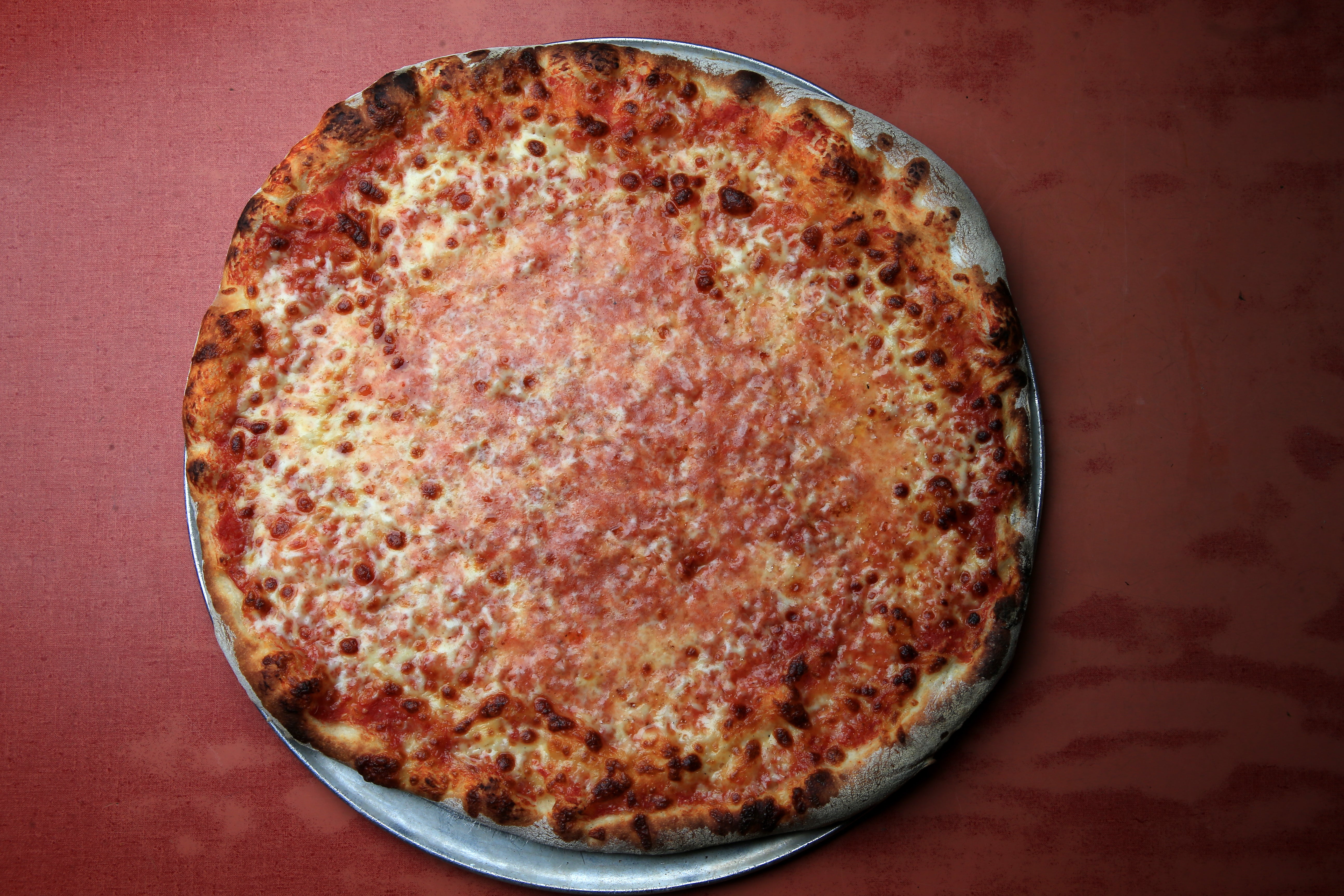 Bova's Bakery
Boston in general and the North End in particular aren't known for late-night grub, which makes Bova's 24-hour operating time all the more remarkable. But that's not to say this family-owned bakery is good for boozy 3 a.m. cannoli runs alone. Its bevy of fresh-baked breads, cakes, cookies, sandwiches, and Sicilian pizza deserve to be enjoyed at all hours. (134 Salem St.)
The Daily Catch
The original North End location of The Daily Catch has been cooking up simple Sicilian-style seafood dishes with pasta since 1973. The tiny one-room restaurant has an open kitchen and barely enough space for its 20 seats, which can lead to impressive lines on evenings and weekends. The homemade squid ink pasta makes a great starting choice. (323 Hanover St.)
Galleria Umberto
Show up early, and bring cash. This mom-and-pop pizza establishment closes by 2:30 p.m., doesn't take credit cards, and offers little in the way of ambience. But the trek is worth it for the gooey, just-burnt-enough Sicilian slices, served on paper plates and priced for a different decade. (289 Hanover St.)
Neptune Oyster
The small size, no-reservations policy, and legendary Maine lobster roll make the seats at little Neptune Oyster some of the hardest to snag in the neighborhood. Try to get there early and put your name in, then take in the rest of the neighborhood during the hour or more you'll likely have to wait. (63 Salem St.)
Regina Pizzeria
The founding location of this local pizza chain has been baking thick, gloriously greasy slices since 1926. The enormous menu covers nearly every topping you could imagine, and a range of inexpensively priced wines and beers provide plenty of options for washing it all down. (11½ Thacher St.)
Roslindale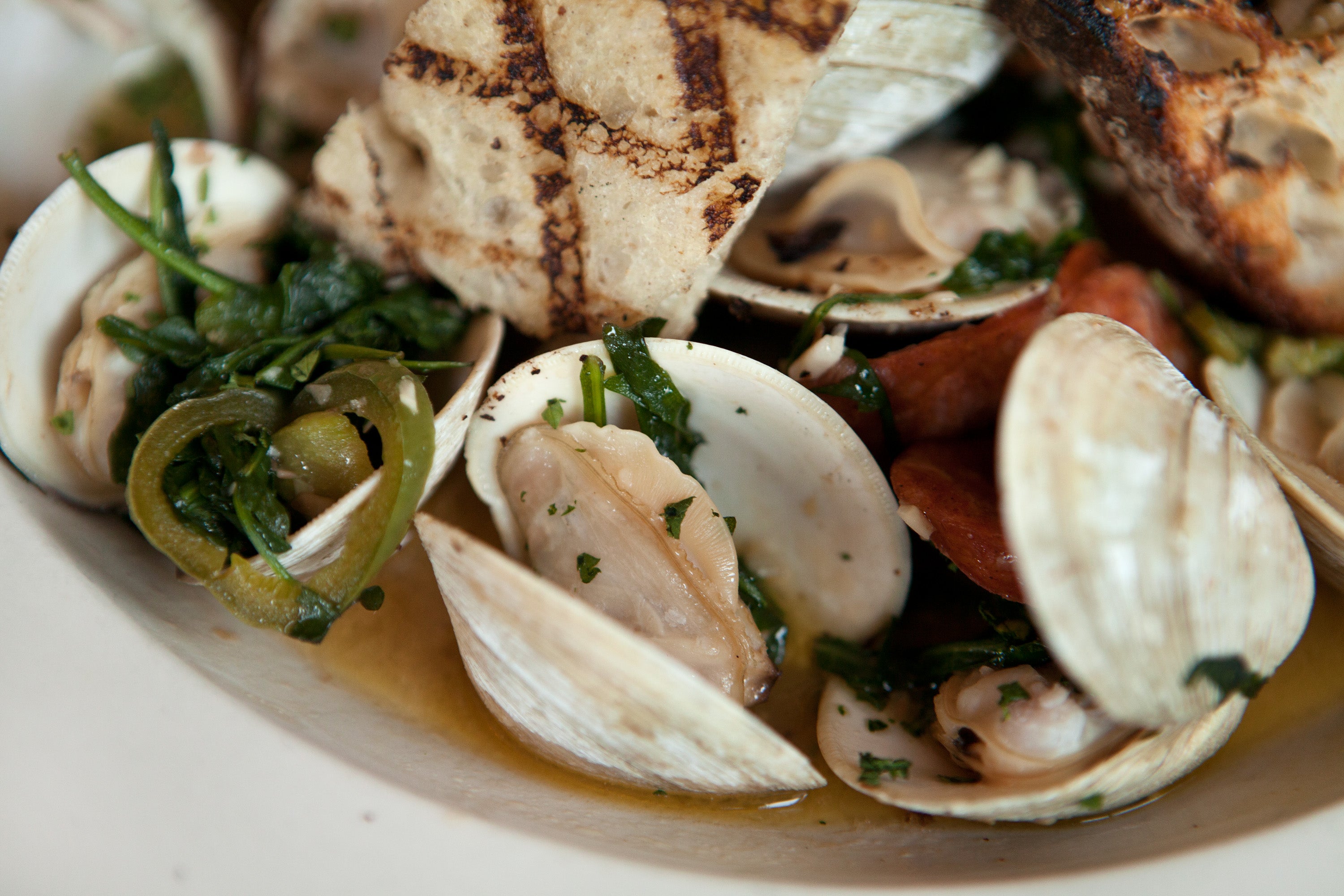 Delfino
This homey little trattoria offers friendly service and scratch-made Italian dishes. While it's mainly a neighborhood go-to, it should be considered an alternative to some of the better dining spots in the North End. (754 South St.)
Pleasant Cafe
Pizza is a big seller at the old-timey, Italian-American Pleasant Cafe near where Roslindale and West Roxbury meet, but there are also plenty of chicken, beef, seafood, and pasta dishes. The drink menu is like a guidebook of old-fashioned cocktails that you don't often see anymore. (4515 Washington St.)
Sophia's Grotto
Housed in a private-feeling courtyard shared by two other restaurants in Roslindale Village, Sophia's Grotto is a solid option year-round, as its lovely outdoor dining area is nearly outdone by its romantic interior complete with exposed brick and earthy colors. Besides Italian, Sophia's has other types of Mediterranean fare, including a rich and savory paella. (22R Birch St.)
Roxbury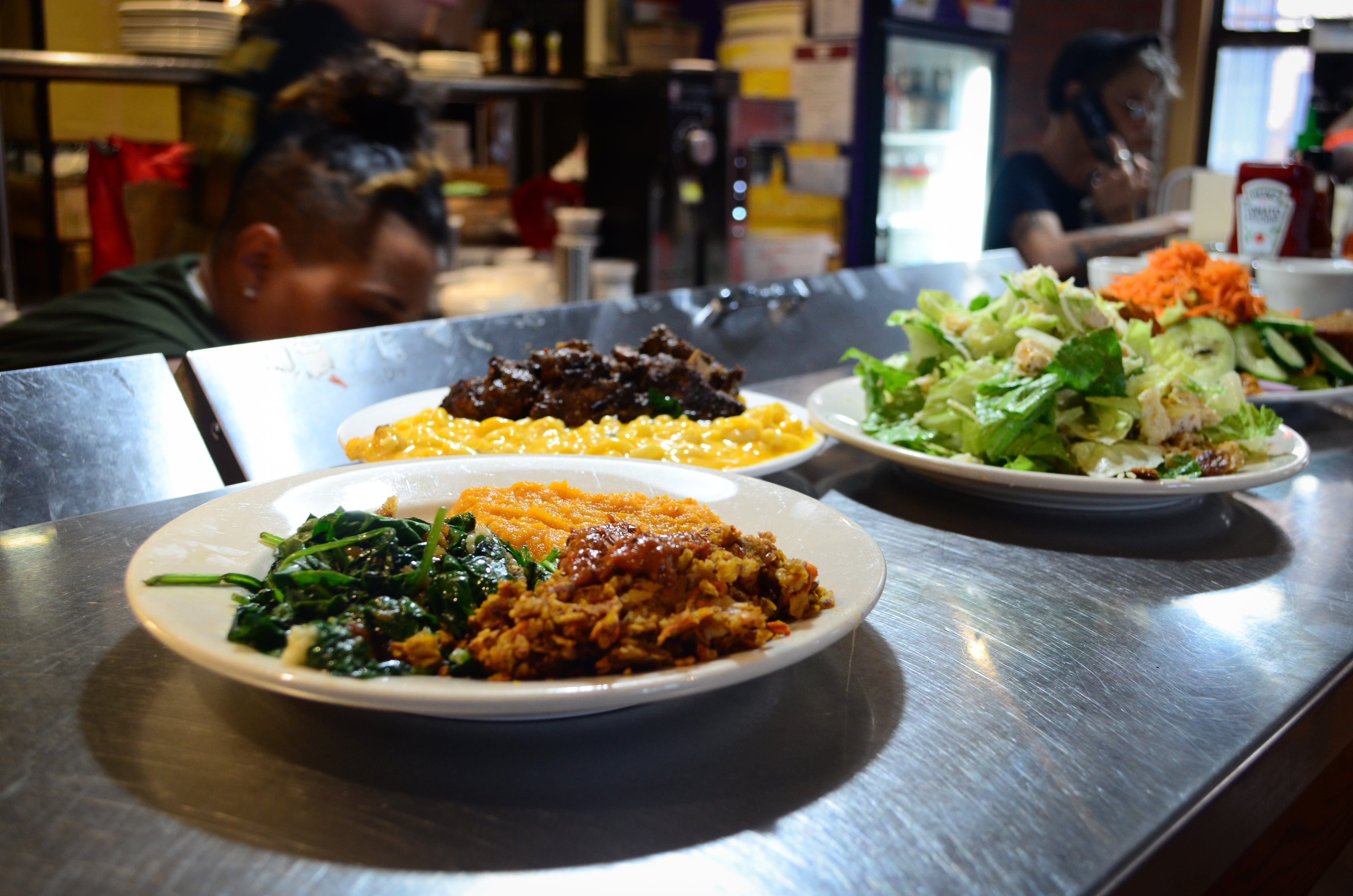 Haley House Bakery Café
This Dudley Square spot offers works to those returning home from incarceration through its Transitional Employment Program. Munch on scones, salads, and sandwiches at a rustic, lively cafe that's part of a nonprofit organization dedicated to helping the local community. (12 Dade St.)
Merengue
Blue Hill Avenue has an endless array of Caribbean restaurants; one of the better ones for sit-down dining is this bright and cheery place a bit west of Upham's Corner. The focus is on Dominican fare, with such items as green plantains, cassava turnovers with cheese, breaded steak, fried pork, steamed red snapper, and milk cake. (160 Blue Hill Ave.)
Slade's Bar and Grill
A near-legendary spot that many outside of Boston don't seem to know about, this favorite for cocktails and live music was once owned by Celtics great Bill Russell. A menu of soul food includes fried catfish nuggets, deep-fried chicken livers, spicy oxtails, pork chops, and so much more. (958 Tremont St.)
Seaport/Fort Point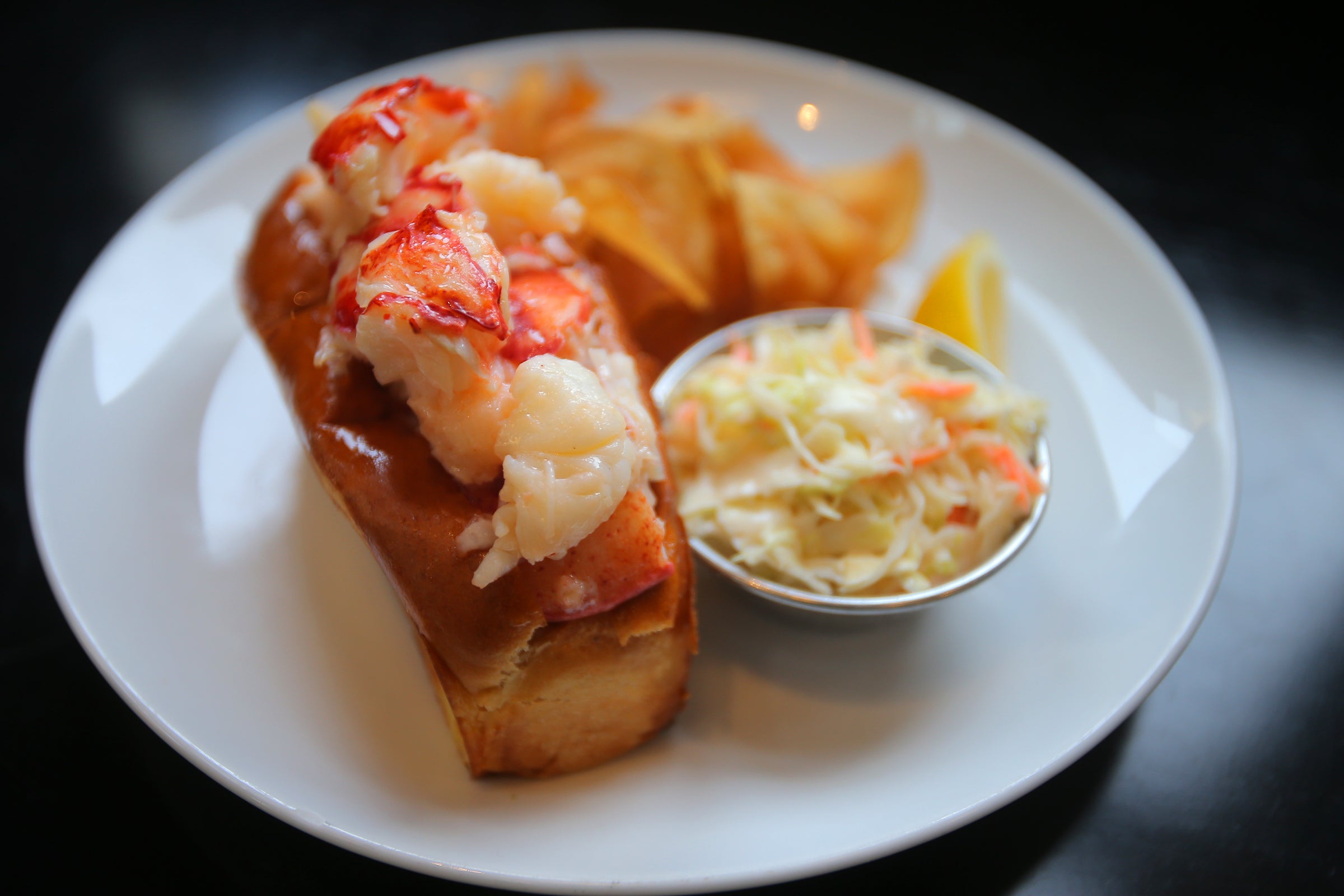 The Barking Crab
This year-round waterfront watering hole is a Boston mainstay, with picnic tables, paper napkins, and bibs quite necessary for cracking open a lobster or two. And you're bound to make new friends while munching on New England seafood classics — those long communal tables are often shared between parties. (88 Sleeper St.)
Chickadee
Chickadee opened within the Seaport's Innovation and Design Building in the summer of 2018, and serves creative Mediterranean-inspired dishes with a New England twist. Try squid ink fusilli or roasted porchetta, and don't skip out on the bird-themed cocktails — start with the fun and tequila-based Parakeet Invasion. (21 Drydock Ave.)
City Tap
More than 50 craft beers on draft await at City Tap, including both local and hard-to-find international brews, alongside kombucha. The outdoor patio is a hit during the summer. In the winter, the pours pair perfectly with a comfort food-filled menu. Think: fried chicken sandwich, pork shank fajitas, and brick-oven pizzas. (10 Boston Wharf Road)
Drink
Tell the talented barkeeps whether you prefer herbal, sweet, or citrus, and they'll whip up something from behind the industrial-chic wooden bar, all the while conversing with whomever's lucky enough to score a seat in the first-come, first-served space. Save room for the Colorado wagyu burger. (348 Congress St.)
Legal Harborside
Bust out of work early on Friday if you want to grab a spot at this rooftop bar — Legal's coveted third-floor promenade deck is a four-season lounge with a retractable glass roof and walls. Or try the other floors of this 20,000-square-foot flagship property for elevated seafood on the second level and a more casual menu and oyster market on the first. (270 Northern Ave.)
Lucky's Lounge
The original spot for late-night fun in Fort Point, Lucky's still often has a line snaking down the sidewalk. Expect dim lighting, red leather booths, chairs a la Vegas in the '50s, and Rat Pack photos in every corner. Comfort foods like burgers and meatloaf pair well with beers on draft or the dive bar's classic cocktails like the gin-and-lemon-tinged Seaport Sling. (355 Congress St.)
Menton
Parisian gnocchi with truffles and foie gras mousse have made their way onto the chef's whim and a la carte menus. It's easy to taste why this restaurant was named among Bon Appétit's and Esquire's best new restaurants when it opened in 2010, and also earned a James Beard Foundation Award nomination for Best New Restaurant. (354 Congress St.)
No Name Restaurant
Its moniker may throw off visitors, but No Name's address at Fish Pier makes the menu clear. Broiled lobster and seafood chowder are the signature staples, recipes that haven't changed in more than four decades despite the rapid development of the surrounding area. (15 1/2 Fish Pier East)
Row 34
Mouthwatering dishes like roasted monkfish and one of the city's best lobster rolls make it easy to potentially overlook Row 34's extensive wine and beer program, but that would be a true dining mistake. Belly up to the sleek wraparound bar for some fine entertainment in the form of oyster shucking and craft draft pours. (383 Congress St.)
Yankee Lobster Co.
At Yankee Lobster, a family-run restaurant and market that opened as Commercial Lobster in 1950, get in line early to grab one of only a few tables and belly up for freshly caught fried clams, fish and chips, a lobster roll, hearty seafood stew, or a blackened tuna sandwich. Guy Fieri prefers the lobster mac 'n' cheese and cod cakes. (300 Northern Ave.)
South Boston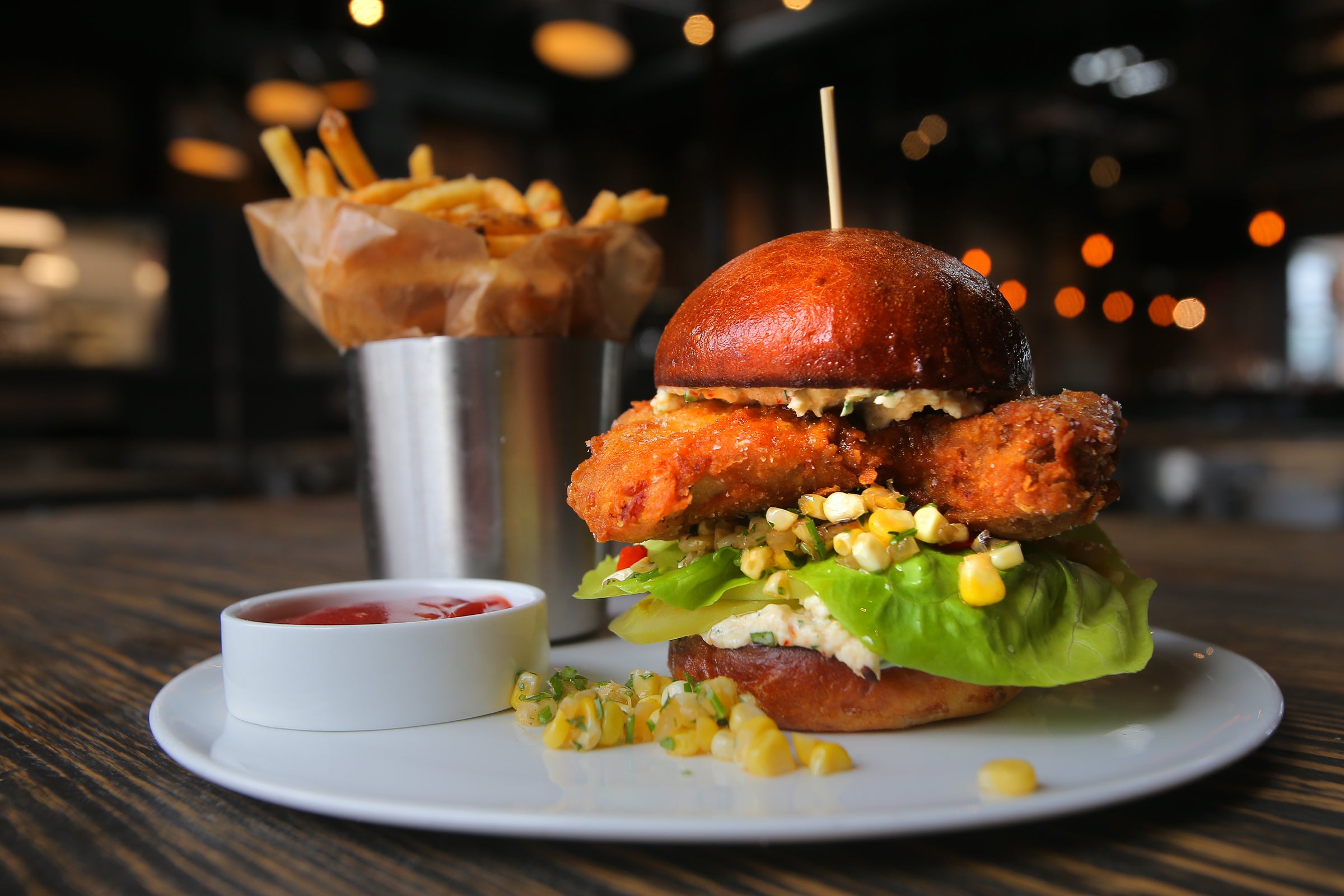 Coppersmith
With an 88-seat dining room, a 75-seat bar area, a coffee shop open in the morning hours, a roof deck, and a ground-level patio, Coppersmith has something for every taste and time of day. It's no wonder the bar has transformed the neighborhood since opening in 2015. (40 W. 3rd St.)
Lincoln Tavern and Restaurant
Lincoln has been so successful with its brunch program (recently named the best in Boston by Boston magazine) that it offers a brunch menu every day of the week. If you've never ordered a Lincoln breakfast pizza on a random weekday, get on it. (425 W. Broadway)
Local 149
With a name that evokes the labor unions that once gave Southie its working-class reputation, Local 149 dishes out new American fare to customers with collars of every color. In the neighborhood's crowded brunch scene, its waffle dishes (specifically the Fruity Pebble Waffle Sliders and the traditional chicken and waffles) hold their own. (149 P. St.)
Loco Taqueria and Oyster Bar
A stone's throw away from its sibling restaurant Lincoln, Loco brings a similarly buzzy energy, drawing rambunctious after-work crowds with its tacos, raw bar, and extensive tequila menu. (412 W. Broadway)
Sullivan's
This seasonal Castle Island food stand is a warm-weather tradition, with hundreds of people lining up for hot dogs, lobster rolls, and crinkle-cut fries on opening day each year. (2080 William J. Day Blvd.)
South End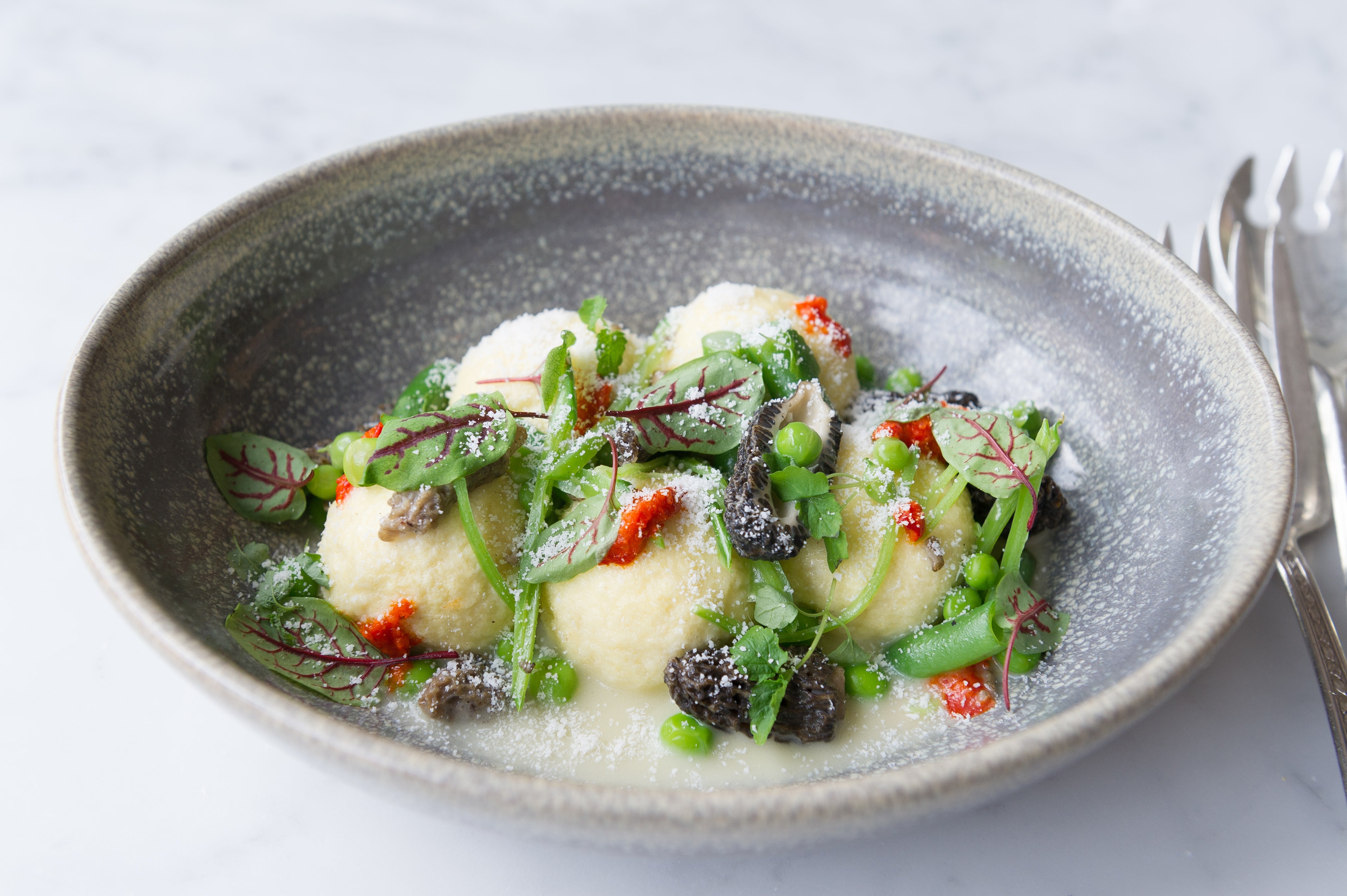 B&G Oysters
Barbara Lynch's interpretation of the New England oyster bar has all the classics you'd expect, from clam chowder to fried clams to a Maine lobster roll, plus a raw bar with ceviche and caviar. In the summertime, B&G's walled backyard patio is one of the city's best backdrops for outdoor dining. (550 Tremont St.)
Bar Mezzana
Bar Mezzana leaves the red sauce and meatballs behind, opting for a lighter, fresher cuisine inspired by the Italian coastline. A daily changing selection of crudos sets the mood, while richly garnished crostini and handmade pastas satisfy the appetite. (360 Harrison Ave.)
The Beehive
Red drapes, exposed brick, white tablecloths, and a live music stage — restaurant/music venue The Beehive goes all in on Bohemian charm and features frequent musical acts ranging from jazz to funk to soul. Amid all that noise, food is not forgotten, with a handful of international influences. (541 Tremont St.)
The Butcher Shop
Located directly across from its sister restaurant, B&G Oysters, The Butcher Shop is the carnivore's idea of a wine bar. The menu is heavy on charcuterie, beef cuts, and hearty dishes like tagliatelle Bolognese. (552 Tremont St.)
Mida
Featuring a slick space and a tightly focused menu, Mida brings a modern energy to Italian cooking and takes inspiration from across the boot. Lest you think Mida takes itself too seriously, it dishes out the most infamous of all Italian-American restaurant traditions: all-you-can-eat-pasta, with salad and bread, for $35 each Monday. (782 Tremont St.)
Myers + Chang
Myers + Chang's freewheeling take on Pan-Asian cuisine means it serves tea-smoked pork ribs next to Indonesian fried rice and pork chive dumplings. The small-plate format encourages sharing, helping diners to make the most of the flavorful and wildly diverse influences. (1145 Washington St.)
Picco
Picco's outdoor seating on Tremont Street is the best advertisement for its pizza, which ranges from the traditional margherita to more original fare like the mushroom conserva and brie pizza with caramelized onions and arugula. Pastas and tacos are also on hand to satisfy other appetites, and a dozen homemade ice creams fulfill dessert cravings. (513 Tremont St.)
Shore Leave
Descend underground to a tropical paradise at Shore Leave, a South End tiki bar and restaurant from the team behind Bar Mezzana. First-timers should try the namesake Shore Leave cocktail with rum, passionfruit, and lime, along with Pan-Asian bites like Filipino barbecue ribs and pork belly bao. (11 William E. Mullins Way)
SRV
At this "bacaro," or Venetian-style wine bar, the menu is composed of cicchetti (small bites) like pork and beef meatball with tomato and Parmigiano-Reggiano, plus small plates like cauliflower con crema. Entrees are made up exclusively of homemade pastas and decadent risottos. (569 Columbus Ave.)
Toro
This tapas restaurant from Jamie Bissonnette and Ken Oringer executes simple Spanish staples like tortilla Española flawlessly, and its more ambitious fare like foie gras a la plancha continues to draw crowds. Those with larger appetites (and 30 minutes to spare) can splurge on one of the legendary paellas. (1704 Washington St.)
West End
The Greatest Bar
If you're part of a thirsty crowd, The Greatest Bar is a worthy destination. The rowdy nightlife spot serves a menu designed to soak up suds: pretzel sticks, Buffalo chicken nachos, and jumbo wings by the pound. (262 Friend St.)
The Harp
A location directly across from TD Garden and North Station has turned this bi-level bar into a de facto destination for post-game or post-concert grub. The Harp's crowd-pleasing fare includes flatbread pizzas, steak tips, and lobster rolls. (85 Causeway St.)
Scampo
A selection of upscale entrees like wagyu sirloin and duck with porcini risotto makes this Lydia Shire-helmed Italian restaurant within the Liberty Hotel fit for special occasions. But pizzas and spaghetti with pork cracklings also provide more casual (and affordable) ways to nosh. (215 Charles St.)
West Roxbury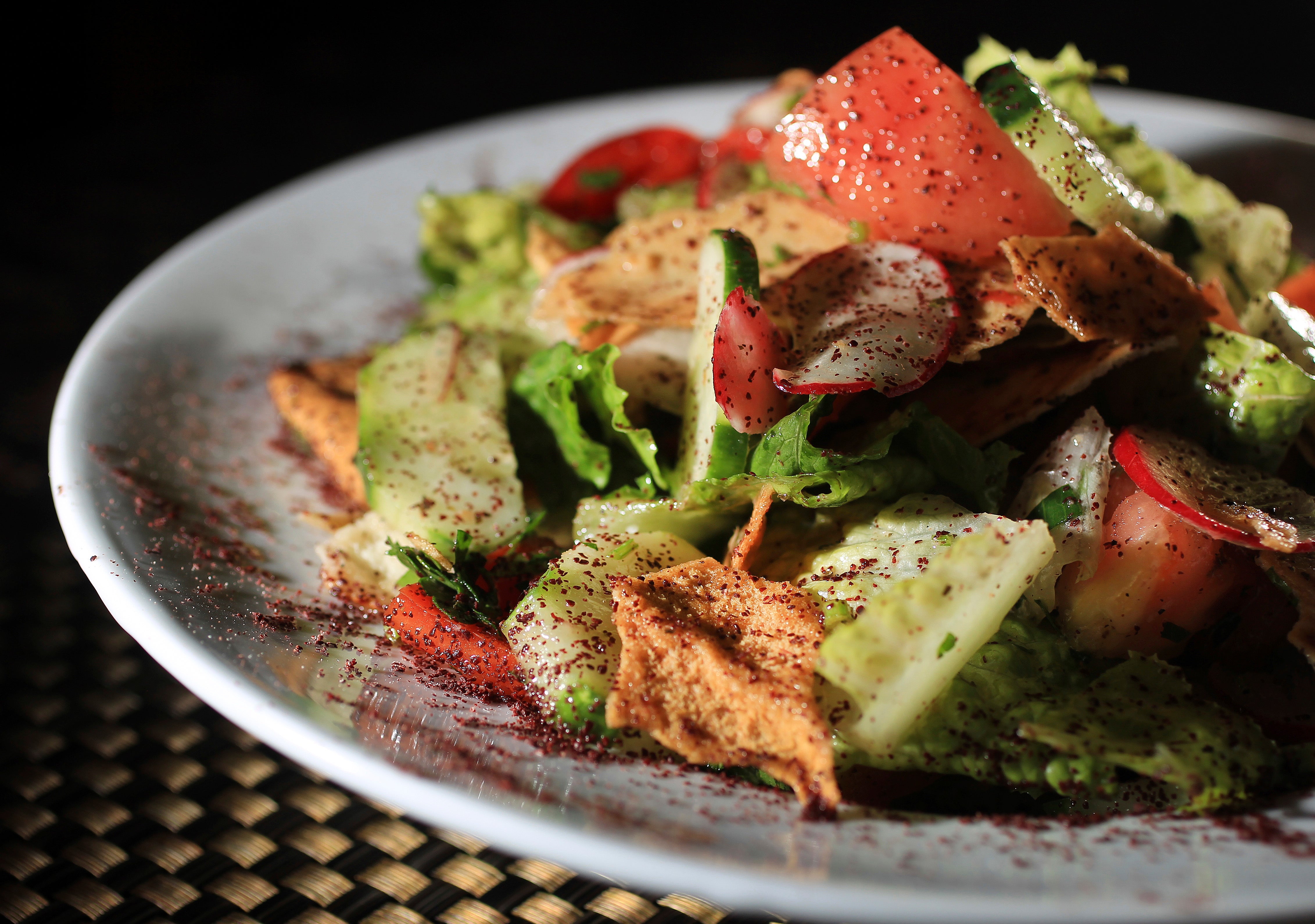 Al Wadi
Casual but with an elegant feel to it, Al Wadi offers all of the Lebanese classics, including authentic takes on lentil soup, falafel, baba ghanoush, hummus, kibbeh, kebabs, and lamb chops, and delicious seasonings. Bring an appetite, because the portions tend to be quite large. (1249 VFW Parkway)
Corrib Pub
The West Roxbury location of this longtime pub is a favorite among everyone from families to couples, the local Irish community to the softball teams from nearby Billings Field. Expect to find a mix of Irish dishes, American classics, and pub grub, as well as pints of your favorite stout or ale. (2030 Centre St.)
Viva Mi Arepa
While not well-known outside of West Roxbury, Viva Mi Arepa has a bit of a following within the community for its Venezuelan fare, and in particular its arepas (hence the name), white cornmeal patties that are stuffed with a variety of meats and cheeses. The restaurant is primarily a takeout spot, but it has some limited seating within its tiny space. (5197 Washington St.)
•••
Brookline
Blossom Bar
At Ran Duan's Blossom Bar, the jungle-esque decor is perfectly Instagrammable, the cocktail menu is guaranteed to have something (guava paste? mascarpone in a beverage?) you've never tried before, and the extensive menu of Sichuan-style comfort food is best enjoyed with a group of very, very hungry friends. (295 Washington St.)
FuGaKyu
While there's no shortage of great Japanese food in Brookline, FuGaKyu stands out for doing incredible things with simple, traditional ingredients. Sure, you'll find the usual assortment of sushi, but venture out of your comfort zone and try dishes like the foie gras lettuce wrap with creamy spoonfuls of uni, or the baby squid. (1280 Beacon St.)
Ganko Ittetsu Ramen
Visit this popular ramen spot tucked inside the arcade in Coolidge Corner, and you're almost guaranteed to wait for a table — the place is so tiny, you actually order while waiting outside. That said, there's no better place for ramen in Brookline (and, arguably, all of Boston). Go for the spicy miso broth, add an extra egg, and get a Sapporo on the side. (318 Harvard St.)
The Publick House
An unrivaled beer menu is one of the reasons why The Publick House is a critical stop for anyone eating or drinking in Brookline. The house burger dressed in a healthy dollop of garlic asiago mayo or apricot-mango barbecue sauce is worth writing home about, as is the legendary mac and cheese, which you can stuff with scallops, bacon, and even truffle cream. (1648 Beacon St.)
Zaftig's
It's worth visiting this iconic delicatessen several times to make your way through all that its menu has to offer. Fan favorites include the fluffy challah French toast, the cinnamon sugar-loaded matzo brei, and, of course, the melt-in-your-mouth brisket. (335 Harvard St.)
Cambridge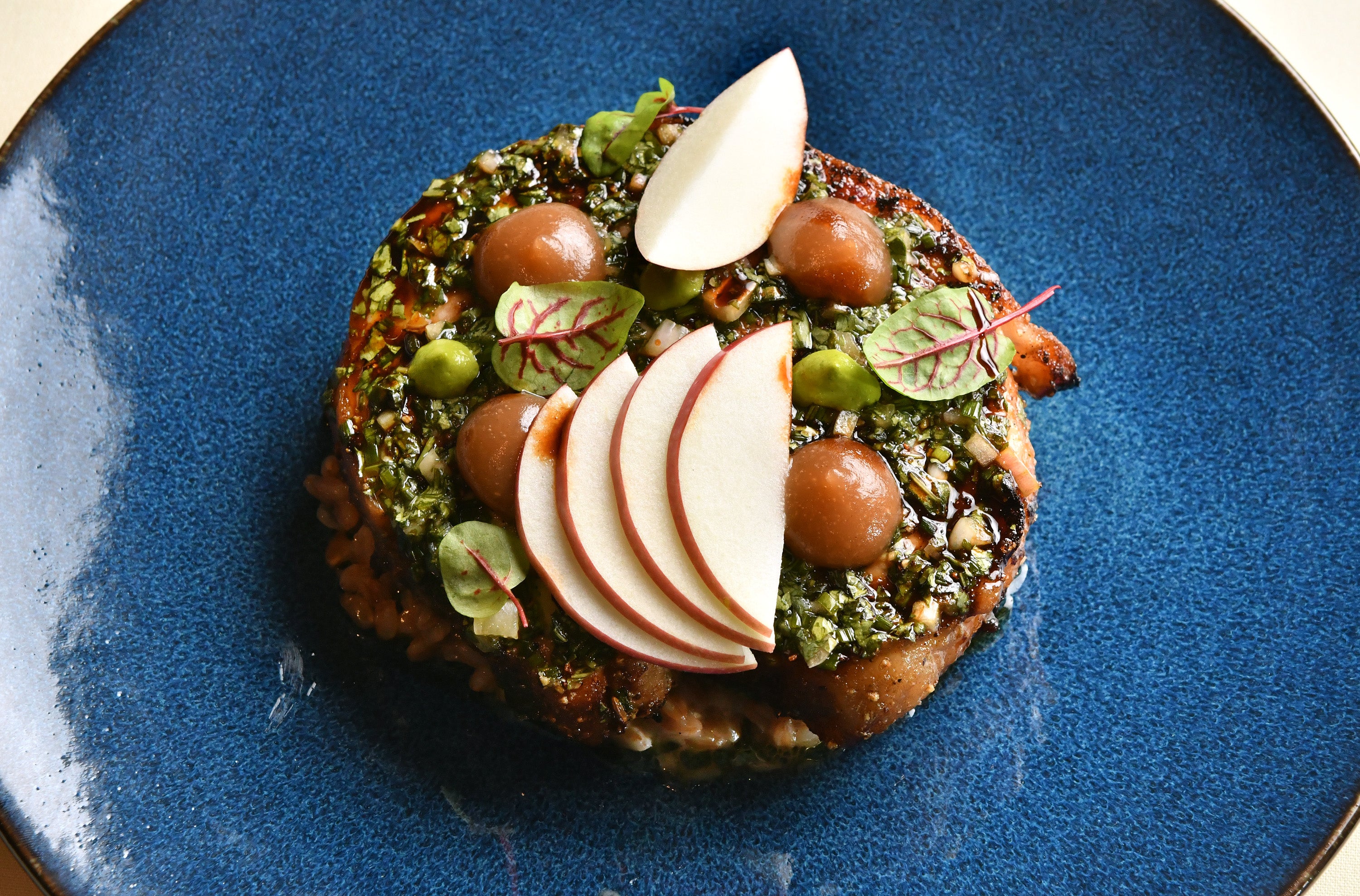 Alden and Harlow
Locals and visitors flock to this subway-tiled den based on reputation alone (for example, its inclusion in Conde Nast Traveler's Where in the World to Eat list in 2016). It's a reputation that's well-founded, thanks in part to the juicy burger, but also because chef Michael Scelfo is just as skilled at making vegetables the star of the show. (40 Brattle St.)
Cafe Sushi
Looking to treat yourself beyond the standard California roll? Experience the expertise of Cafe Sushi's omakase chefs, who will take you through a chef's whim menu of seven to nine course and expand the culinary horizons of even the most savvy chopstick wielders. Sit at the bar, where you can also check out an extensive sake selection. (1105 Massachusetts Ave.)
Craigie on Main
Dark woods, a long bar, and cushy cognac leather booths and barstools don't exactly scream the "French rustic" of chef Tony Maws's menu, but it all works with aplomb. Craigie on Main's prix-fixe menu changes weekly, but burger aficionados know that the time to arrive is 5 p.m. for one of the 18 beef patty options. (853 Main St.)
Dumpling House
The prices, portions, and diversity of menu options win Dumpling House rave reviews from those looking for authentic and fast Chinese food. Besides the dumplings, of course, the wok-fried spicy seafood and sautéed rice cakes with mustard greens and pork both get big thumbs ups — along with the casual, group-friendly setting. (950 Massachusetts Ave.)
Giulia
You'd be remiss to skip the pastas at Giulia, where chef Michael Pagliarini and his wife, Pam Ralston, have been rolling them out for dinner service since opening in 2012. Their intimate eatery is inspired, in part, by Michael's time traveling and eating his way through France, Italy, and Spain. (1682 Massachusetts Ave.)
Harvest
One of the first purveyors of farm-to-table cuisine in New England, Harvest has been putting out beautiful plates longer than wunderkind chef Tyler Kinnett has been alive. Through the open kitchen, check out his handiwork with locally foraged mushroom agnolotti and Atlantic seafood, plus a dessert menu from executive pastry chef Joshua Livsey. (44 Brattle St.)
Mamaleh's
Mamaleh's — helmed by the same owners of nearby State Park and Cafe du Pays — is a Jewish delicatessen where industrial meets everything your bubbe would have made: rye bread, chopped liver, noodle kugel, and reuben sandwiches. Wash it all down with an egg cream or one of many old-fashioned sodas. (One Kendall Square, 15 Hampshire St.)
Oleana
There are Turkish and Middle Eastern flavors galore at Oleana, thanks to chef Ana Sortun. Tarator sauce and baharat spice are mouthwatering devices that you're unlikely to have tried elsewhere, and the commingling of cuisines and cultures here is a stamp on the restaurant passport that local foodies must check off. (134 Hampshire St.)
Pammy's
The wood-burning fireplace and oversized communal table make it easy to see why owners Chris and Pam Willis call Pammy's an extension of their living room. The spot's diminutive menu primarily has an Italian trattoria vibe. Eight to 10 total main dishes and pastas rotate in seasonally, and the drink menu is a cocktail connoisseur's dream. (928 Massachusetts Ave.)
Yume Wo Katare
Yume Wo Katare's line seems to always snake around the block in Porter Square. Generous portions and few choices await (basically, "less" meat or "more," for savory pork). The restaurant's name means "chase your dreams," so when finishing a bowl, diners are encouraged to share theirs out loud. (You could also trek over to sister restaurant Yume Ga Arukara in the Porter Exchange building.) (1923 Massachusetts Ave.)
Somerville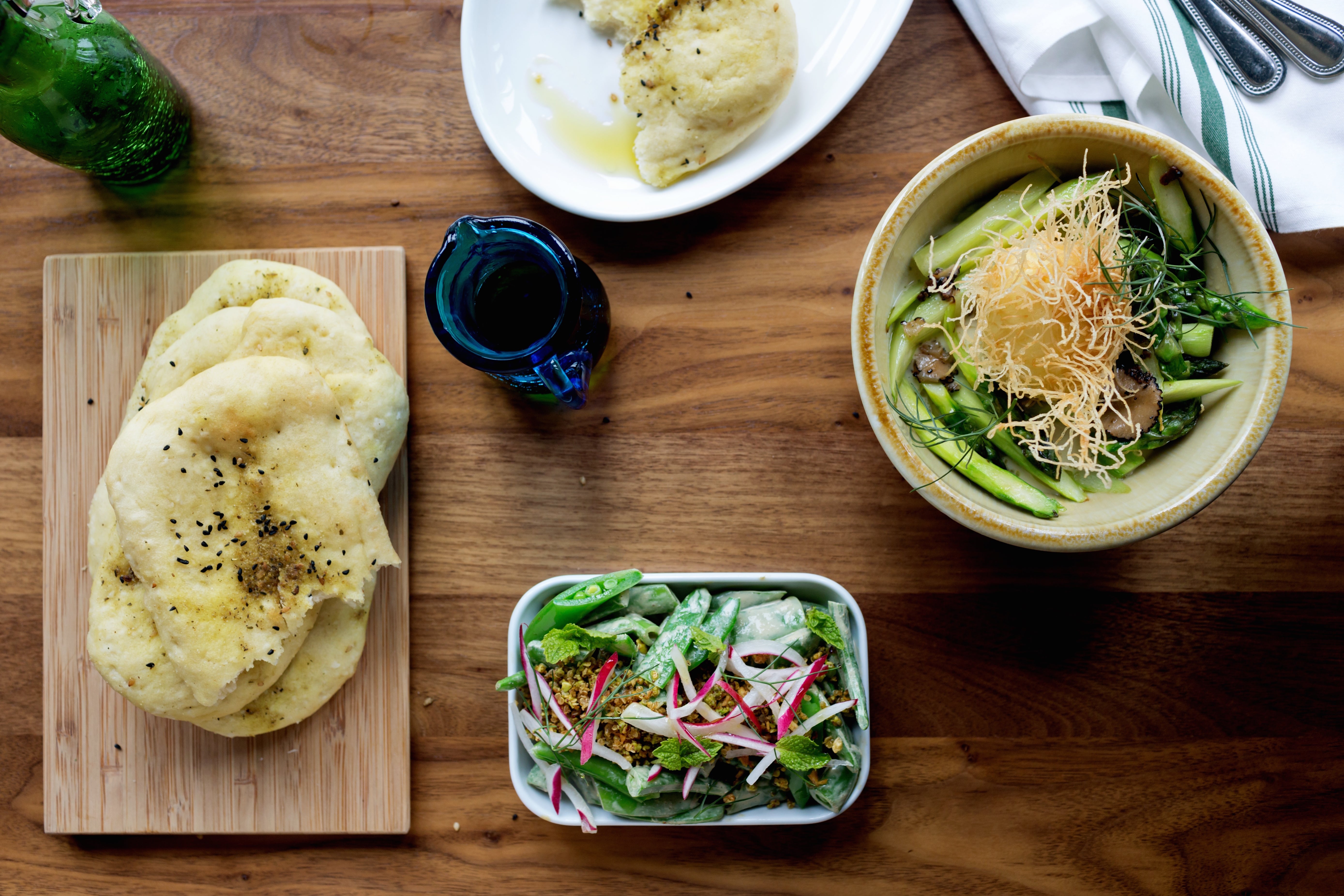 Celeste
Part restaurant and part house party, Somerville's boisterous Celeste embraces art and music as enthusiastically as it does food. Listen to Radio Celeste (a curated playlist of Peruvian sounds) on the restaurant's website before coming here to eat, then dig into traditional Peruvian dishes like lomo saltado and blue cod ceviche. (21 Bow St.)
Highland Kitchen
Gently priced classic cocktails and just-funky-enough twists on American comfort food have earned Highland Kitchen a fierce cult following. Take in its funky decor, which includes a mounted steer head and a jukebox, while feasting on a plate of Buffalo fried Brussels sprouts or coconut curried goat stew. (150 Highland Ave.)
Juliet
This small Union Square spot with whitewashed walls is really three concepts in one. On Wednesday through Saturday evenings, Juliet serves a themed, monthly changing prix-fixe menu, while a separate a la carte menu is also available for walk-ins. Weekend brunch transforms the restaurant into Juliet's Cafe, with breakfast tacos and smoked salmon toast. Sunday night marks the emergence of Romeo's at Juliet, with a pasta-centric "Sunday Supper" menu. (257 Washington St.)
The Neighborhood Restaurant and Bakery
The fact that Neighborhood Restaurant is decidedly un-hip is perhaps its best selling point. This family-run restaurant was in Union Square long before small plates and serves hearty, affordable American diner fare for breakfast and simple Portuguese dishes for lunch. (25 Bow St.)
Sarma
Sarma brings cuisine inspired by the Turkish meyhanes, or taverns, to an obscure corner of Somerville. Its menu of small plates draws inspiration from across the Mediterranean and Balkan regions, resulting in dishes like harissa barbecue duck and a seven-layer hummus. Just leave room for off-menu dishes that are provided to diners via roving trays. (249 Pearl St.)
North of the City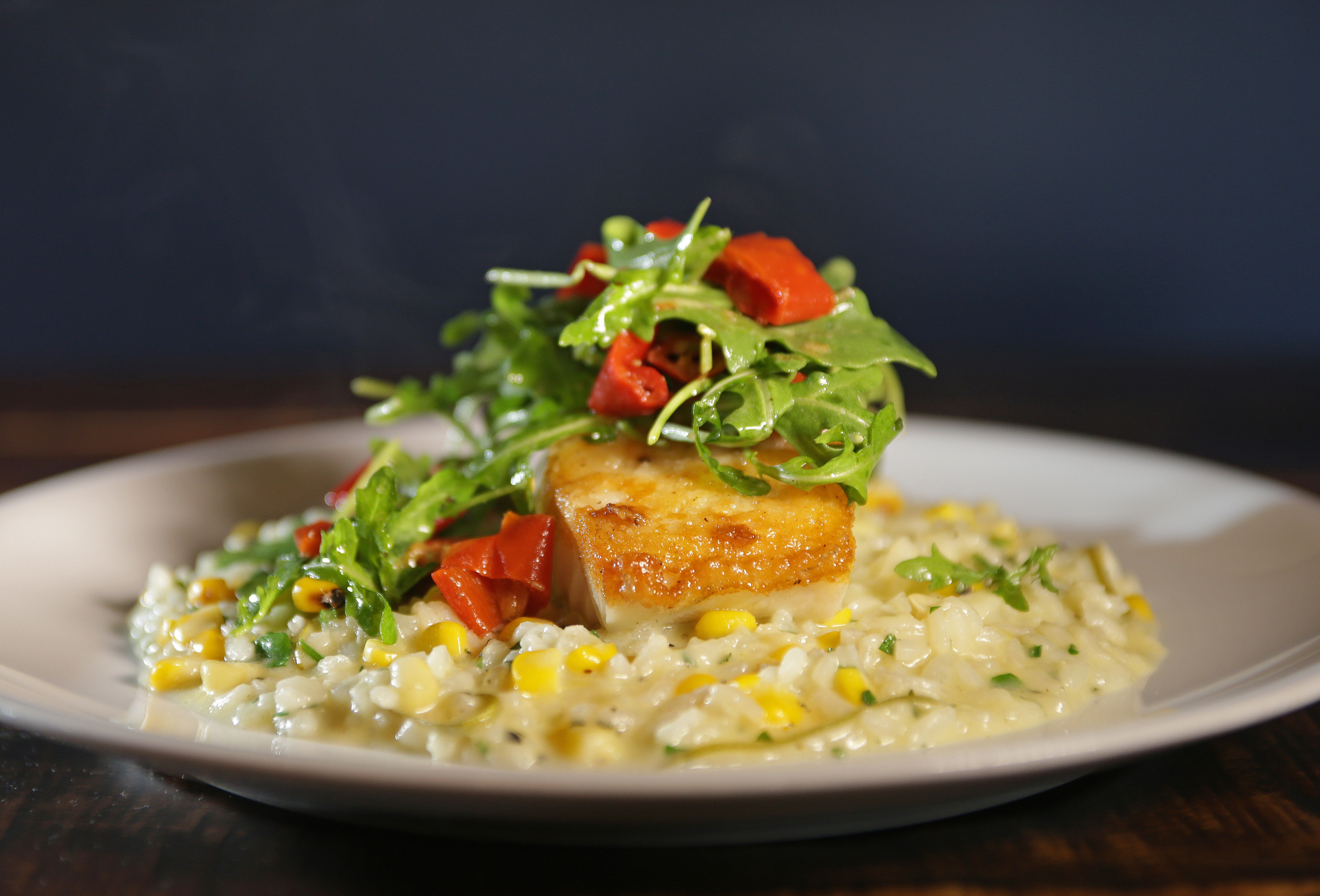 All Seasons Table
This Malden center mainstay serves up Pan-Asian cuisine. From steaming noodle soups to orchid-adorned sushi boats, teppanyaki to wok-fried dishes, the mile-long menu covers cuisine from Thailand, Malay, Singapore, Japan, China, and more. Try the miso yaki black cod app or thin-crusted sushi pizza to start, and finish with tempura ice cream. (64 Pleasant St., Malden)
The Blue Ox
At chef/owner Matt O'Neil's spot in Lynn, comfort foods like wings and calamari share the menu with elevated cuisine including lobster scampi risotto and grilled Frenched pork chops. The Sin burger is sinful, and the Hot N' Dirty pickle martini is an essential cocktail choice. (191 Oxford St., Lynn)
Brother's Deli and Restaurant
Grab a tray, slide it along, and point to your favorite authentic Greek and American dishes at Wakefield's no-fuss, cafeteria-style restaurant. You'll find huge portions of souvlaki, roast beef dinners, and hot sandwiches. At busy breakfast time, patrons dine on piles of pancakes, hashbrowns, and eggs. (404 Main St., Wakefield)
South of the City
Alba
Trendy Mediterranean restaurant Alba, which opened in 2001, has witnessed downtown Quincy's construction and changes while continuing to bring in crowds of people. A steakhouse of sorts, Alba also serves such items as lobster soup, tuna tartare, organic chicken, Atlantic cod, and Bolognese. (1486 Hancock St., Quincy)
Steel and Rye
This sprawling New American restaurant oozes character, residing in an old garage just above the Neponset River in a part of Milton filled with industrial buildings and beautiful old homes. The folks behind the bar make some of the best drinks you'll find in the suburbs, or anywhere else, for that matter. (95 Eliot St., Milton)
Tony's Clam Shop
You don't have to drive to Downeast Maine or Cape Cod to find classic, old seafood joints. The seasonally open Tony's at beautiful Wollaston Beach is known for its fried clams, but the lobster rolls, fish sandwiches, and scallop and shrimp plates are also worth trying. (861 Quincy Shore Drive, Quincy)
West of the City
Bistro 5
Everything at West Medford's intimate Italian bistro is hand-made in-house, including breads and pastas. Even the fresh herbs are planted out back for chef Vittorio Ettore's dishes. Favorites include barn-raised veal Milanese and gnocchi with wild foraged mushrooms. Tuesday's $1 oysters at the bar aren't to be missed. (5 Playstead Road, Medford)
Il Casale
Old-world recipes from chef Dante de Magistris's family inspire the menu at this rustic spot set in an old firehouse in Belmont. Begin with shareable Neapolitan street food like arancini and Nonna's meatballs, and make your way through Italy with fresh gnocchetti, tagliatelle alla Bolognese, and salmone Mediterraneo. (50 Leonard St., Belmont)
Jimmy's Steer House
Jimmy's in Arlington has dished out the old-school steakhouse vibes for decades. Try the Kansas City prime rib, slow-roasted in a special rib oven for at least five hours, or Jimmy's original marinated tips with just the right tang. The baked stuffed scrod is a New England classic. (1111 Massachusetts Ave., Arlington)
Additional reporting by Hayden Bird, Samantha Dooley, Kristi Palma, and Carley Wade.
Correction: A previous version of this article did not include details on Craigie on Main's new prix-fixe menu, which went into effect on Jan. 2. Boston.com regrets the error.