Restaurants
A taste of France is coming to the Back Bay with Grand Tour, Michael Serpa's Parisian bistro
The Select Oyster Bar chef is turning his focus to steak frites and rabbit in mustard sauce.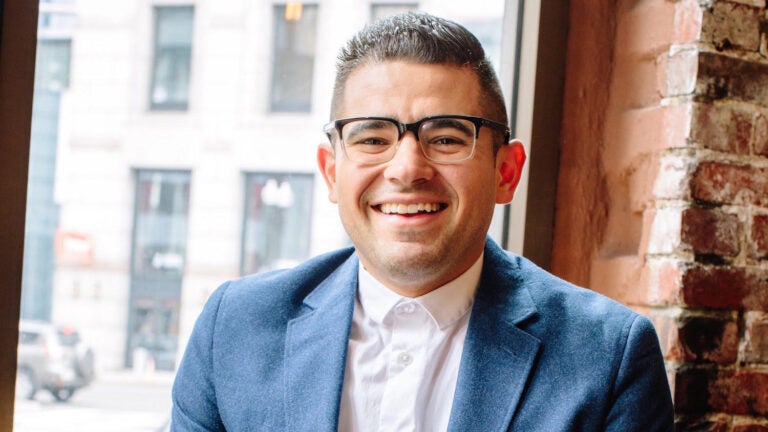 Michael Serpa opened Select Oyster Bar in 2015, a bivalve-centric restaurant in Back Bay that showcased the chef's seafood expertise after his seven-year stint at Neptune Oyster Bar. Now he's drawing on other life experiences — frequent trips to Montreal and Paris — for his latest concept: Grand Tour, a Parisian bistro that is set to open in the fall.
Slated for Newbury Street just down the street from Select, Grand Tour will serve familiar French cuisine with a modern spin.
"I don't want to do French onion soup or escargot," Serpa told Boston.com. "I kind of want to make it a little fresher, more modern."
Instead, there will be steak frites — Serpa's favorite French dish — vegetable sides, and rabbit in mustard sauce, a classic bistro dish that he said he's never seen before in Boston. The restaurant will be open for lunch and dinner, but not breakfast ("I don't like getting up early," Serpa said).
Like Select, Grand Tour will have a small, focused wine program, though don't expect to see too many French options. In fact, all of the wines by the glass will be from American producers, while the bottles will be American and French wines. There's a calculated reason behind this, according to Serpa.
"We're in a tourist neighborhood to a degree, and people ask about American wines," he said. "French people want to get the wines they can't get in France. It's like, when I'm in California, all I drink are California wines. I've been on this kick with California chardonnay, and there's so much really well-made [chardonnay], not the vanilla, oaky stuff. It's really delicious."
Grand Tour is so close to Serpa's first restaurant that he can see it from Select's kitchen, though he's quick to reiterate how small the new space is. There will be two compact floors, with a kitchen, bar, and main dining area on the ground floor and more seating on the second floor. Patio seating — "a tiny patio!" — will be available during the warmer months.
Serpa is an avid cyclist who participates in charity rides like No Kid Hungry's Chefs Cycle, an activity that he said "keeps me honest and in shape." He's still deciding whether he'll show the Grand Tour races (Tour de France, Giro d'Italia, and Vuelta a España) for which the restaurant is named after at the new bistro. What he's more focused on is making Grand Tour a neighborhood spot, like the places he frequents during his trips to France and Canada.
"The kitchen will be an open kitchen, really fun," he said. "I like that vibe, and in Paris there's a lot of spots like that. You're more connected to the vibe and the energy."
Grand Tour; 314 Newbury St., Boston; grandtourboston.com; coming in fall 2019