Restaurants
A community gathering space and café will serve its last meal on Saturday — at least for now
Roxbury's Haley House Bakery Café will be closing temporarily.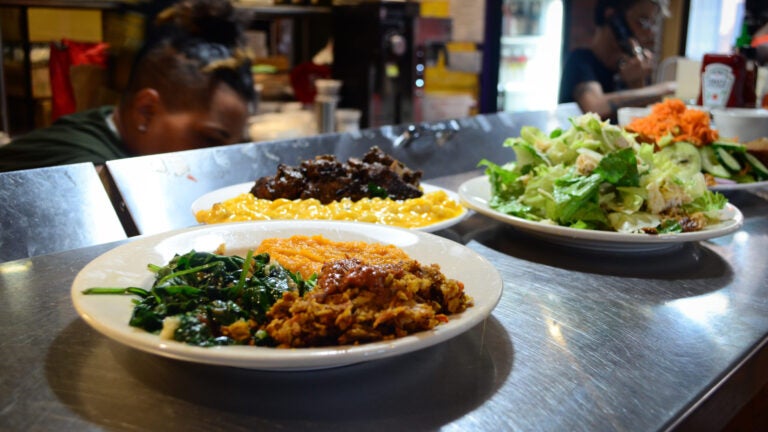 The number of seminal Boston restaurants that have closed within the last month has been heartbreaking, and it's not over yet. On Thursday, the nonprofit organization Haley House released a statement sharing the news that the Haley House Bakery Café, a community space and restaurant, will close temporarily after its final service on Saturday.
In the statement, the organization said that it "decided to temporarily suspend restaurant operations at Haley House Bakery Cafe effective January 12, 2019, in order to review and renew our business concept, with the goal of reopening restaurant operations later in the year."
The reasoning behind the closure was multifaceted:
"Since 2005, Haley House has proudly served the Roxbury community through our social enterprise restaurant. Over the past several years, the surrounding neighborhood has experienced dramatic shifts in the economic, social, and commercial landscapes. Inevitably, these contextual changes have impacted Haley House Bakery Cafe's business, resulting in losses that Haley House cannot sustain indefinitely."
Haley House's executive director, Bing Broderick, said that neighborhood saturation is partly the cause.
"There are now many more restaurants in the neighborhood," he said. "There are a lot more food establishments, but not a lot more people. Everybody is competing for business."
While Haley House will continue to operate its catering, wholesale baking, and Take Back the Kitchen programs — as well as host the 11th annual Souper Bowl Fundraiser on Feb. 10 — the café will shut down on Saturday after Community Tables, a pay-what-you-can community dinner held every Saturday at 5 p.m., concludes.
Broderick confirmed that around six employees will be laid off during the temporary shutter. Haley House will pay the employees through Feb. 1 and said in the statement that it "will work diligently to help every affected worker with their job search and to pursue any other available assistance they might need."
When asked how the public could help, Broderick said that the community is encouraged to send ideas to [email protected], and to use Haley House for catering and wholesale orders. Catering is the largest revenue stream in the business, while the café is second and wholesale is third.
Haley House began in 1966, originating as a shelter in the South End before expanding to programs that included a soup kitchen, a food pantry, affordable housing, and organic farming. In 2005, the nonprofit introduced Haley House Bakery Café, which became a space for community gathering and culinary education. Another branch of the organization, artisanal pizza shop Dudley Dough, opened in 2015, but subsequently closed in 2017 due to financial struggles.
A board and staff meeting will be held in two weeks to discuss a plan of action for creating a more sustainable business, as well as reopening the café, which Broderick hopes will happen over the summer. He also hopes that the Transitional Employment Program, which provides community support and employment opportunities at the café after incarceration, will be reintegrated on a more consistent basis once the café returns.
"We're very grateful for the support that people have offered us since the café in 2005, and we hope that people continue to support us," he said. "You know, the bakery café has been the public face of Haley House, but Haley House has been around since 1966. We've always been entrepreneurs."