Restaurants
One North End sandwich shop is offering free lunch to government workers affected by the shutdown
"I just can't imagine the stress that these people are going through with families and bills," said Pauli's owner Paul Barker.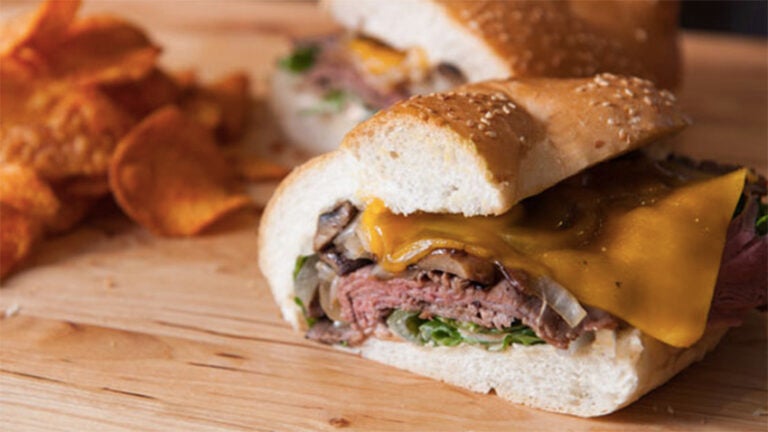 The government shutdown is now entering its fourth week after an estimated 800,000 workers missed their first paycheck on Friday. Paul Barker, owner of Pauli's, has decided to show his support for those affected through food.
On Thursday, the North End sandwich shop announced in a Facebook post that it would be providing complimentary lunches to any impacted government workers on Monday from 1 p.m. to 3 p.m.
"I'm not talking politics, or taking sides in regards to the #governmentshutdown. What I'm seeing is that people are not getting paychecks, they can't pay their bills and they're suffering. As a small business it's hard to know what to do to help, so I'm doing the only thing I can do. If you, or your family have been affected by the shutdown stop in Monday the 14th to our sandwich shop and lunch is on me from 1-3p. If I can find a way to afford to continue to do other things I will. Also, if any other restaurants, or retailers see this and can do something to help – join us on this."
Barker told Boston.com that it was hard for him to fathom all of these people not having a paycheck.
"There are things we take for granted, and I just can't imagine the stress that these people are going through with families and bills," he said. "I wanted to do something nice and make them feel good."
He recalled his mother taking food over to a friend's house when they were going through a rough time — which didn't solve their problems, he said, but helped them get through it.
Government workers with a valid ID who have been impacted by the shutdown can enjoy any of Pauli's menu items (up to $10) along with a free beverage. Barker said that if they come in with a family member, the family member will receive a free lunch as well.
While Pauli's Facebook post encourages other restaurants and retailers to join, Barker said he wasn't aware of any other Boston-area restaurants doing this (although chefs and restaurants across the country, including celebrity chef and humanitarian José Andrés, have offered free or discounted meals to those affected, and The Cottage Bar in Weymouth served free cheese pizza to government workers over the weekend). He said he hopes other businesses jump on board.
"I believe that when we show compassion for our fellow human beings, it makes us better people and better as a society," he said.
Pauli's North End; 65 Salem St., Boston; free lunch for affected government workers on Monday, Jan. 14 from 1 p.m.–3 p.m.; paulisnorthend.com