Restaurants
Polar Seltzer just dropped a 'bitter-sweet' Valentine's Day small batch collection
The Worcester-based company also wants to hear how you feel about the romantic holiday.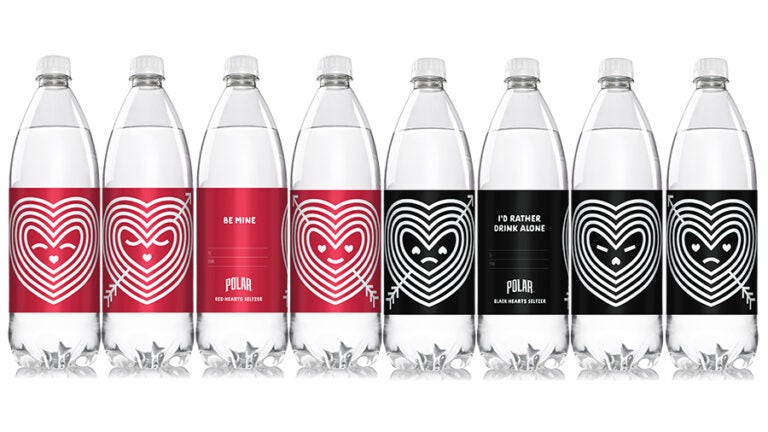 Whether you're a hopeless romantic or an embittered curmudgeon, Valentine's Day is about to rear it's cheesy Hallmark head. Might as well get a few Polar Seltzer bottles out of it, right?
On Wednesday, Feb. 6, Polar will select 10 winners to receive a free, full set of the Worcester-based company's latest small batch collection. Entering is as easy as a social media post: All you need to do is share Polar's red or black heart on social media — red if you love Valentine's Day, black if you hate it — and tag your post with the hashtag #PolarSeltzer. Writing in your diary about how much you're enamored with your favorite flavor is completely optional.
Each set includes bottles of Red Hearts Seltzer (featuring passionfruit and peach) and Black Hearts Seltzer (featuring blackberry), which sport customizable "to" and "from" labels on each bottle. Cute sayings like "You quench my thirst" are written on the red bottles, while black bottles come with emo declarations like "I'd rather drink alone" and "Friendzone." So cold.
Fans have already started tweeting out their Valentine's Day preferences with messages like, "Could go either way on Valentine's Day. But this black heart is black like my heart and soul when I open the fridge and there isn't any #PolarSeltzer left," and, "#PolarSeltzer is my Valentine 365 days a year."