Restaurants
Panera's last pay-what-you-can cafe is in Boston, and it will close next week
Panera Cares in Center Plaza will shutter on Feb. 15.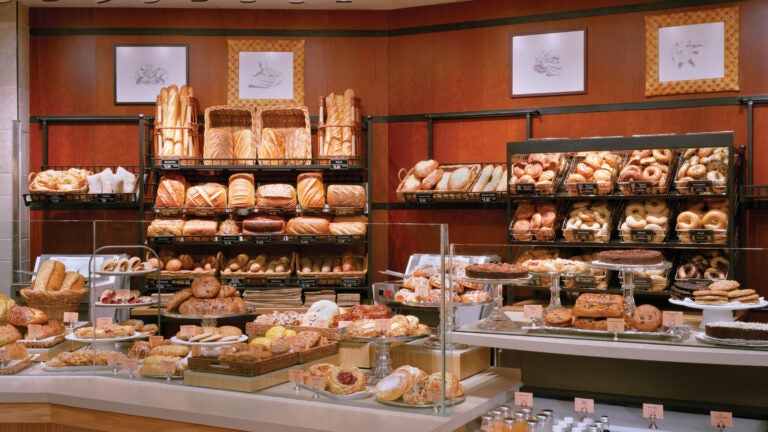 The Boston Panera Cares in Center Plaza — the last existing Panera Cares location — will officially shutter on Feb. 15, Bloomberg first reported. Fast-casual chain Panera Bread Co. launched Panera Cares in 2010 to help give back to the community.
Panera Cares is based on a pay-what-you-can model, and was created in an attempt to highlight the issues of widespread hunger across the U.S. The revenue is meant to both cover the store's operating costs, as well as costs for customers who are unable to pay for their own meals.
"The Panera Bread Foundation and our Boston team have been humbled by those community members who have embraced our mission to help fight food insecurity and supported the Boston Panera Cares community cafe," Panera Bread said in a statement to Boston.com. "During its six years in operation, we served meals with dignity to everyone who walked through our doors. Despite our commitment to this mission, it's become clear that continued operation of the Boston Panera Cares is no longer viable. Panera remains dedicated to our other long-term philanthropic programs, like Day-End Dough-Nation, which donates $100 million worth of retail goods annually to feed those in need nationwide."
The statement continued: "We're working with the current bakery-café associates affected by the closure to identify alternate employment opportunities within Panera and Au Bon Pain. Panera is committed to ensuring a smooth transition for all associates." (Panera Bread bought Au Bon Pain in 2017; both are owned by JAB Holding Co.)
The Center Plaza location opened in 2013. Panera has already shuttered its other Panera Cares locations, including those in Portland, Oregon; Chicago; Clayton, Missouri; and Dearborn, Michigan.