Restaurants
Forget flowers: Grillo's Pickles is now delivering a pickle bouquet
Pucker up.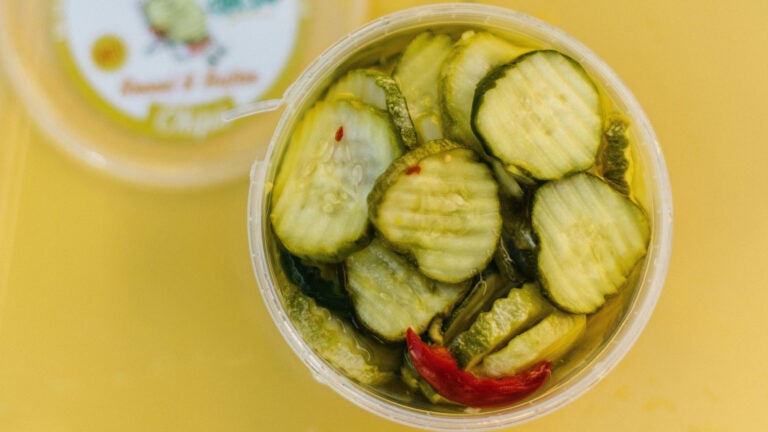 Looking for a standout gift this Valentine's Day? Boston-based Grillo's Pickles has come up with something that puts a strawberry and chocolate arrangement to shame.
It's a bouquet. Made with pickles. Cue the angel music.
Starting Thursday and continuing through Sunday, Feb. 10, Grillo's will deliver a vinegar-y bouquet for all those who prefer their edible arrangements on the acidic side. Along with Italian dill pickle spears, the bouquet features jalapeno and habanero peppers, dill, garlic, cucumbers, and tomatoes. Because nothing says "kiss me" like a clove of garlic.
"We've always had fun involving pickles around all types of holidays and we felt pickles needed a little more love during Valentine's Day," said Grillo's founder and CEO Travis Grillo in a press release. "We know there are a lot of pickle lovers out there that would love nothing more than to get a Valentine's Day gift loaded with their favorite snack. Not only is a pickle bouquet more beautiful than a dozen red roses, and healthier than a standard box of chocolate, it's also far more creative."
The $44.99 bouquet can be purchased here, and is available for next-day delivery in the Boston area.