Restaurants
Tree House Brewing is making a rare Boston appearance at this upcoming beer festival
More than 60 local breweries will be pouring at Power Beer Fest.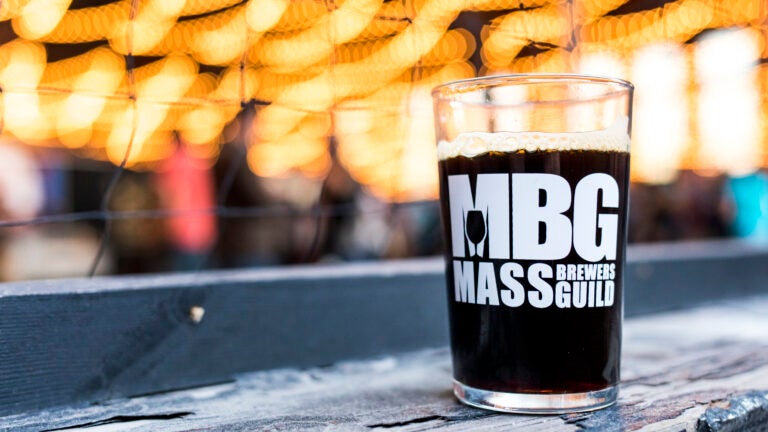 It's not often that you can show up at a beer festival and try dozens of beers that are solely from Massachusetts. It's even more rare when Tree House, a brewery that typically only sells its beer at its Charlton brewhouse, is among that lineup.
On Saturday, May 4, beer fans will be able to sample IPAs, porters, stouts, and more from over 60 Massachusetts breweries at Power Beer Fest, an event held at The Castle at Park Plaza and organized by the Massachusetts Brewers Guild. After purchasing tickets, attendees will be able to sign up for one of two sessions: 1 p.m. to 4:30 p.m. or 6 p.m. to 9:30 p.m. Early bird general admission, which ends on May 1, is $60, while general admission is $65. Tickets can also be purchased for designated drivers ($20–$25).
Participating breweries will come from all across the state, with favorites like Big Elm, Cheeky Monkey, Exhibit 'A', Night Shift, River Styx, Turtle Swamp, Wormtown, and more pouring both new and best-selling beers. One of the biggest draws? The inclusion of Tree House, which is a boon for anyone who's tired of making the trip out to Charlton to pick up a case.
In between beer samples, festivalgoers will be able to purchase food from a number of food trucks that will be on hand, such as Brato Brewhouse & Kitchen, Fat Boyfriend Pretzels, Flatbread Pizzas, Jaju Pierogis, and the Shuck Truck.
Power Beer Fest; The Castle at Park Plaza, 130 Columbus Ave., Boston; Saturday, May 4 from 1 p.m.–4:30 p.m. or 6 p.m.–9:30 p.m.; massbrewersguild.org; full brewery lineup here