Restaurants
A new beer garden with rotating breweries will launch at Rowes Wharf
Welcome to Brewer's Alley.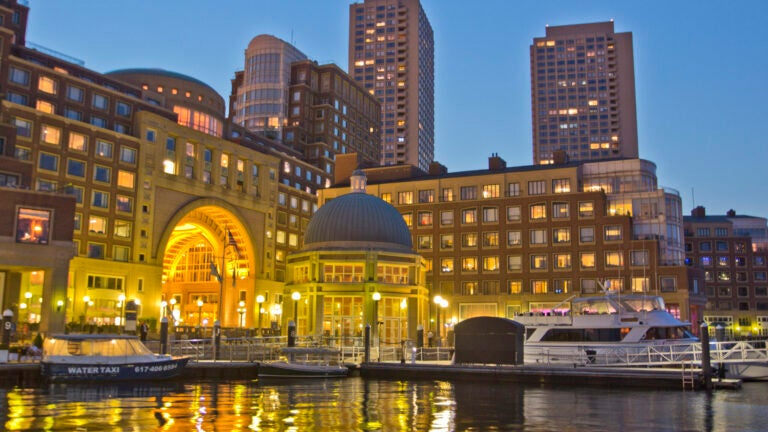 Patio season is upon us, and another new beer garden will open soon for prime sipping on Rowes Wharf.
The Boston Harbor Hotel will launch Brewer's Alley, a months-long pop-up featuring a rotating lineup of local craft breweries, according to an announcement Wednesday.
The beer garden, which is set to open May 23, will kick off its residency with Devil's Purse Brewing Co., which is based in Dennis. Devil's Purse will pour until June 19, followed by three other standout breweries: Jack's Abby Craft Lagers (June 20 to July 17), Night Shift Brewing (July 18 to August 21), and Lord Hobo Brewing Co. (August 22 to September 25). The final pop-up will be an Oktoberfest-themed stint with eight to-be-announced New England breweries pouring from September 25 to October 26.
Located between the hotel and Atlantic Avenue, Brewer's Alley will sit across the street from Trillium on the Greenway, which recently announced that it'll return for a third season this summer. Beer garden hopping, anyone?
The garden will offer mixed seating for 100 people, and will operate seven days a week. Hours are Mondays through Fridays from 4 p.m. to 10 p.m., Saturdays from noon to 10 p.m., and Sundays from noon to 8 p.m.