Restaurants
Avocado toast, grain bowls, and house-made sodas are popping up in Allston
Meet Café Beatrice, the newest concept from chef Will Gilson.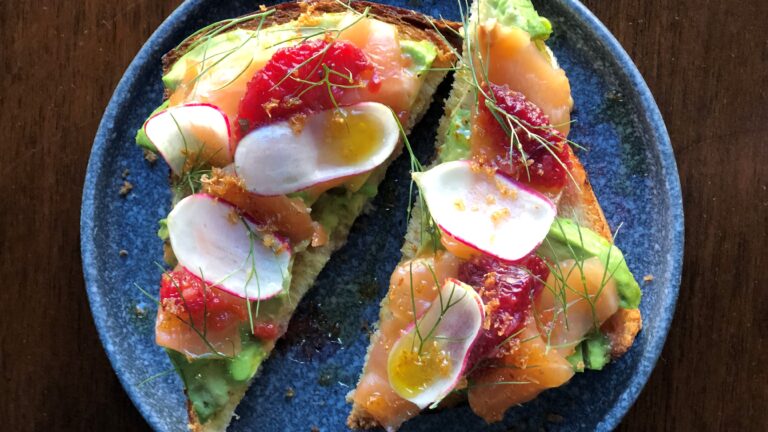 If you thought avocado toast may have gently faded into the food trend horizon, prepare for a resurrection — even if temporary — from a renowned Boston chef.
Puritan & Co.'s Will Gilson is testing Café Beatrice, a six-month pop-up that will officially open to the public on May 7, with a soft opening over the weekend. Located in the former Rabottini's Pizza space in Allston, the all-day cafe is meant to be a place where diners can grab a cup of coffee and a breakfast sandwich, hang out for lunch with a grain bowl, or linger for an early dinner with a braised pork, provolone, and broccoli rabe sandwich. And then there's the avocado toast: The menu will include open-faced toasts with toppings that range from avocado with cured salmon to fresh vegetables and spreads, as well as salads, granola and yogurt parfaits, and noodle bowls.
In the morning, early-risers will be able to order a drip coffee from a local roaster or an espresso drink from La Colombe. Seasonally rotating house-made sodas will be offered, with strawberry rhubarb, lime rickey, and raspberry lime rickey featured in the first batch of flavors.
"I wanted to help create a place where residents could gather to enjoy a great cup of coffee and some tasty breakfast sandwiches, or log on and work on our patio while trying one of our healthy grain bowls with our house-made sodas for lunch," the Allston-based chef said in a press release. "Creating a temporary pop-up is [a] great way to test out some of the ideas and concepts that have been in my head for some time to see if they are embraced by the public."
The cafe — named after Gilson's newborn daughter — will seat 44 people inside and 28 people on the patio, which will open in warm weather with string lights and umbrellas. The space is part of Zone 3's Western Ave. initiative, a project that aims to revitalize Western Avenue with activations such as restaurant pop-ups, retail stores, and creative events.
When it opens, Café Beatrice will operate on Tuesdays through Saturdays from 7 a.m. to 7 p.m., with food available for dine-in, take out, or delivery. Until then, you can follow the cafe on Instagram for mouth-watering shots of oozing grilled cheese sandwiches and avocado toasts.
https://www.instagram.com/p/BvsSBGyA6x0/
Update: This piece has been updated to reflect a new opening date.
Café Beatrice; 182 Western Ave.; Tuesdays through Saturdays from 7 a.m.–7 p.m.; opens May 7