Restaurants
Bring your own vinyl to this new snack-focused lounge in the Fenway
The Groove will open inside Hojoko with its own menu.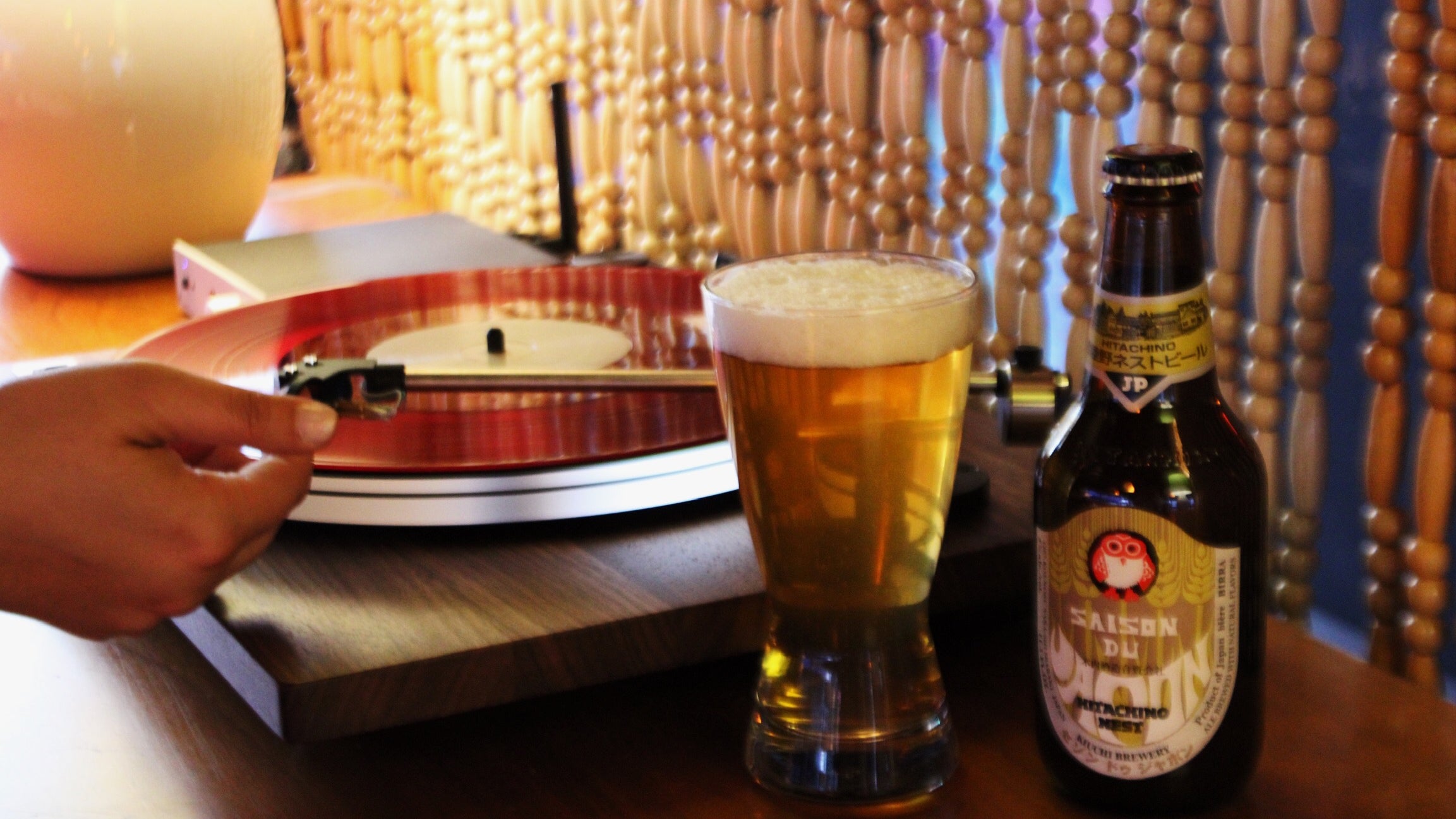 The '70s are back, baby — at least at Hojoko, Nancy and Tim Cushman's raucous, izakaya-inspired restaurant and bar in the Fenway. On Friday, a new '70s-style lounge dubbed The Groove will open within Hojoko, with an entirely separate menu from chef Rob Wong.
Snacks will include irreverent takes on izakaya staples, like kimcheese fries, hamachi sashimi sticks, and hamachos, a riff on nachos with torched hamachi. Karaage fried chicken and short rib katsu will get the sandwich treatment, while panko-fried shrimp, tuna tataki, and edamame will round out the menu.
There will also be a Hello Kitty caviar service: soba waffles with miso maple syrup and whipped créme fraiche, accompanied by your choice of smoked trout roe or white sturgeon caviar priced out by the gram.
Cocktails, beer, wine, and whiskey will be available, too.
Paying tribute to Japan's underground vinyl bar scene, The Groove plans to host vinyl nights by genre — disco, funk, rock, with albums curated by audiophiles from record shops like In Your Ear and Vinyl Index. Wednesdays will be BYOV — Bring Your Own Vinyl — nights, and DJ Catalyst will spin every Thursday from 10 p.m.–2 a.m. Live performances and other DJ sets will fill out the schedule.
"We are hopeful that The Groove is another way Hojoko and The Verb Hotel are helping to support and enhance the 'b-side' of the Boston music scene," said Nancy and Tim Cushman in a press release. "It's going to be an intimate place to chill inside rockin' and energetic Hojoko. The '70s den vibe is a great setting to hear some music and enjoy come cocktails and food with all sorts of new friends that you just haven't met yet."
The Groove's opening day will coincide with Hojoko's annual collaboration with the Boston Music Awards, a celebration that will feature live performances and DJs. It will also serve as the launch of the lounge's live music series called "Ones 2 Watch," which will showcase Boston's best emerging talent. Guests can catch the series every Friday from 5 p.m.–7 p.m. until the end of May.
The Groove; 1271 Boylston St.; daily from 5 p.m.–2 a.m.; hojokoboston.com