Restaurants
A local chef won big at the 2019 James Beard Awards
The Uni partner bested two other local chefs for the honor.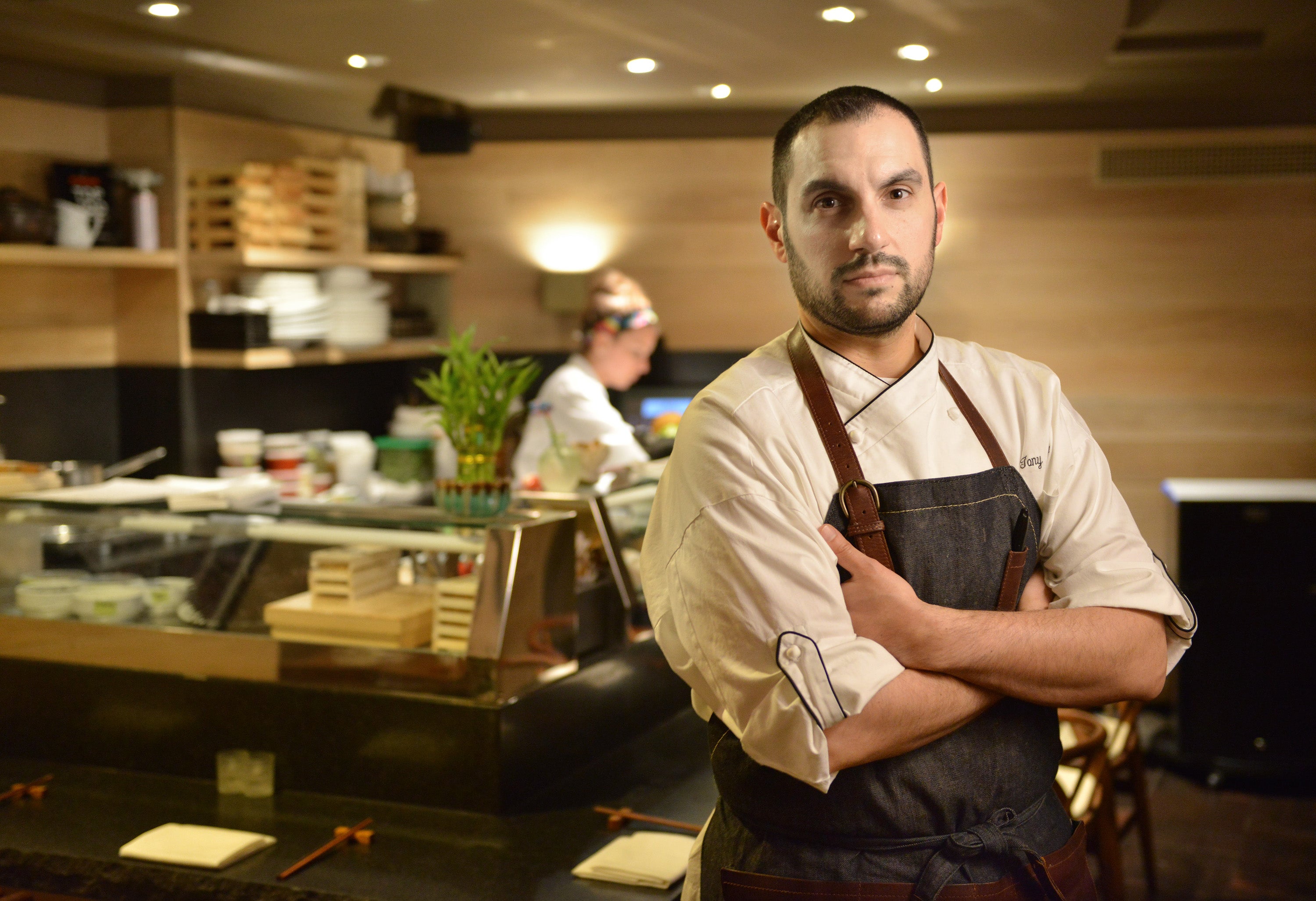 A Boston chef earned a big prize on Monday night.
Tony Messina, the executive chef at Back Bay izakaya Uni, took home the award for Best Chef—Northeast at the 2019 James Beard Awards, known as the Oscars of the food world.
Messina was the sole winner from Massachusetts, with four other finalists missing out on hardware. Messina beat Tiffani Faison (Tiger Mama) and Cassie Piuma (Sarma) in the Best Chef—Northeast category, while Messina's Uni partner Ken Oringer (Little Donkey, Toro, others) missed out on Outstanding Restaurateur, and Maura Kilpatrick (Sofra Bakery and Café) came up short in the Outstanding Baker category.
Massachusetts did have one winner at JBF's Media Awards back in April, when Milk Street's Christopher Kimball won an award for his cookbook "Milk Street: Tuesday Nights," which spotlights inventive meals with quick enough prep times to be enjoyed on any given Tuesday.
The only other winner from New England came from Maine, with Rob Tod of Allagash Brewing Company in Portland claiming the award for Outstanding Wine, Spirits, or Beer Producer.
For a full list of the 2019 James Beard Award winners, who were announced in a ceremony at the Lyric Opera of Chicago, check out the foundation's website.