Restaurants
This Australian-inspired coffee shop is about to take over Boston
Bluestone Lane is opening three locations here this summer.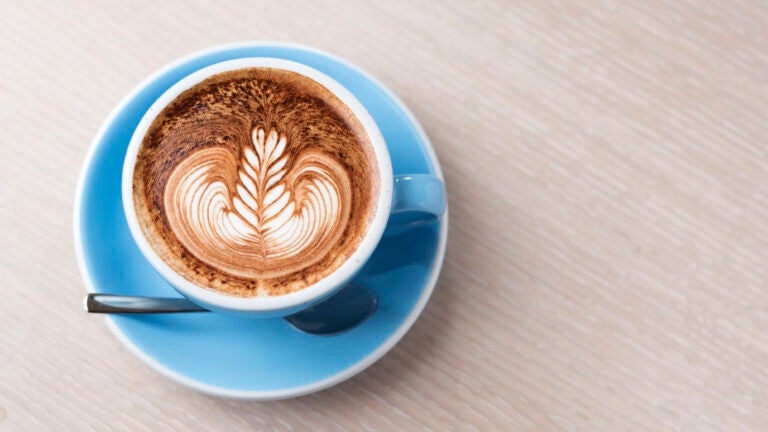 A New York-based, Australian-inspired coffee shop is opening not one, but three locations in the Boston area this summer.
Bluestone Lane first launched in Midtown Manhattan in 2013. Founded by Melbourne native Nick Stone, the coffee shop was meant to emulate Australian coffee culture in the United States, with excellent coffee and healthy-leaning breakfast foods like avocado toast, oatmeal, and breakfast bowls. Consider it a success: Bluestone Lane now has around 40 coffee shops and cafes (which offer an extended food menu) in seven cities, including New York City; Washington, D.C.; Philadelphia; Los Angeles; San Francisco; and Hoboken, N.J.
Next stop: Boston.
A representative for the company confirmed that two coffee shops will open downtown this summer, followed by a cafe in Cambridge, with the first coffee shop scheduled to debut in June. The coffee shops will open at 700 Atlantic Ave. (inside South Station) and 125 High St., while the cafe will take over the former Crema Cafe space in Harvard Square.
Each location will offer Bluestone Lane's full coffee program, which includes everything from espressos and macchiatos to traditional Australian flat whites and cold brews. There will also be a wellness range featuring matcha, golden, and beet lattes, as well as snack items like the shop's famous avocado smash, toast bar, and almond oatmeal. At the Bluestone Lane cafe, a larger food menu will be available, with seasonal toasties and healthy bowls such as the Rainbow Bowl made with avocado, feta, quinoa, a poached egg, and more.
"We've had a lot of interest from locals who have visited our New York cafes," Stone said, "and we're thrilled to be able to bring a touch of Australian cafe culture to our Boston mates."