Restaurants
Here are the 69 best restaurants in Boston, according to Boston magazine
Plus the five industry professionals and five bars that received a special nod in this year's Best of Boston awards.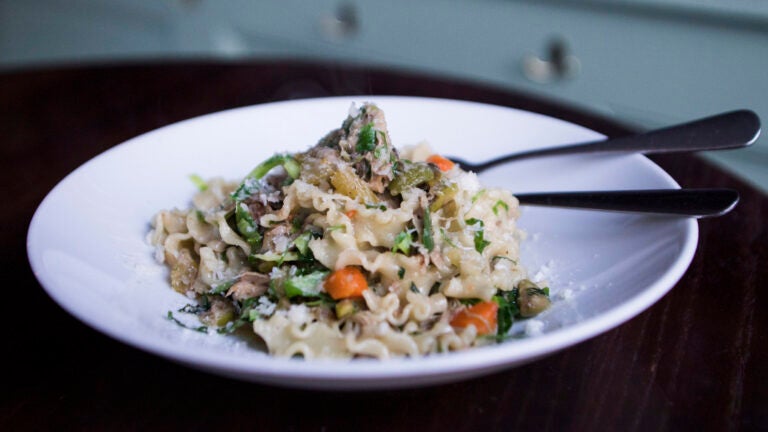 Boston magazine's Best of Boston 2019 list was released on Tuesday, an annual celebration that honors the best of arts and culture, dining, shopping, wedding services, and more in the Boston area.
Its primarily focus, though, tends to land on restaurants and bars, and 2019 was no exception: 69 restaurants, five industry professionals, and five bars earned the publication's top honors in a variety of categories.
The dozens of restaurants ranged from longtime stalwarts to up-and-comers. Craigie on Main — which recently celebrated its 10-year anniversary in Cambridge and will open a sister restaurant, Craigie Burger, at Time Out Boston Market in the Fenway on Thursday — won for Best Restaurant, General Excellence. Best New Restaurant went to Fox & the Knife, chef Karen Akunowicz's new Italian enoteca in South Boston that recently nabbed the same award from Food & Wine. And Best Power Lunch was bestowed upon Kamakura, a swanky kaiseki downtown restaurant that recently opened its breezy Kumo Sky Bar on the roof.
A number of categories focused on specific cuisines: Seoul Soulongtang in Allston was named Best Korean Restaurant, La Fábrica Central in Cambridge won Best Caribbean Restaurant, and Kava Neo-Taverna in the South End took home the award for Best Greek Restaurant.
Other categories focused on dishes. The Salty Pig, a pork-centric restaurant in the Back Bay, won Best Charcuterie, and Cambridge's bagel destination Bagelsaurus came out on top for Best Bagels. Best Caviar Dish went to seafood-focused Waypoint in Cambridge, and Best Chowder went to Boston Sail Loft, a waterfront spot near Commercial Wharf. And if you're looking for the Best Place to Spot a Celeb? That would be Strega, the Italian institution in the North End.
Five industry all-stars also earned awards, including Lauren Friel (Rebel Rebel) for Best Sommelier; Colin Lynch (Bar Mezzana, No Relation, Shore Leave) for Best Chef, General Excellence; Dee Steffen Chinn (Fool's Errand, Sweet Cheeks, Tiger Mama) for Best Pastry Chef; Naomi Levy (Better Sorts Social Club) for Best Bartender; and Ellie Tiglao (Tanám) for Best Up-and-Coming Chef.
Don't think the bars were left out, though. Trillium Brewing Company, which is poised to grow exponentially in 2019 with the opening of both its Fenway beer garden and a new taproom and restaurant in Canton, was named Best Brewery. The Jeanie Johnston Pub and Grill in Jamaica Plain nabbed the Best Dive Bar award, while Lulu's Allston was named Best Beer Bar, The Longfellow Bar at Alden & Harlow in Cambridge was named Best Cocktail Bar, and downtown's Haley.Henry was dubbed Best Wine Bar.
Head to Boston magazine's website for a complete list of Best of Boston 2019 winners.