Restaurants
The Seaport will get its first major grocery store
Trader Joe's will open in Fort Point on Oct. 25.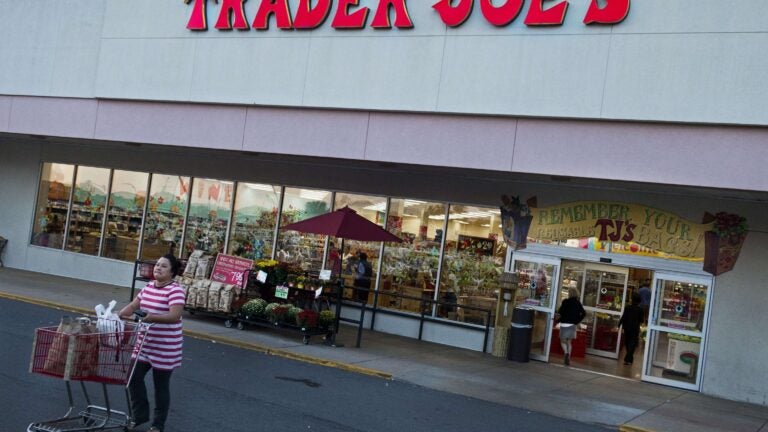 Seaport residents are about to have regular access to the Everything but the Bagel Seasoning at Trader Joe's.
On Oct. 25 at 9 a.m., the grocery chain will open at 44 Thomson Place in Fort Point, with a ceremonial ribbon cutting taking place moments before, followed by live music, tastings, and giveaways. It will be the first major grocery store to operate in the rapidly developing neighborhood, and will be located just steps away from Trillium Brewing Company, Shake Shack, and Bartaco. According to a page on the grocery store's website, this Trader Joe's branch will not have alcohol.
"We're excited to be coming to the area and look forward to welcoming customers to their neighborhood Trader Joe's store," Kenya Friend-Daniel, Trader Joe's spokeswoman, previously wrote in an email to Boston.com. "We feel the location is a great fit and the time was right."
In July, Boston Business Journal reported that Hanover-based MDM Construction was building out the store; the company's previous projects include various Stop & Shop locations, as well as a Starbucks. The new outpost was designed by Waltham-based Scott/Griffin Architects and the grocery store's internal design team, and includes murals that "reflect the Seaport community."
David Moniz, co-owner and president of MDM Construction, told the Boston Business Journal that it will be a standard Trader Joe's size, which is generally between 15,000 and 20,000 square feet.
Trader Joe's currently operates 19 locations in Massachusetts. The Seaport houses small grocery stores and markets like Frank Anthony's Gourmet Market and Cardullo's Gourmet Shoppe, but none that offer the range of products that can be found at Trader Joe's.
Trader Joe's; 44 Thomson Place, Boston; Daily 9 a.m.–9 p.m.; traderjoes.com